Bas Jan Ader was very aware and influenced by the circumstances of his father's tragic death when he unconsciously recreated it in his 1971 masterpiece. However, what happened later on could not be forseen; the event of his own disappearance when he set sail across the Atlantic ocean to film the scenes for his In Search of the Miraculous trilogy. Both of these experiences are evoked in Bas Jan Ader art that's often imbued with themes of death, drowning, and doom. Some never before seen photographs, installations and videos by Bas Jan Ader is on display at a comprehensive survey exhibition at Metro Pictures gallery. More than forty years from his disappearance, the celebrated Dutch artist's pieces are as captivating and as dramatic as ever.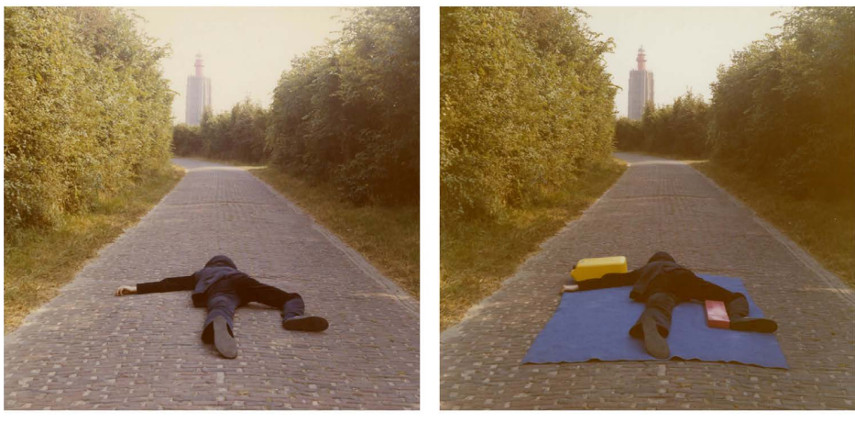 Bas Jan Ader Art as an Autobiographical Narrative
Artworks by the prominent Dutch-born Los Angeles-based artist Bas Jan Ader often gain a different dimension when compared with his biography. For example, his celebrated dual slide projection Untitled (Swedish Fall) in which the artist first stands in the forest and then collapses on the ground captivates with its simplicity and elegance, but once the artwork is contemplated in connection with the artist's personal history and the death of his father, (a member of the Dutch resistance who was shot in the woods during the Nazi occupation when the artist was only 2 years old) the artwork suddenly acquires a certain note of tragedy and seriousness.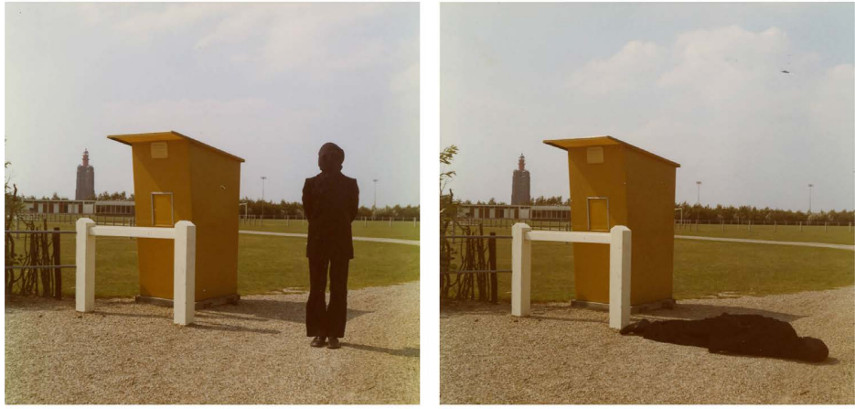 Physical and Metaphysical Notions of Falling
Falling remained a recurrent motif in Bas Jan Ader's pieces throughout his career. In a series of artworks entitled Fall I and II, Broken fall and Nightfall Bas Jan Ader explores both the physical but also the metaphysical and moral component of falling. In his Fall I and II performance, for instance, the artist uses falling as a way of exploring the existence and exercising of free will. In his unfinished In Search of the Miraculous series, Bas Jan Ader wondered the streets of Los Angeles in search of excellence before he set sail to the Atlantic ocean and got permanently lost at sea.

Opening soon at Metro Pictures Gallery
Though it's not unusual that the artists' lives reflect and intertwine with their work there are very few artists whose pieces are fused with their personal history to such extent as Bas Jan Ader's oeuvre. Simultaneously reminiscent and prophetic, Bas Jan Ader's survey show is a unique experience that's as exciting, as unpredictable and as painful as life itself. Survey exhibition of Bas Jan Ader's artworks is on view from June 21st until August 5th, 2016 at Metro Pictures gallery in New York. Among other works, the exhibition will include original test photographs, Bes Jan Ader created for his book Fall I and II, as well as a series of his working photographs dating back to early 1970s that have not been previously exhibited anywhere else.
Featured images in slider: Bas Jan Ader. Installation view, 2016. Metro Pictures, New York. Courtesy Metro Pictures, New York. Photo by Genevieve Hanson.