It is time for a new set of adventures for Basel's Artstübli art space. After quite an interesting 2015, which brought us exciting shows like the one of Raphaël Borer and Lukas Oberer in October, Ata Bozaci in May, or the ASVP duo in June/July, they will now open the 2016 season with an exhibition of works by the Basel art collective Cicolupo. They are known for their magnificent, harmonious public space sculptures which strike their viewers as living giants, which come as a result of an artistic merge between three multi-media artists. After a series of projects and events organized in Zurich, Basel and Berlin, Cicolupo is now ready to take over the Artstübli space with their new creations.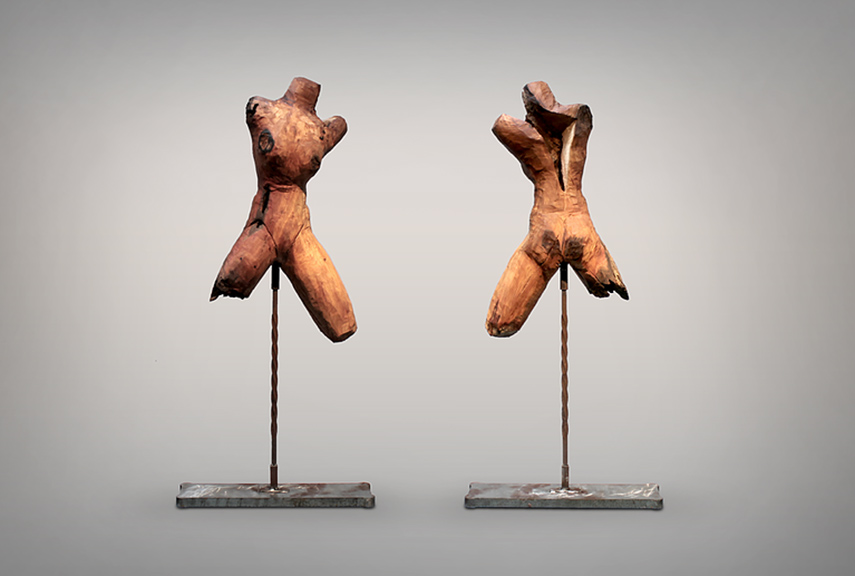 A Swiss Arts Company
Basel art collective Cicolupo was founded in the Spring of 2010, when three artists of various cultural backgrounds decided to officially merge their practices, having already done a number of works together. Pascal Martinoli, Filip Wolfensberger and Joel Lobsiger Vargas all work in rather different fields, and Cicolupo represents an accurate reflection of that. Pascal Martinoli, a Basel-born, works as a puppet sculptor, actor, acrobat, juggler, pantomime artist, dancer, adviser, director, musician and even carpenter. Now, he likes to call himself a freelance artist. Filip Wolfensberger is the bunch's designer, but he also does drawing, teaches handicraft and participates at audiovisual performances and concerts as a drummer in various Swiss clubs - much like his colleague, Joel Lobsiger Vargas, who is working as an artist in Palawan, Philippines and who had successful exhibitions in France, Germany and Switzerland.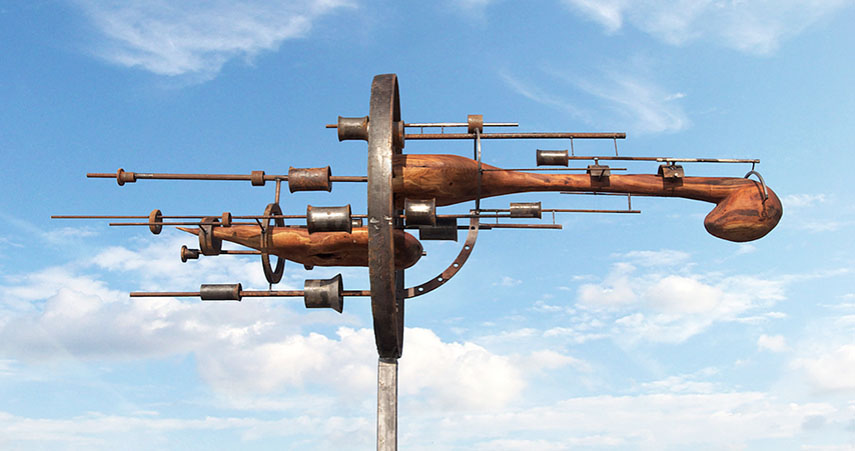 Energy & Anima
The name "Cicolupo" is associated mainly with the large metal sculptures found across Basel and produced by the art collective in recent years. Among them, there is the 6-meter long, fire-breathing Basilisk, presented during Art Basel in 2011, their now-famous rhinos from 2010, the organic sculpture entitled Anima, and their elephants, butterflies and caterpillars. The variety in artistic production allows the collective to combine their skills in order to achieve a unique kind of contemporary expression. As a result, we get extraordinary sculptures usually made of scrap metal, which mix up the techniques of painting, illustration, comics, photography, sculpture, installation, theater, puppeteering, acrobatics, dance, music and design.
A video of Cicolupo creating their Elephant sculpture
Basel Art Collective Cicolupo at Artstübli
Energy & Anima, an exhibition of works by Basel art collective Cicolupo will be on view at Artstübli in Basel, Switzerland, from January 22nd through March 5th, 2016. The opening is scheduled for January 22nd from 5pm to 9pm, and the closing for March 5th from 2pm to 6pm, with all the artists present. For the first time here, artists Pascal Martinoli and Filip Wolfensberger will show their smaller joint works.
All images and video courtesy of Cicolupo and Artstübli.