This October, Los Angeles Modern Auctions (LAMA) will host their fall auction, organizing live bidding conducted without an audience. LAMA's largest auction of the year will present a remarkable selection of art and design works, spanning a range of movements of the 20th and 21st centuries.
This exceptional auction featuring more than 200 lots will be led by Jean-Michel Basquiat's Untitled from 1987, a pencil and charcoal drawing that was once owned by Harry "Coco" Brown, the screenwriter and real estate developer, who then gifted it to Becky Johnston, American screenwriter and friend of Basquiat who conducted a rare interview with the artist in 1985.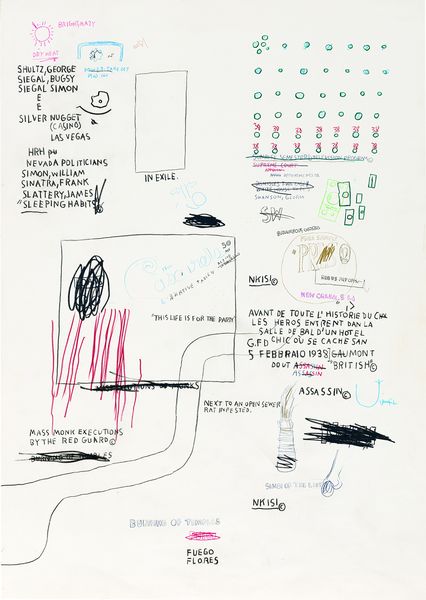 Jean-Michel Basquiat's Untitled
An exceptional and innovative artist who never favored a single medium, Jean-Michel Basquiat worked with immediacy and vigor with any materials at hand, challenging traditional hierarchies of painting and drawing. During his short but prolific career, he created between 850 and 1,000 works on paper.
A remarkable example of the artist's "automatic" expression is the drawing Untitled from 1987. During the interview with Becky Johnston, the artist explained that he often worked in front of the television, using it as source material. This influence is evident in the present drawing, that features a number of allusion to mass media, including the weather report-esque sun and text in its upper left corner to the writing that says "Television program" in the upper right quadrant.
The artwork is a clearly defined and uncluttered space, featuring words, symbols and a scrawl that Johnston described as "cryptic," "political," and "poetic."
Basquiat's Untitled is a testament to a remarkable ability to channel impressions, thoughts, memories, associations, fantasies, and observations onto a sheet of paper. It was described by Fine Art Specialist Clo Pazera as a "slice of art history, which is so full of the life and energy that Basquiat was so known for."
The work is estimated between $150,000 and 200,000.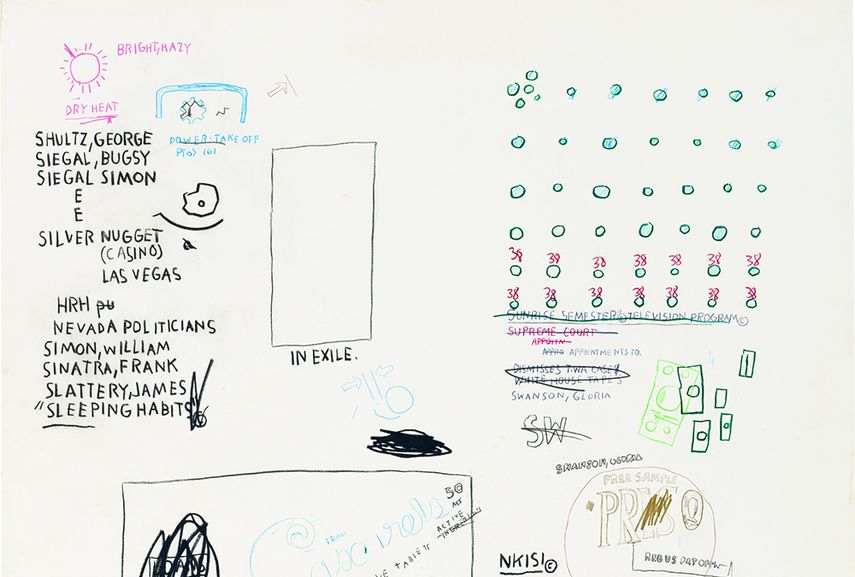 More Auction Highlights
In addition to Basquiat's Untitled, LAMA's Modern Art & Design Auction will present lots by artists such as Frank Gehry, Ed Ruscha, Alexander Calder, Roy Lichtenstein, Sam Francis, Frank Stella, Elaine de Kooning, Mary Corse, Jacob Kassay and Lari Pittman, among others.
As LAMA President Shannon Loughrey explained, the sale"will present a survey of artists and designers that LAMA has championed and upheld since our establishment in 1992," building on their "strong foundation of 20th century art and design," but also embracing contemporary artists.
Highlights include John Baldessari's White X Sign from 1963, estimated between $80,000 - $120,000; Frank Stella's Jeziory (Sketch) from 1973, estimated between $48,000 - $65,000; Alexander Calder's Nautilus and Sea Flower from 1967, estimated between $40,000 - $60,000; and Roy Lichtenstein's Modern Head Relief from 1970, estimated between $25,000 - $35,000.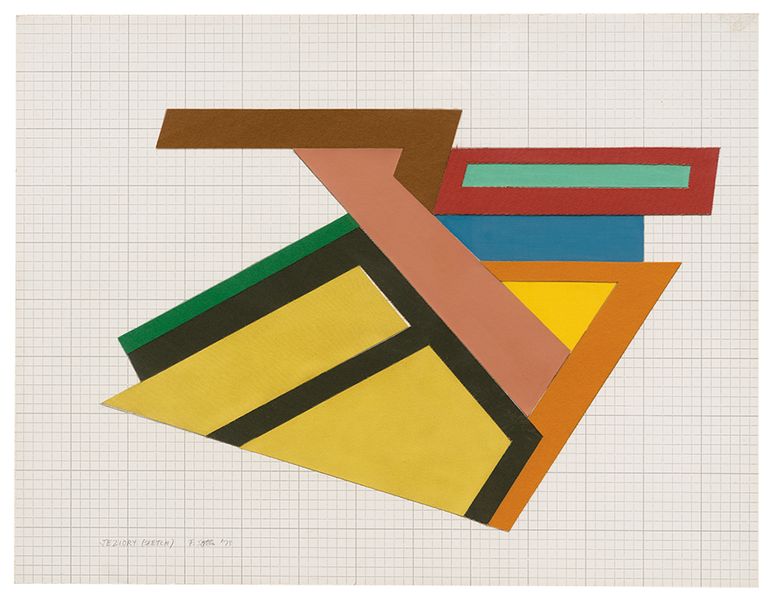 LAMA's Modern Art & Design
LAMA's Modern Art & Design Auction will take place on Sunday, October 18th, 2020, starting at 12 p.m. The auction will be livestreamed, accommodating online, telephone and absentee bidding.
The public can view these works by appointment only until October 17th, from 10 a.m. to 6 p.m.
The auction catalog is available here.
Featured image: Jean-Michel Basquiat - Untitled (detail), 1987. All images courtesy of LAMA.