Acknowledged today as one of the most significant artists of the 20th century, Jean-Michel Basquiat has left an enormous impact on the art world during his unfortunately short life and career. Artistically alluring and imbued with a deeper meaning, his works have brought to the forefront many of the dualities of the time.
More than 30 years after his last solo exhibition in a public collection in Germany, the artist will be honored in a major survey at The Schirn Kunsthalle Frankfurt. Featuring more than 100 works, the exhibition will focus on Basquiat's relationship to music, text, film and television, placing his work in a broader cultural context.
Titled Basquiat: Boom for Real, the exhibition will trace his artistic journey from his beginning as an artist to his early death.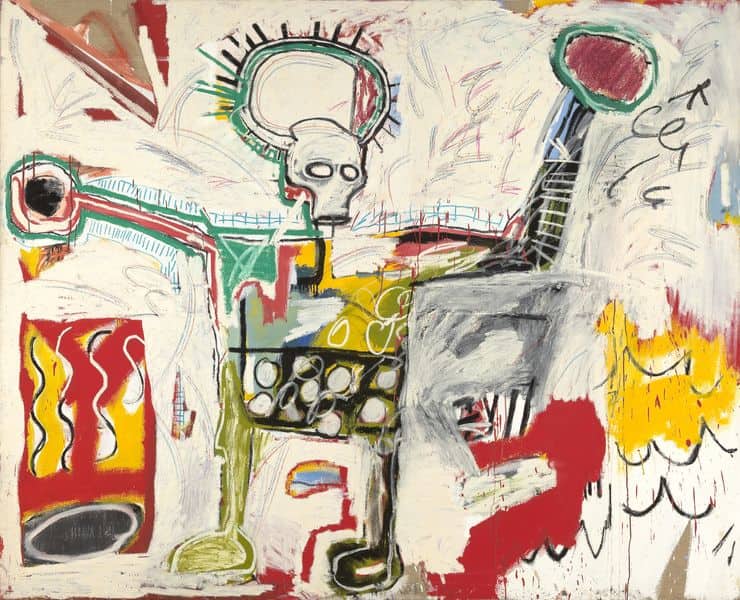 The Legend of Jean-Michael Basquiat
Teaming up with Al Diaz in New York in the 1970s and 1980s, Jean-Michel Basquiat started his artistic journey by writing statements across the city under the pseudonym SAMO©. Soon after that, he started collaging baseball cards and postcards and painting on clothing, doors, furniture and on improvised canvases.
His big breakthrough came with a group show in the early 1980s when he was noticed by Annina Nosei gallery. Even though he had switched to painting at one point, he maintained his characteristic style of improvisation and "quick input. His often collaborations with artists such as Andy Warhol and Keith Haring aided much to his fame.
Basquiat's raw, vibrant imagery was matched by a startling erudition, seen in the extensive fragments of bold, capitalized text that abound in his works. Maintaining a playful approach to text and rebelling against political indifference, he conquered the art world and gained widespread international recognition, becoming the youngest participant in the history of documenta in 1982.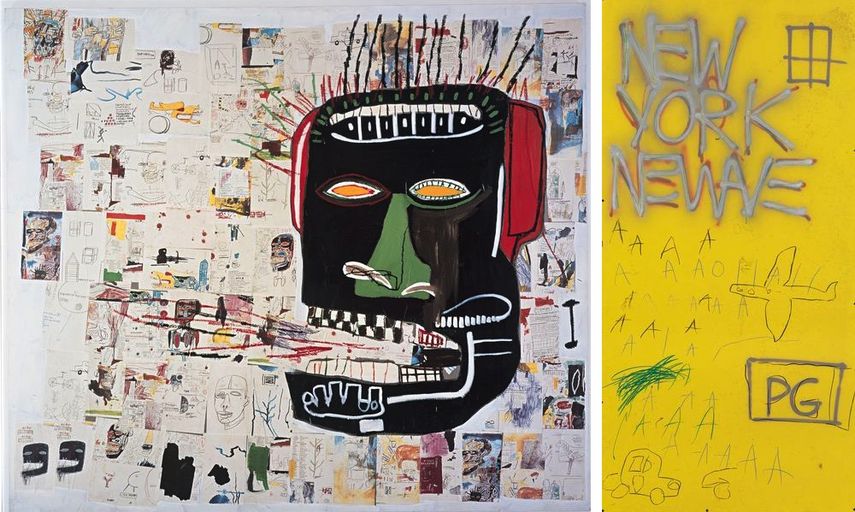 Exhibition Highlights
Through thematic sections, the exhibition at the Schirn will illuminate the context in which his works were made, as well as the story of their reception. Discussing questions such as the role of SAMO© and the influence of Downtown New York scene on Basquiat's artistic development, as well as the significance of his interdisciplinary art production, the exhibition will capture the range an dynamism of his practice over the years.
The exhibition will present a large number of photographs by Henry Flynt, who documented the period when Basquiat operated under the pseudonym SAMO©. It will also include works from his breakthrough exhibition, including Untitled from 1980 - a sheet of metal over two meters high with a spray-painted text "NEWYORK NEWAVE".
The show will also feature works from his first solo exhibition, including Untitled from 1982 showing a victorious boxer with his fists raised and a thorny halo. Other highlights include the work King Zulu from 1986, the films New York Beat where the artist starred, excerpts of Basquiat's appearances in the program TV Party, his collaborative piece with Warhol Arm and Hammer II from 1984, as well as the double portrait Dos Cabezas from 1982, painted immediately after Basquiat's first meeting with Warhol.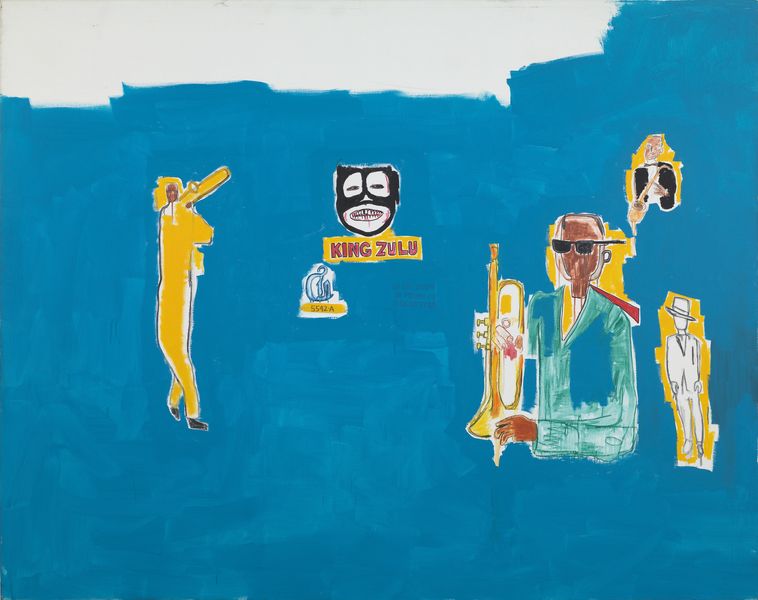 Jean-Michel Basquiat at The Schirn Kunsthalle Frankfurt
The exhibition Basquiat: Boom For Real will be on view at The Schirn Kunsthalle in Frankfurt from February 16th until May 27th, 2018. It is curated by Barbican Centre, London in cooperation with the Schirn Kunsthalle Frankfurt.
It will be accompanied by a catalog by the same name edited by Dieter Buchart and Eleanor Nairne with Lotte Johnson. It includes a foreword by Philipp demand and essays by Dieter Buchhart, Eleanor Nairne, Christian Campbell, Carlo McCormick, Glenn O'Brien, Francesco Martinelli and Jordana Moore Saggese, as well as a comprehensive archive and photo material, some of it published for the first time.
Within the framework of the exhibition, the New York underground club scene of the 1970s and 1980s is celebrating a revival in the SCHIRN. Every Thursday from 7 p.m., the CROWN CLUB opens its doors. Inspired by the iconic New York Mudd Club, where the creative scene of Lower Manhattan would come together, the club will organize talks, parties, film screenings and readings in an atmosphere that is partly authentic and partly a new interpretation.
Basquiat: Boom for Real at the The Schirn Kunsthalle Frankfurt
Featured images: BASQUIAT. BOOM FOR REAL, exhibition view, © Schirn Kunsthalle Frankfurt, 2018, Photo: Norbert Miguletz, Artworks: © VG Bild-Kunst Bonn, 2018 & The Estate of Jean-Michel Basquiat, Licensed by Artestar, New York; Jean-Michel Basquiat at Area, New York, 1984, Courtesy Jennifer Goode. All images courtesy of Schirn Kunsthalle Frankfurt.