Many online magazines and blogs published Basquiat nude photos, in the early days of 2014. These photos, with Jean-Michel Basquiat completely naked, were all over the Internet – on social media, blogs, emails. It is unnecessary to say how much controversy these photos raised when they were published, and how controversial they are even today. Yes, the life of Basquiat's private life was a bit controversial; still he is one of the biggest names in contemporary art. The whole story about the nude photos of this famous artist emerged once again, after Basquiat Estate attorney sent an email to the online publication Animal New York requesting it to immediately remove photos it published in 2014.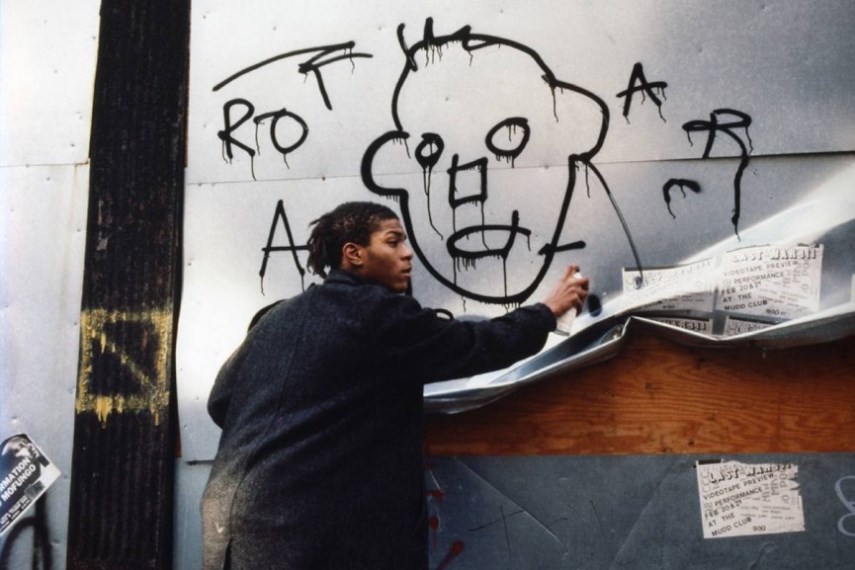 Who Actually Took the Photos?
Opinions about these photos were (and they still are) divided: Was it moral to publish Basquiat nude photos or not? The answer to this question largely depends on where these photos actually came from. The photos were first published on the Animal New York website, that was later on renamed to Ratter. The photos are showing Jean-Michel Basquiat relaxing (naked) in his Upper West Side apartment in the 1980s. The photographs were also published in some recognized magazines, such as Huffington Post. The photos were taken by artist's girlfriend Paige Powell. Several days before the controversial publishing on the Animal New York, Powell had an exhibition entitled Jean-Michel Basquiat, Reclining Nude, which took place at Suzanne Geiss Company. So, the photos actually came from this exhibition. As Paige Powell said for the show's announcement: They (the photographs) are at once vulnerable and trusting images of our love and the daily life of Jean-Michel Basquiat.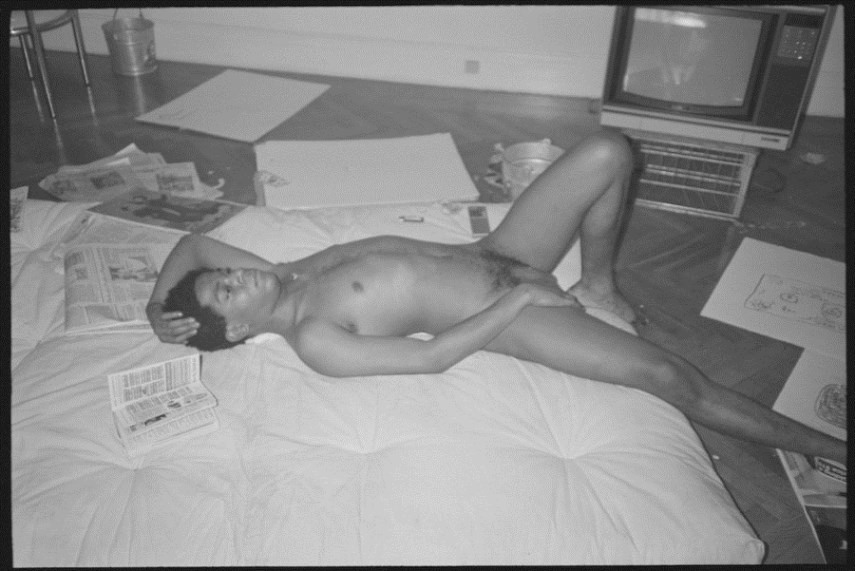 Artist's Estate Reacts One Year Later
So, why this story is relevant today? On Monday, September 28, 2015, Basquiat Estate attorney James P. Cinque sent an email to the online publication Animal New York requesting it to immediately remove photos it published in 2014. In the email, Cinque claims that the photos should be removed because they disparage Mr. Basquiat and are prurient in nature. The Ratter (former Animal New York) published a screenshot of the email, and they did not remove the photos. Bucky Turco, who was the owner of Animal New York, commented to DNAinfo about the request: There's a reason why lawyers are lawyers and not art critics. The request to remove the photos is absurd. He has no legal standing.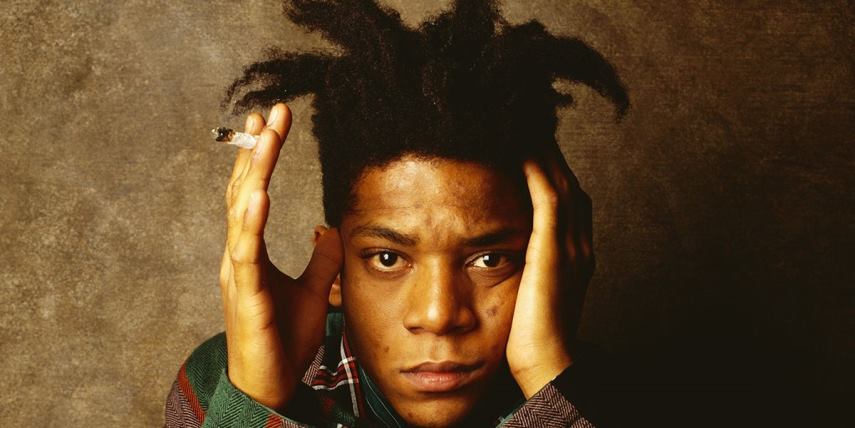 Basquiat Nude Photos – Is it Really a Legal Issue?
What probably caused the reaction of Basquiat's estate was the title of the article in which the photos were published – AND NOW, BASQUIAT'S ACTUAL BALLS!. Yes, it may sounds disgusting for someone, but it's a question for the blog's editorial. If their readers have no problem with these types of articles' titles, then why should the blog change its content? It really seems that there is no legal basis that would obligate the site to remove the photos. And, the whole story is a bit weird. Artists' lawyers are usually dealing with licensing images for publications, authenticating works, and similar; not whit their nude photos. Basquiat photos indeed look like an erotic art. But, it's hard to imagine putting Basquiat's name and erotic art in one sentence.
We would like to hear your opinion! Tell us what you think on our Facebook page!
For the latest news from the world of contemporary art, sign up for My Widewalls! It's free of charge!
Featured Image: Jean-Michel Basquiat
All Images used for illustrative purposes only.