For art historians and art enthusiasts alike, it is always exciting and stimulating to get the extraordinary chance to find new and thought-provoking material about a great artist who is no longer creating… When it comes to the life and art of Jean-Michel Basquiat, there is a logical and, in some sense, completely natural urge to find and understand as much as we can. From the rich heritage he had left residing in the phenomenon of street art, to the intriguing collaborations with Andy Warhol, as well as inspiring large-scale paintings, Jean-Michel Basquiat is one of the most enigmatic and complex artists of the 20th century.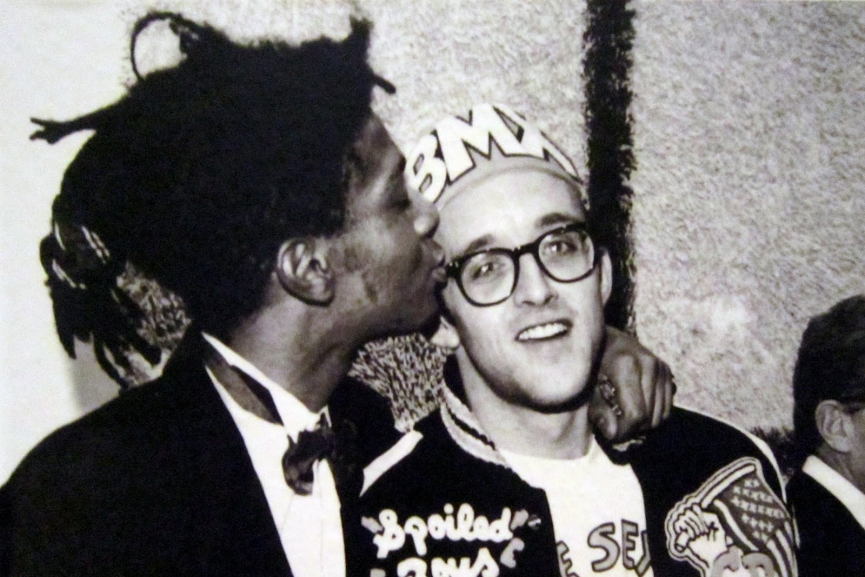 The Notebooks of Jean-Michel Basquiat
From the activities of SAMO to the large-scale figurative paintings, the artwork of Basquiat had always integrated a strong devotion to a specific language. When building his aesthetics, the artist has, many a times, used handwritten narratives to enrich his paintings, creating a mesmerizing symbolic universe. These actions of Basquiat have been, and still are, objects of wide (re)interpretations of his work and have spawned numerous discources among art professionals and art lovers. In his notbooks, a specific format can be found. Namely, Basquiat had been using black ink and capital lettering (similar to his street art, when creating as graffiti artist SAMO). Today, we do not know the total number of notebooks Basquiat created. However, from what is found and known, there is an oportunity to dwell upon the diverse subject matter and various topics which inspired the artist. The exhibition which lies before us will show, apart from other works, a total of eight notebooks…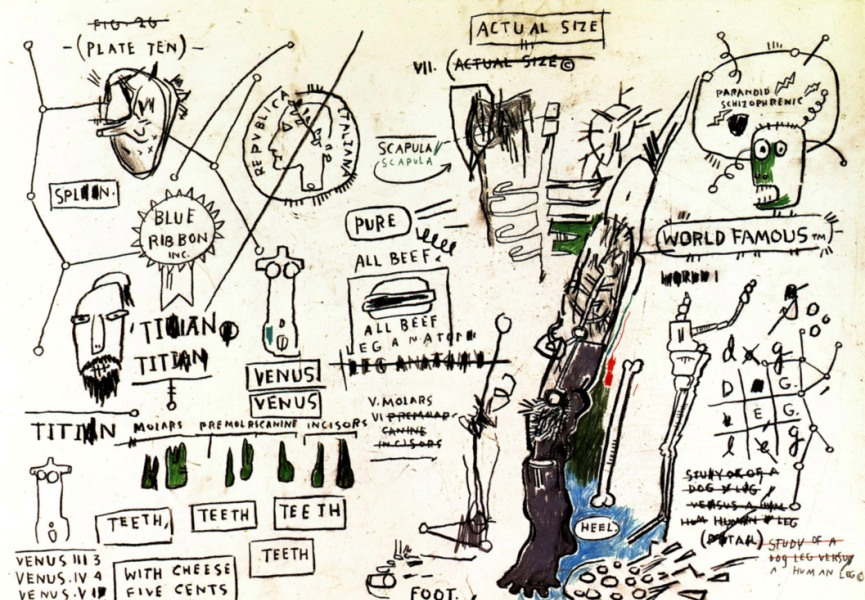 The Sketches of Jean-Michel Basquiat
Symbols such as skeletal faces and crowns have been a recuring subject matter in the early sketches (1980-81) of Jean-Michel Basquiat. Just like in the paintings, sketches in the notbooks include excerpts from news stories, parts of the narrative which were used as street signage, references from literature, as well as poems and some incidental notes from Basquiat's personal life… The important questions which focus on the issue of race and discrimination (read more about this in our feature article Warhol and Basquiat: Play it Again, Sam) can be seen as a recuring subject matter. Basquiat's notes also incorporate a testimony on his preferences and interests concerning history, music and popular culture…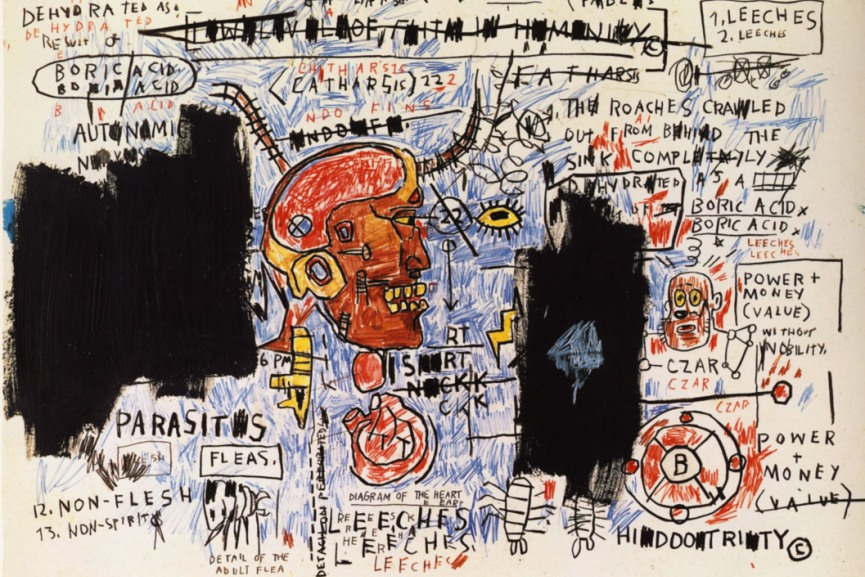 Basquiat: The Unknown Notebooks Exhibition
The exhibition at Brooklyn Museum, organized by guest curator Dieter Buchhart, and Associate Curator of Exhibitions Tricia Laughlin Bloom, is a comperhensive reflection upon the large body of documentation relevant to the understanding of the artistic language of Jean-Michel Basquiat. Featuring a set of eight rarely seen notebooks, containing texts and sketches, along with works on paper as well as large-scale paintings. The exhibition is followed by a fully illustrated catalogue. For an in-depth insight into the work of one of the most inspiring artists of the 20th century, visit the Morris A. and Meyer Schapiro Wing of the Brooklyn Museum, in the period between April 3rd and August 23rd 2015.