Jean-Michel Basquiat and Andy Warhol - it was an unlikely pairing which continues to be a source of fascination. Immortalized in Julian Schnabel's fictionalized biopic Basquiat, this complex friendship began in 1980s New York, when Warhol was one of the world's most famous artists and Basquiat was a rising star from the graffiti scene. Jeffrey Deitch, an American art dealer and curator once described the friendship:
I'd never seen Andy so close with anyone, and I'd never seen Jean so close with anyone – these guys really loved each other.
Their personal and artistic relationship will be explored in the upcoming exhibition at The School, Jack Shainman Gallery. Titled Basquiat x Warhol, the show will provide an insight into this compelling, albeit complex relationship between two master artists during the final years of their lives.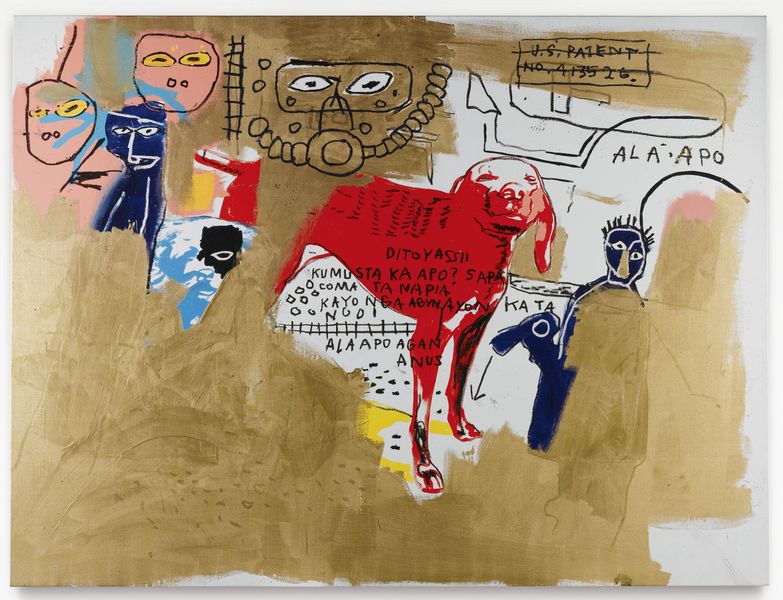 A Lasting Friendship
The exhibition brings together the collaborative paintings and interconnected practices of Jean-Michel Basquiat and Andy Warhol. Sharing a collective creative space in New York, they created a series of collaborative paintings between 1984 and 1985. Their artistic dialogue led to a unique visual language which revitalized Warhol's engagement with painting.
However, this body of work was not embraced by the public. In 1985, The New York Times wrote:
[T]he collaboration looks like one of Warhol's manipulations... Basquiat, meanwhile, comes across as the all too willing accessory.
Warhol died of cardiac arrhythmia in February 1987 at the age of 58. His unexpected death took its toll on Basquiat, who was found dead from a heroin overdose the following year, aged 27.
Thirty years later, these previously misunderstood works will be re-examined, demonstrating the creative genius of both artists.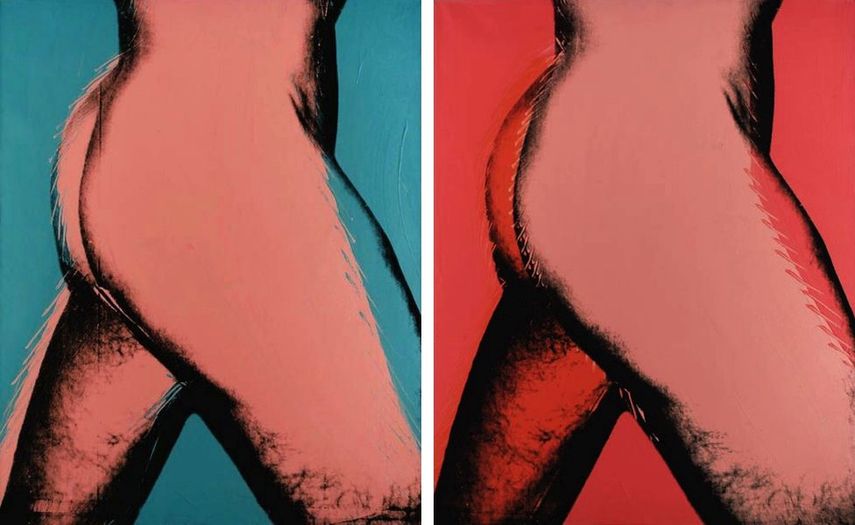 Highlights of the Show
Basquiat x Warhol opens with a self-portrait by Warhol, along with a sculpture by Basquiat, featuring a football helmet adorned with the artist's own hair. It was a helmet Basquiat loaned to Warhol, instructing him to wear it for twenty-four hours to understand how it felt to be observed as a black man in America.
The exhibition continues with major, iconic works by both artists, including Warhol's The Last Supper (Camel/57) and large-scale oil and acrylic paintings by Basquiat. The exhibition also features Warhol's torso line drawings, stitched photographs and polaroids, hang in classroom exhibition spaces, highlighting the artists' exchange, but also projections of Warhol films and American Masters' Basquiat: Rage to Riches.
In the main exhibition space, the visitors will have an opportunity to see their powerful, large-scale collaboration paintings.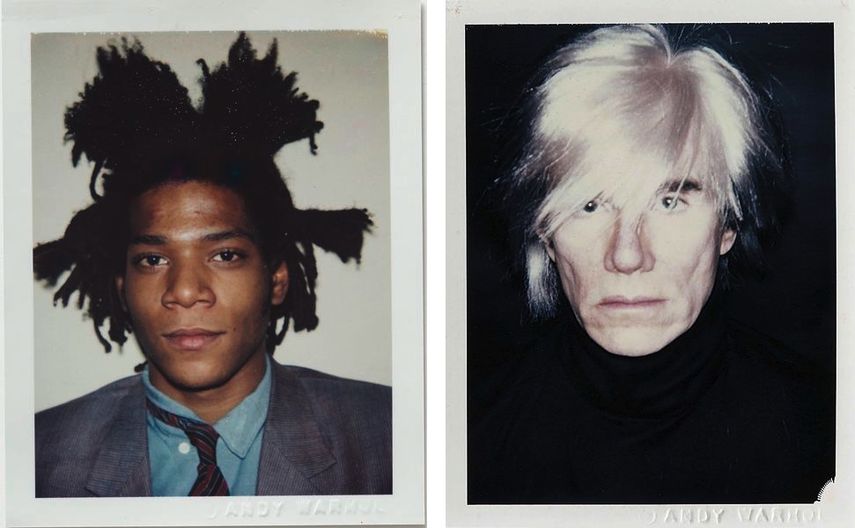 Basquiat x Warhol Exhibition at Jack Shainman Gallery
Basquiat x Warhol will be on view at The School, Jack Shainman Gallery in Kinderhook, NY from June 1st, 2019 until September 7th, 2019.
The exhibition is organized in association with Nilani Trent.
Featured image: Jean-Michel Basquiat and Andy Warhol - Eggs, 1985. Acrylic on canvas, 80 x 111.4 in; Untitled, 1984-85. Acrylic, silkscreen and oil on canvas, 76.375 x 105.125 in; Untitled (Two Dogs), 1984. Acrylic and silkscreen ink on canvas, 80 x 106 in; Thin Lips, 1984-85. Synthetic polymer paint and silkscreen ink on canvas, 77 x 62 in. © 2019 The Andy Warhol Foundation for the Visual Arts, Inc. / Licensed by Artists Rights Society (ARS), New York © The Estate of Jean-Michel Basquiat / ADAGP, Paris / ARS, New York 2019. All images courtesy Jack Shainman Gallery.