The American fashion designer Marc Jacobs acquires the talent of street artists BÄST. Again the fashion-designer employs the creative power of an urban artists. His last venture was with Wes Lang, now it's BÄST (the man's got a good taste). BÄST and the designer collaborated to produce canvas high-top sneakers. BÄST designed each high top individually, making them a truly unique artwork as well as collectable fashion item. Not only are the sneakers unique but also extremely rare. The high tops are limited to only six pieces. Thomas Welch from the lifestyle blog selectism got his hands on number 4 of 6, took some pictures and asked the apparent question: do these work better on the street or in a gallery?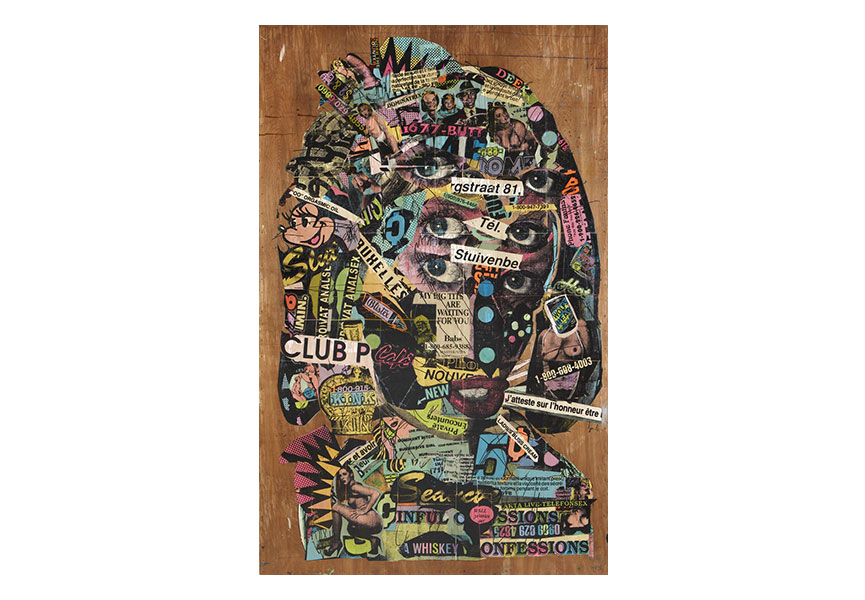 About BÄST
BÄST is the quintessential artist representing Brooklyn, New York. He is also one of the few pivotal figures in the international street art movement to retain a considerable degree of anonymity. Indeed, it is often debated whether he really exists or may be a pseudonym for a side project by another major artist. Without wishing to dispel any enigmatic spell this may cast, we can confirm that he is an individual artist working in a relatively conventional manner.
BÄST's first works, wheat-pasted posters assembled from media clippings then standardised on a photocopier and a screen printing bed, appeared alongside those of the New York-based collective FAILE in the early 2000s. While BÄST's art is comparable to FAILE's in that it bastardises the pop culture aesthetic to create more complex, personal and stimulating imagery, BÄST's own pieces are rougher and hard-edged. They use existing imagery to create uncompromising compositions, in stark contrast to FAILE's personal artworks which aspire to the populist appeal of mass media. His "palette" is diverse and esoteric, including characters from the golden age of animation, the homespun iconography of New York's independent fast food stores, and glossy lifestyle magazines pre-dating the era of street style. Facial portraits of imagined characters are the most regular outcome of this process, for instance in Video Six and Big Face. He is lauded both for the distinct, uncompromising nature of his art in an arena swamped with derivative work, and his deft, hands-on application of intricate collage.
Photo Credit: Thomas Welch