The upcoming show at art is just a 4 letter word Gallery will demonstrate how well Bates, a renowned street artist from Denmark, is able to adjust his graffiti practice to a gallery-oriented setting.
Titled Stealing the Moment, the exhibition will feature a wide assortment of artworks selected with the intent to bring the viewers closer to understanding his style and techniques.
Bates began creating graffiti at a very early age, quickly ascending to the top of Copenhagen's street art scene in the mid-1980s. However, he did not stop there - by the time the 1990s came around, this Danish artist was considered by many to be part of the European graffiti elite.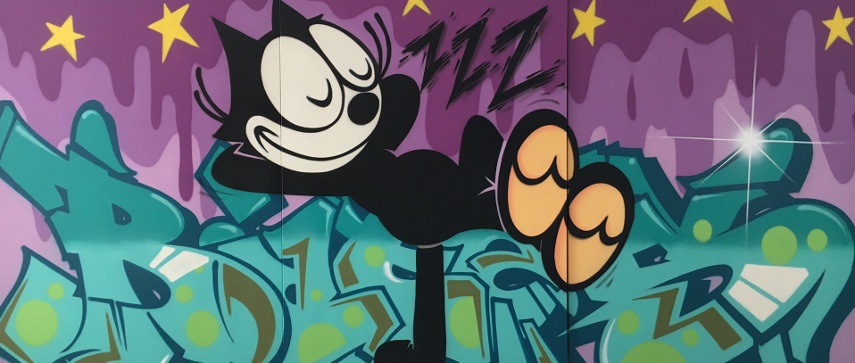 Stealing the Moment
Stealing the Moment will actually be the second exhibition of Bates' work held at art is just a four letter word gallery. However, for this occasion, he will bring his very latest artworks to Germany, including new style canvases and 3D Pieces.
Aside from providing an opportunity to see the street qualities that made Bates famous in the first place, the audience will also have a chance to see the artist's readiness to experiment and his openness to take in new creative concepts.
The show will also demonstrate how this talented creative is shaping his work for the future, showing us the current direction of his concepts and visions.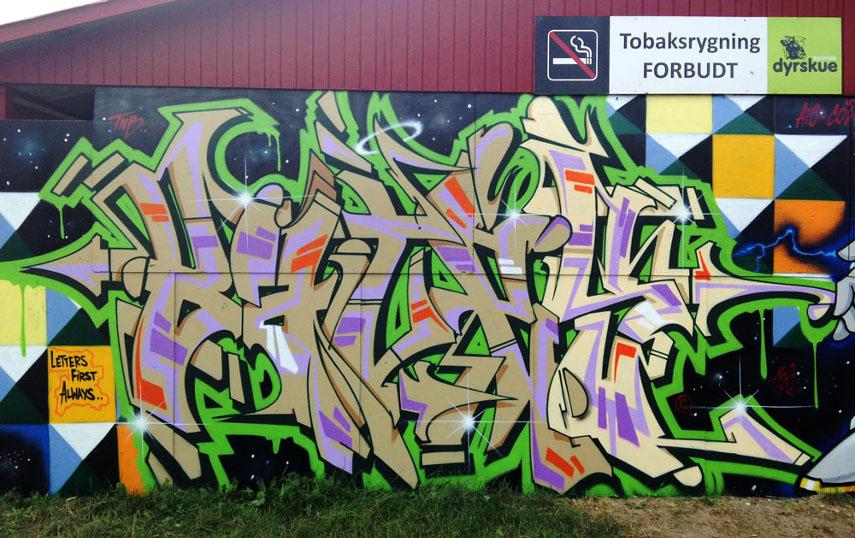 A Master Graffiti Painter
At a time European graffiti was going trough an intense process of internationalization in the early 1990s, Bates's stylistic artistic elegance allowed him to became one of the most sought-after artists in his field.
He was being hired left and right, chosen to be a part of big venues around the Old Continent as well as overseas. In fact, Bates has been invited to paint in more than 30 different countries over the years, meaning he worked on all five continents at some point.
Bates' style is quite an interesting subject of discussion. The Danish artist possesses a big dose of what can at this point be defined as a traditional New York City graffiti style, a feature that gives his work a strong sense of timelessness in terms of graffiti classicism.
However, the European technique is a big aspect of this painter's success as well.
Bates puts a strong accent and a lot of emphasis on the logic flow of letters in order to achieve dynamic and swinging rhythms within compositions. We'd also like to highlight the artist's near flawless can control, a characteristic that directly reveals just how much time and effort he put into mastering his craft.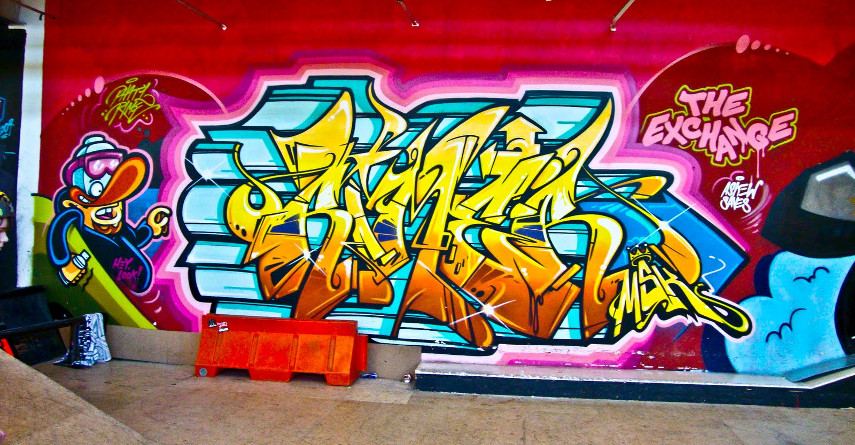 Bates Art Exhibition at a4lw Gallery
This exhibition will be a definite highlight for all street art lovers fortunate enough to find themselves in Soest in the next few months. Not only is the artist behind the show an incredibly talented and intriguing individual, but the entire event is organized by a gallery that already proved its worth when it comes to curating showcases of street art.
Stealing the Moment is going to take place from the 2nd of December, 2017 until the 3rd of February, 2018 at the a4lw Gallery in Soest, Germany.
Featured images: The Artist Creating His Work; Two of Bates' Tags. All images copyright Bates, Courtesy of a4lw Gallery.