The recent earthquake that struck Nepal has taken many lives and over 500 000 people were left without a home. Various charity events were organized to help the Asian country recover from the catastrophe. However there are still numerous objects that need to be restored which is why the Improper Walls gallery is organizing Battle for Nepal fundraising project. Battle for Nepal event will be divided in three rounds that will be held at Improper Walls gallery, Wiener Handwerk creative agency and Croatian Center in Vienna, Austria. The rounds include an art sale, direct donations and a music and performance event. All donations will be transferred to Nepal's charity organization including an orphanage.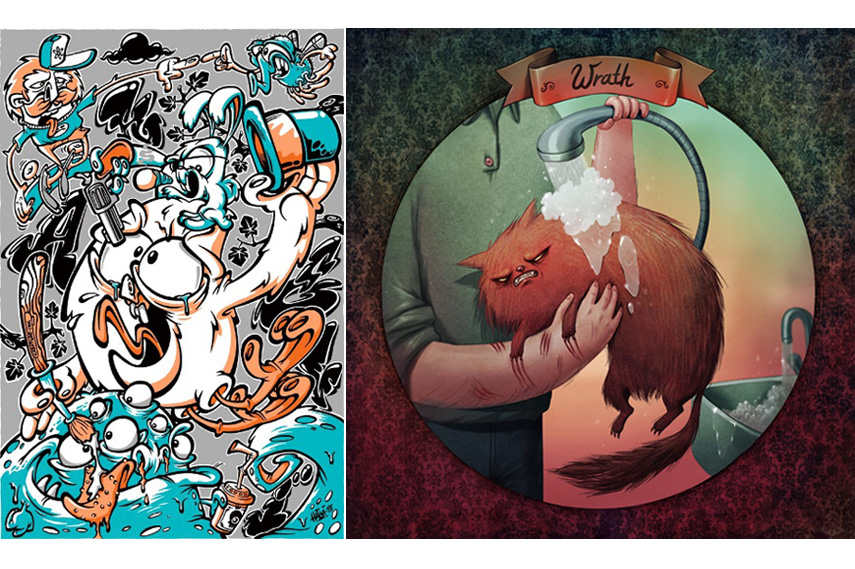 Buy Art for Nepal
Improper Walls gallery had thought of few different few ways to help the cause and the donors can decide on an approach most suitable for them. That's why Battle for Nepal charity event will be divided in three parts. If you are an art lover, a perfect way to enrich your collection and help Nepal is by baying donated artworks. Artist Marija Tiurina donated her cat inspired 7 sins series and Peter Phobia donated several color screenprint on paper. Cartoon and movies inspired prints by galleries recurring artist Ale Giorgini will also be on sale and the donor can chose between Supermen, Star Wars or Kill Bill inspired imagery. Have a friend or a family member you haven't heard form in a while? Surprise them by sending an original postcard donated by Luntika for Battle for Nepal. There are over twenty works donated by several artist and they can be seen and ordered at Improper Walls gallery website or their Facebook page. Donated art sale lasts till Jul 10 at 11:00pm. Some of the artworks are already sold, so hurry up and get your piece of donated art.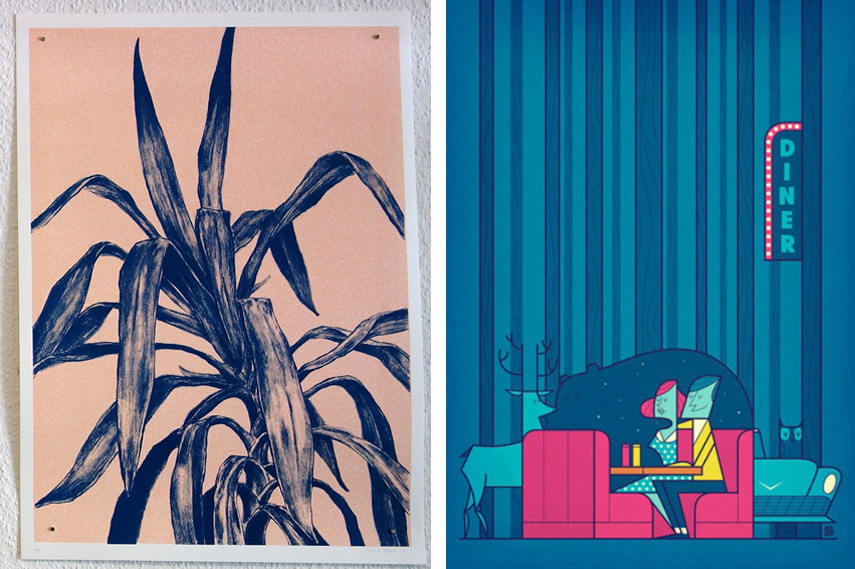 Three Rounds of  Battle for Nepal
Second round of Battle for Nepal enables contributors to turn their small change into donation. If you happen to have some change lying around the house you can take it to Improper Walls gallery or Wiener Handwerk creative agency, and they will turn all the coins into one big donation. This stage of Battle for Nepal started on June 12th and will end on July 10th at 1am, 2015. The final stage is Music, art and dance battle that will be held in Croatian center in Vienna. Four battles will be organized including speed painting, poetry and a dance off. Voting will be performed by raising money for the participant you like the most. Voting results will be projected live on the event and the collected money will be donated to charity foundations in Nepal. The event will start at 7 pm on Friday, July 10th and several DJ will entertain the crowd in the hours to come.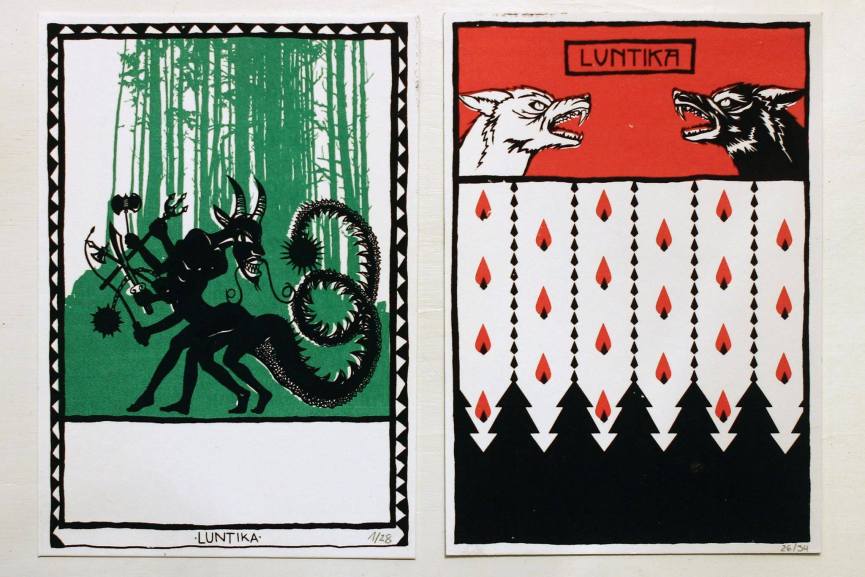 Donate for Nepal at Improper Walls Gallery
All three rounds of the Battle for Nepal are organized by Improper Walls gallery and will end on July 10th, 2015. Whether you donate directly, buy artworks or vote for your favorite artist the money will be donated and spent on the renewal of Nepal. The aid will be divided in three equal parts and sent to The Love Company orphanage, located in Pokhara, Nepal, local voluntary work in Daduwa, Ramechhap and Ganesh Himal Community Foundation. Ganesh Himala Fundation is working to improve infrastructure, livelihood, education, health and agriculture in Dhading District in Nepal.
For more stories on how art contributes humanitarian causes sign up for My Widewalls
Featured images: Battle for Nepal oster, Nita - Seabird and Postcards by Luntika
All images courtesy of Improper Walls