Famous for its artist focus and thematic exhibitions, this time, Tajan ArtStudio Gallery is proud to present the Bay Area Art and the art production of San Francisco. For the occasion of the group exhibition Over the Golden Gate 1960 – 1990 Tajan ArtStudio Gallery will showcase the works of the famous painters Robert Arneson, Joan Brown, Bruce Conner, Roy De Forest, Peter Saul, Mark di Suvero, Wayne Thiebaud and William T. Wiley. For the first time, the Parisian audience will get a chance to experience the works of the most celebrated artists of this vibrant region.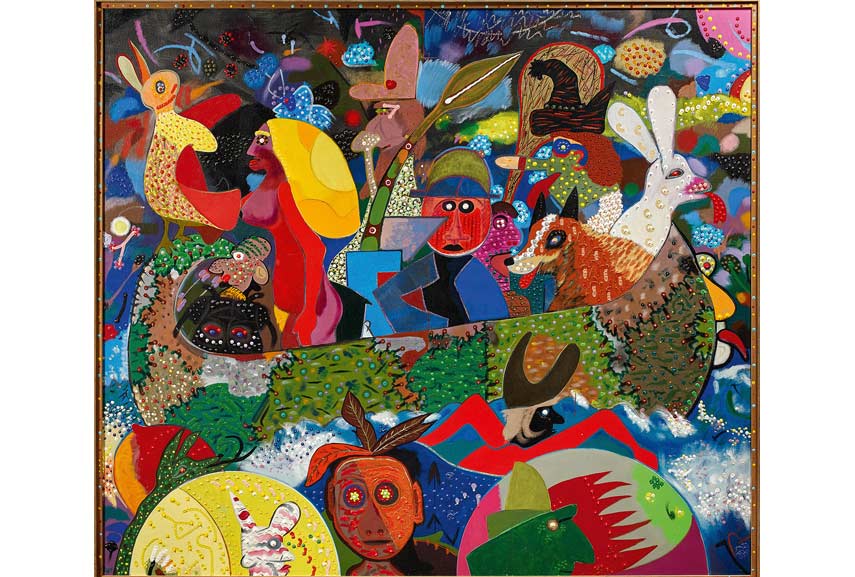 The Bay Area Art
The group of artists that emerged in the San Francisco and Bay Area was connected by more than regional proximity. More importantly, they came into maturity in response to, possibly better to say, in opposition to the New York-centric art of the period described in the exhibition title. Helping to establish the new identity of the region's creativity, the featured artists re-enforced Californian art on the map. Reacting to the end tail of abstraction, the artists pushed forward and helped introduce new approaches to sculpture production, particularly in the works in clay.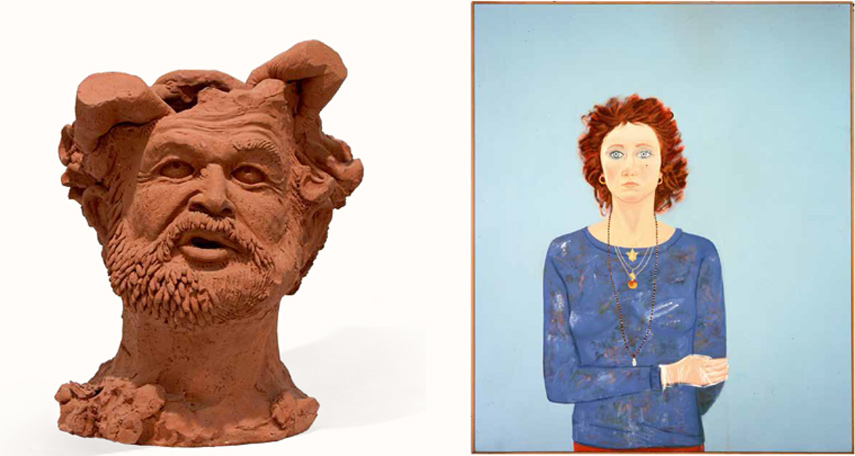 The Featured Artists
From the art historical point of view, the three dominating artists of the Bay Area during the late 1950's and early 1960's were David Park, Richard Diebenkorn, and Elmer Bischoff. These influential artists, known as the founders of the Bay Area Figuration, were soon succeeded by the featured artists of the exhibition. Their bond was firmly established by their association to the Funk movement, teaching and frequent joined exhibitions. Two of the most celebrated exhibitions, helping the audience gain insight into the eclectic production were Contemporary Bay Area Figurative Painting in Oakland Museum in 1957 and later the Funk exhibition mounted by University of California, Berkeley Art Museum in 1967. The art produced at this time, saw the artists share the love for the found object and materials, and for the promotion of a more liberated approach to the medium and the re-enforcement of the personal narratives.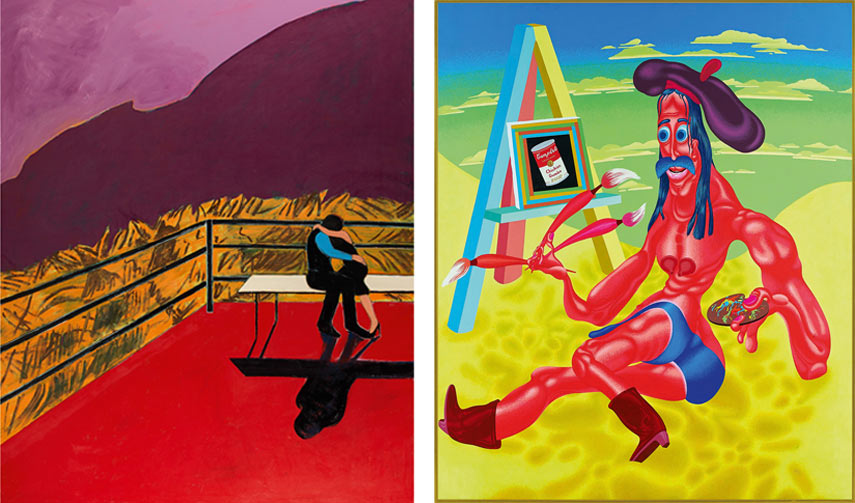 Over the Golden Gate 1960 – 1990 Exhibition at the Tajan ArtStudio Gallery in Paris
Aiming to honor the production of the Bay Area and San Francisco during the period of the three decades, Tajan ArtStudio Gallery is proud to host such an important event as the exhibition Over the Golden Gate 1960 – 1990. Featuring the works of the eight most influential artists, the exhibition takes us on a journey from their early formative years to the later periods and the firm styles of each author. On view from October 20th, 2016 through October 28th, 2016 the exhibition promises to follow the footsteps of the successful art show at Centre Pompidou, "The Beat Generation". Organized in parallel to the FIAC, the exhibition will emphasize and strengthen in France and Europe the visibility and public awareness to this important American artistic movement.
All images used for illustrative purposes only. Featured image in slider: Joan Brown – Luxury Liner; Bruce Conner - Inkblot Drawing I; Wayne Thiebaud - Sans Titre ( Three Cigarettes and a Cigar);Wayne Thiebaud - Hill Side Streets