In 2015, we enjoyed a number of amazing exhibitions at Berlin-based BC Gallery. Let us just mention a few: the exhibition of Axel Void entitled Sehnsucht that was on view during the last summer; the latest works by Daniel Dalopo were presented during the show entitled Animal Instinct in October and November 2015; the exhibition of Jan Kalab titled Tension that was on view until February 2016. And BC Gallery continues with organizing great shows. This time, the Gallery has announced the exhibition of two famous and amazing artists – Heiko Zahlmann and Stohead. Those who follow and love urban art are certainly familiar with their work and art. The show is entitled KARAMBOLAGE.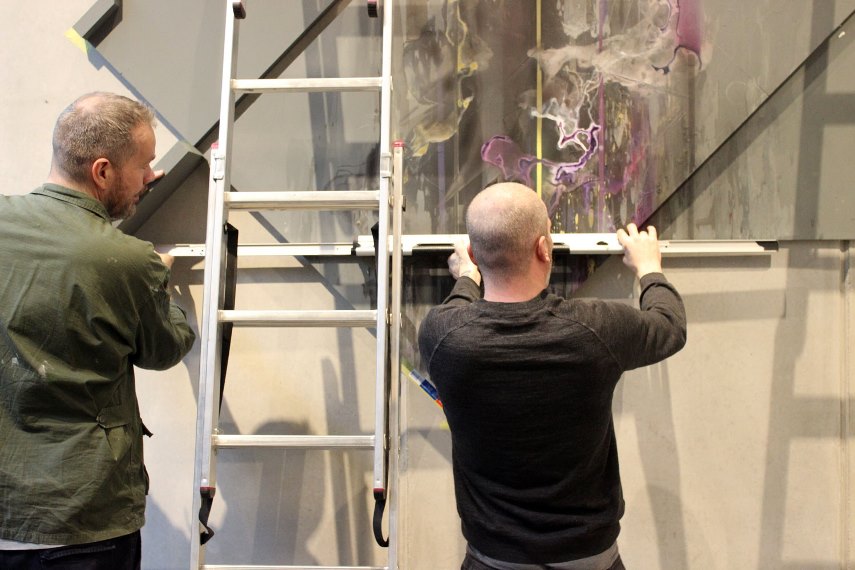 Heiko Zahlmann and Stohead
Heiko Zahlmann was born in Hamburg in 1973. After having painted hundreds of graffiti, he was included among others in the Guinness Book of World Records. His oeuvre today lies with galleries and institutions, including the City Gallery Prague, the Kunsthalle Krems, the art space Kreuzberg-Berlin, at de Pury & Luxembourg and the Museum for Kunst und Gewerbe in Hamburg. For years, Heiko Zahlmann was active worldwide in urban areas, making concrete walls his image carriers. His graffiti past is evident in his work today. Concrete, color, font and often site-specific details - the basic elements remain the same. And yet his work has evolved considerably. His spatial wall works move between architecture, sculpture, painting and drawing. Working in situ, they refer to the area and its surrounding.
Berlin-based artist Christoph Hässler aka Stohead, was born in 1973 in Schwäbisch Hall, Germany. His first graffiti experiences date back to 1989 and in 1999 when he joined the artist group Getting-Up with which he created some of the biggest graffiti murals and exhibitions in the early stages of the new graffiti art movement. Stohead has always focused his work around the art of writing and plays with all kinds of different handwritten letterings. His journey from classic tag lettering to abstract painting has brought him to the complete decomposition of letters to an absolute abstract form. It is in this decomposition that he has developed his unique painting style using several different techniques and media.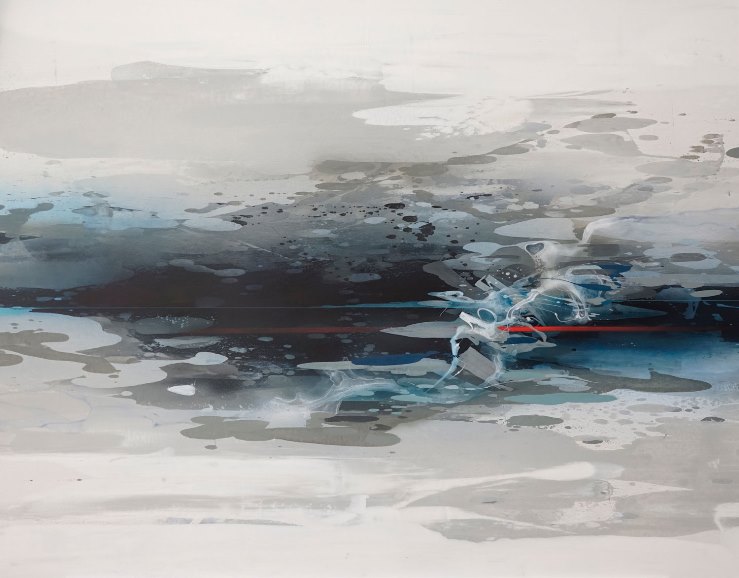 KARAMBOLAGE
Heiko Zahlmann and Stohead are coming from different backgrounds – they have different styles, different stories. But, they have a lot of things in common – both of them were born in 1973, both taking on Graffiti in the late eighties, both traveling the world together and even sharing a studio for some years. After this long period of working side by side, the two artists went their separate ways and developed individual abstract styles derived from their own styles of writing. Stohead began developing more and more towards an organic deconstruction of lettering and Heiko Zahlmann towards a very geometrical, almost architectural distortion of his writing style. They have found their way back together again to combine and clash their styles.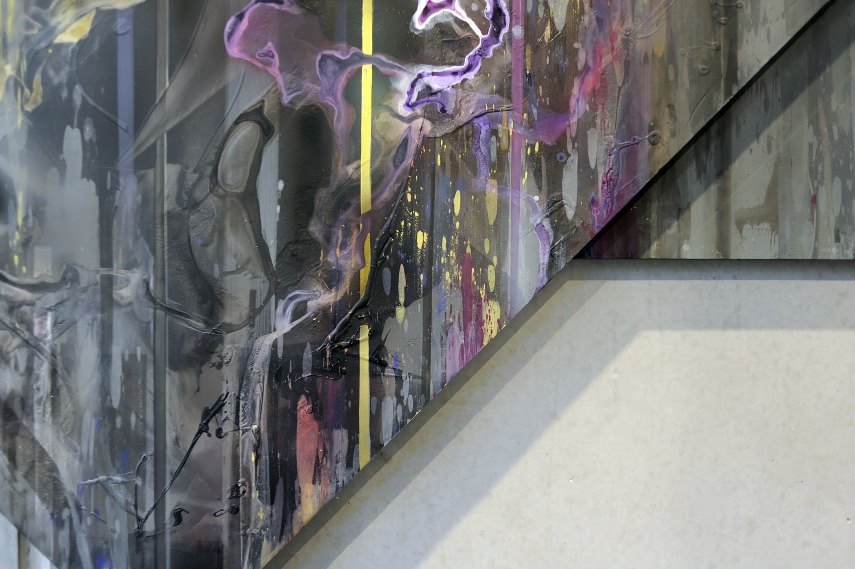 Heiko Zahlmann and Stohead at BC Gallery
The exhibition KARAMBOLAGE is a truly unique opportunity to see works by two amazing artists at the same time and in the same space. Heiko Zahlmann and Stohead are one of the most renowned urban artists in Germany and Europe. Be sure not to miss the show! The exhibition KARAMBOLAGE will be on view from April 2 until May 7, 2016 at BC Gallery in Berlin. The opening reception is scheduled for April 2, 2-6pm.
Featured Images: Heiko Zahlmann - Untitled, Varnish on light Concrete,  63 x 63cm,   2016; Studio; Studio II. All Images courtesy of BC Gallery.