Hello Widewalls community! Another warm welcome from the editors' team of Widewalls. We are here to help you make the contents of Widewalls your own. If you haven't created your profile yet, you can find helpful instructions by clicking here. Now, let us return to the matter at hand. By clicking on the My Artwork button, you can begin the exciting and very useful process of building your own database of urban and contemporary art with our collection management software. A simple interface allows you to manage information and pictures easily.

My Artwork
After signing into your account and accessing the page My Artwork, you can start customizing your own source of art pieces. You start with creating a group of your preferred art form, artist or artistic expression. Simply clicking on the Add New Group, you can begin arranging the artwork you plan to add. After you have created a group, or groups, you can start adding artwork. By clicking Add New Artwork, Widewalls database allows you to find the name of the artist, the medium, as well as the art form of the piece. After you have done this, you can edit this input in any way you like…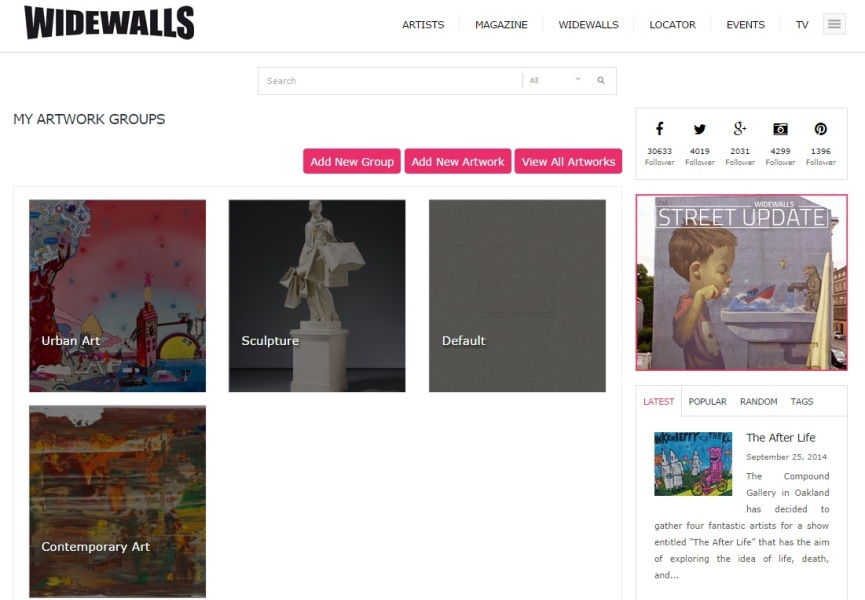 Collection Management Software
The possibility to create your own database of art pieces is easy and practical with our collection management software, which is designed for collectors and art lovers, enabling you to upload images of the pieces you appreciate, own or would like to have. The easy-to-use interface allows you to manage information which concerns the images of artwork, descriptions, financials info as well as attaching relevant files.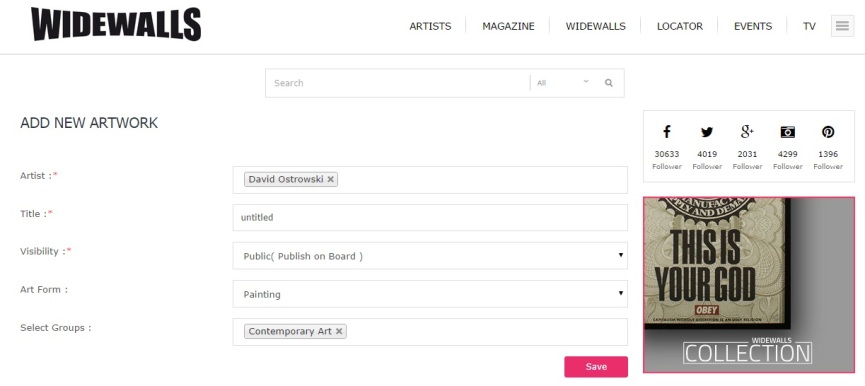 Everything You Need in One Place
All you need to do is create your profile completely free, without any additional drawbacks. And start creating your own resource for urban and contemporary art. Our quick and responsive mobile website allows you to access everything you need on various devices. Stay tuned, in a short period of time, a pivot table will be available within the interface, allowing you to access all information about your artworks in one place. Thanks for being a part of the community!