Over the past year, Widewalls has been one of the fastest growing online urban and contemporary art resources. Fired by passion for the arts and inspired by our readers, we added a range of new features for the Widewalls community, designed to cater to individual needs of every member. Completely free of charge, you can now sign up and customize your profile, serving you with fresh content daily on topics you pick. Information on sign-up and profile completion you can find in My Profile post, and after you're done with your registration, it's time to structure your page.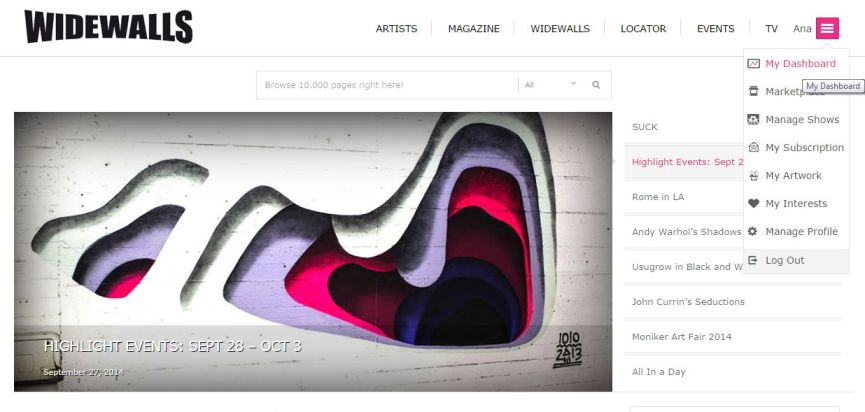 Welcome to Your Dashboard
Main interface of your profile at Widewalls is My Dashboard page, created as a timeline of the latest news and updates completely adjusted to users needs and interests. When you first open My Dashboard, you will see several fields in need for customization, including Artists I Follow, Latest Events, Locations I Follow and the 'coming soon' sections related to art market news and pins. There are two ways to personalize your dashboard - through keywords and directly on designated pages of Widewalls.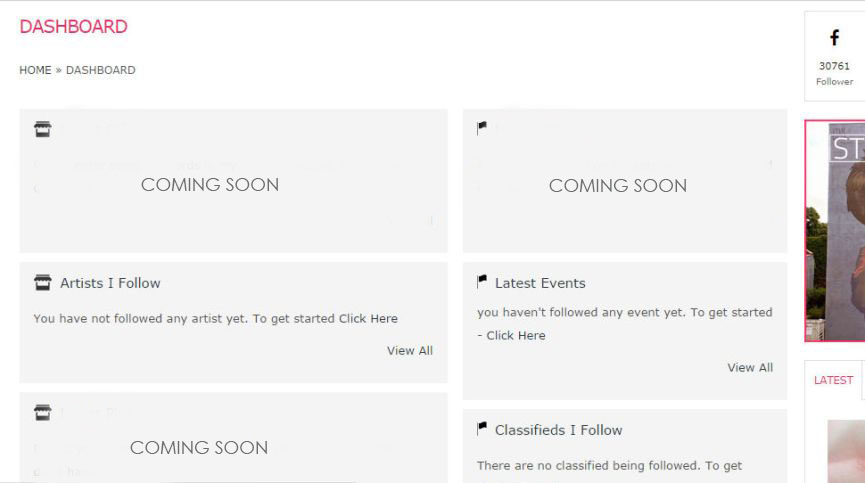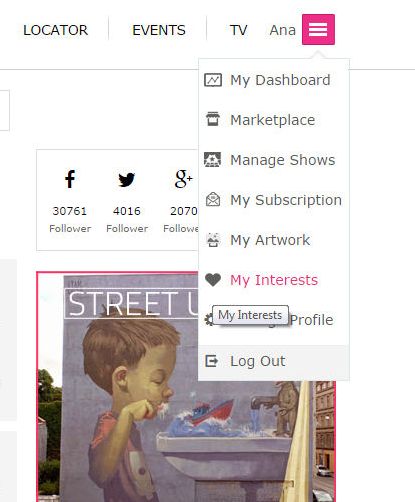 Keyword Dashboard Management
When you first access My Dashboard, it's best to start adjusting it with keywords. According to the keywords you enter via My Interests section part of your profile, you will receive latest articles, events and news on your control panel. Keywords can be found among Widewalls tags, or you can simply enter names of artists you prefer, galleries you like and even more general terms such as 'art fair' or 'exhibition'. This way you will get information on newest art fairs and exhibitions directly on your dashboard.
Below the Latest Pins section, most recent videos from our Video Database will appear, also related to the keywords you select.
Targeted Dashboard Management
Once you've entered your keywords, there is another way to add interesting content to your dashboard directly through various pages our our website. Artists I Follow section can be filled while browsing through our Artist Database as well. Just open an artist profile and on the right hand side below the image you can find a 'follow' button. This is a fun and informative way to learn more about artists in our archive, while selecting those interesting to you.
Latest Events list is loaded in the same way. Opening our Events page, you can explore various events, exhibitions, happenings and fairs and follow or unfollow every one of them.
Classifieds I Follow is reserved to galleries you pay particular attention to, you can find and follow on our Locator page.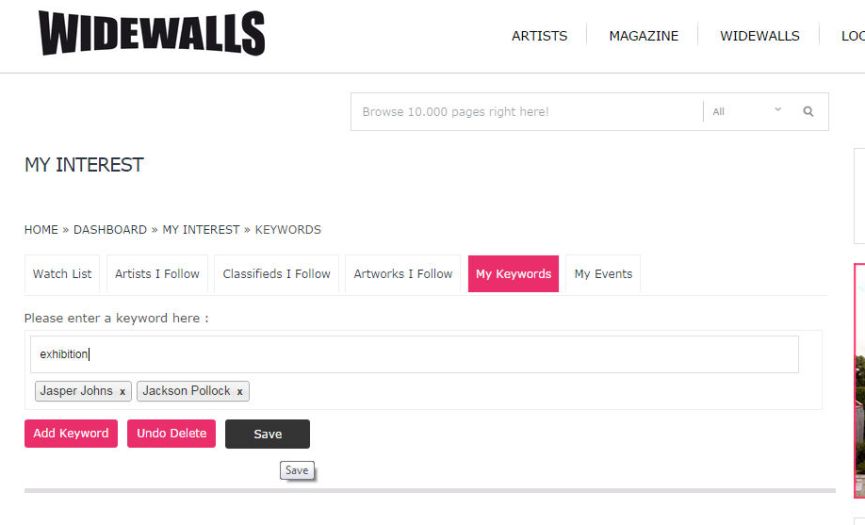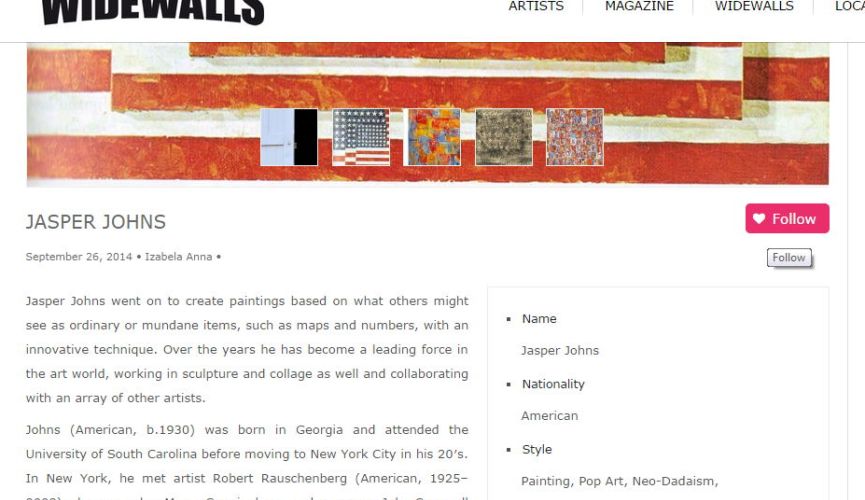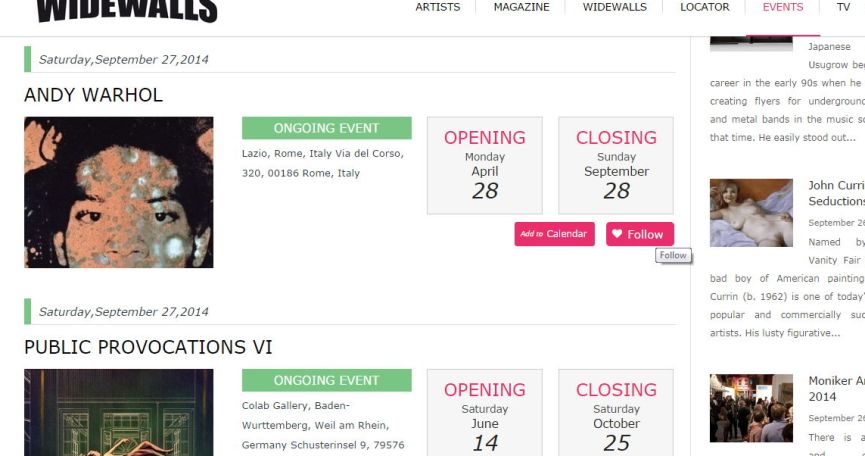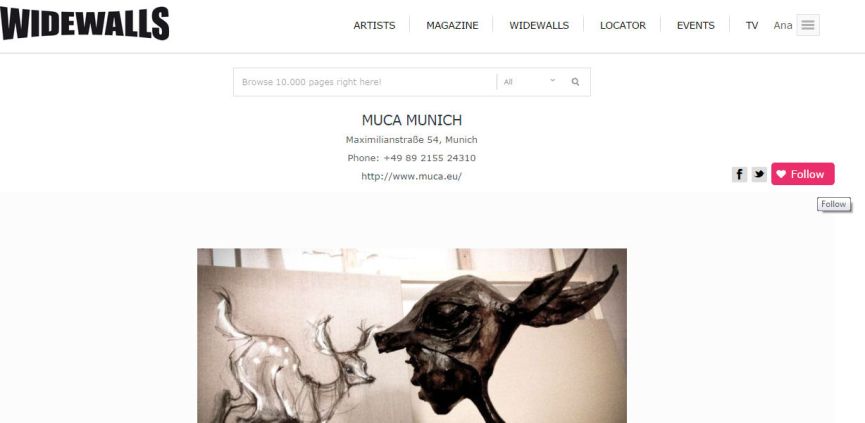 Customize Your Own Widewalls
Exploring our website and personalizing your profile, My Dashboard will change with every choice you make. It's possible to add or remove content from it by following or unfollowing at any time, or by changing the keywords in My Interests section. Our wish is to make your Widewalls experience better and your exploration of the site exciting.
Welcome to Widewalls community and enjoy your Widewalls adventure!
My Dashboard options Latest Offers, Market Place and Latest Pins coming soon!