Everyday Widewalls produces content from the contemporary and urban art scene. Because we never want to miss anything the spectrum is diverse and not every post is of interest for every user. That is why we have created a new module that allows you to personalize the content you receive and only get the news you want to get. My Interests will allow members of the Widewalls community to filter content by determining Keywords of their choice.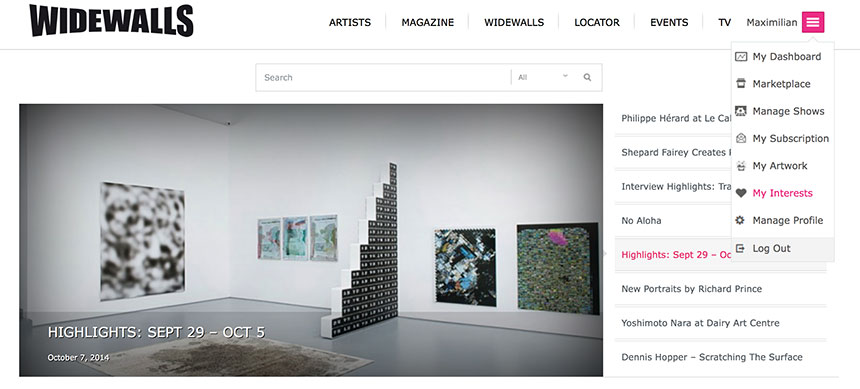 My Keywords
Select My Keywords and type the name of artists, galleries or art style's into the entry field and press enter. Once you have completed your keyword list don't forget to Save. A green notification will inform you about the success and your Watch List will now only display content that includes these keywords.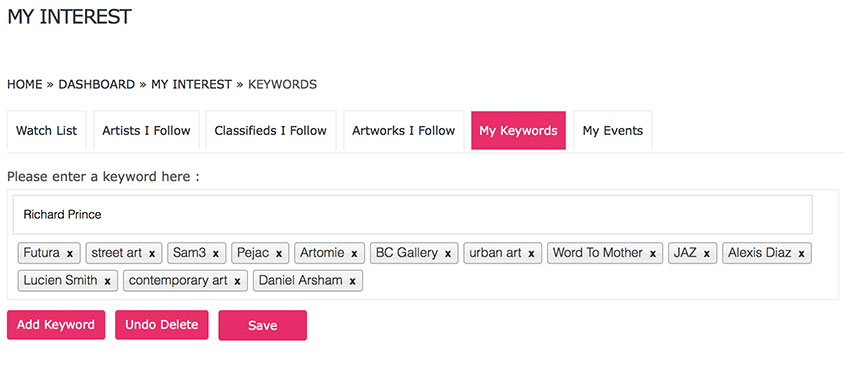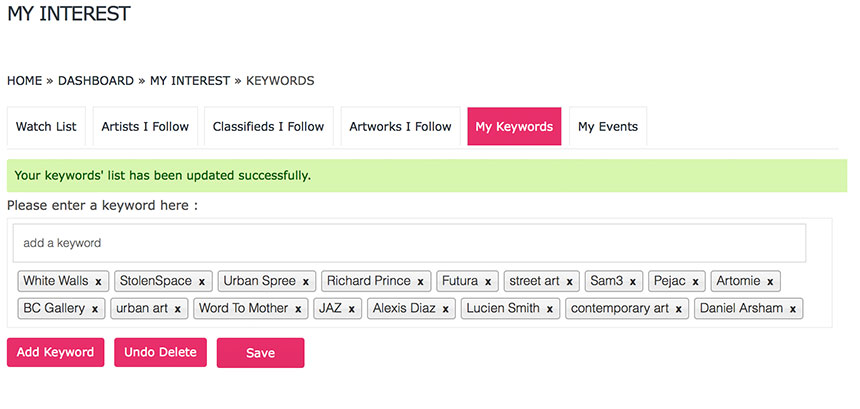 Watch List
This module gives you an overview of all your keyword related content categorized in Magazine, Artworks and Videos. This enables our members to keep up with what they want to keep up. The Watch List will compile the entire personalized content and display articles, videos and art pieces no matter when they were posted.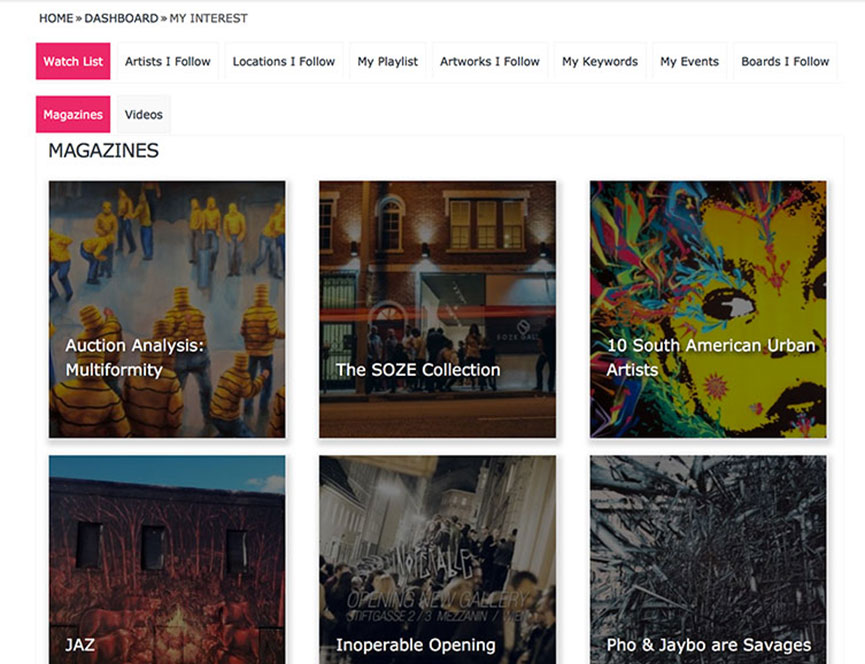 Artists I Follow
My Interests also allows for users to specifically select Artists from our Database and follow them. By clicking Follow beneath the artists profile picture you will upload him/her to your list. Now you will always have your favorite artists in one spot and get all news related to them.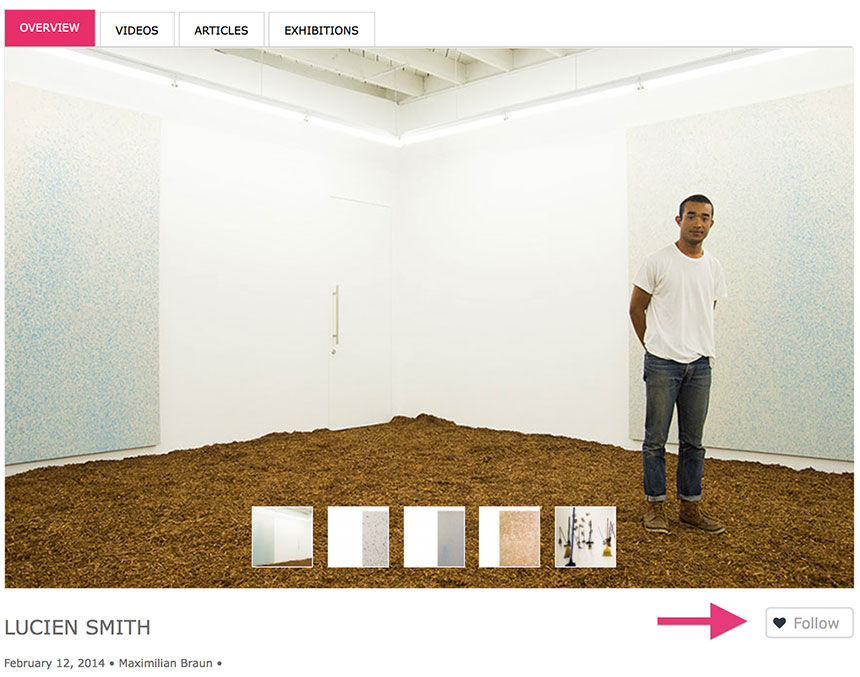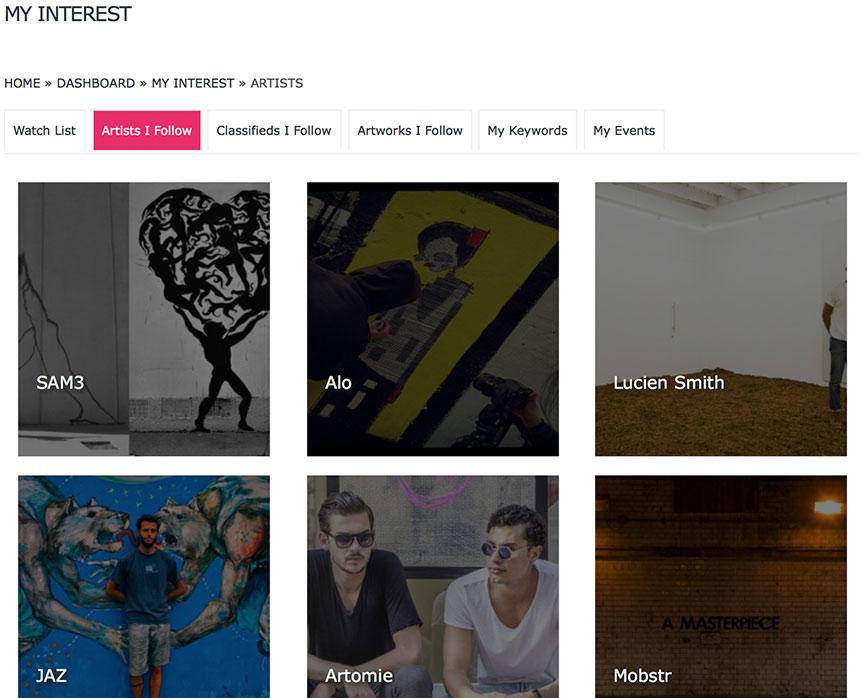 Locations I Follow
Besides following artists you can also follow Stores, Galleries and Museums. You'll never miss an Event, Exhibition or Release. Keeping up with the contemporary and urban art events in your hometown or the place your travelling to has never been easier.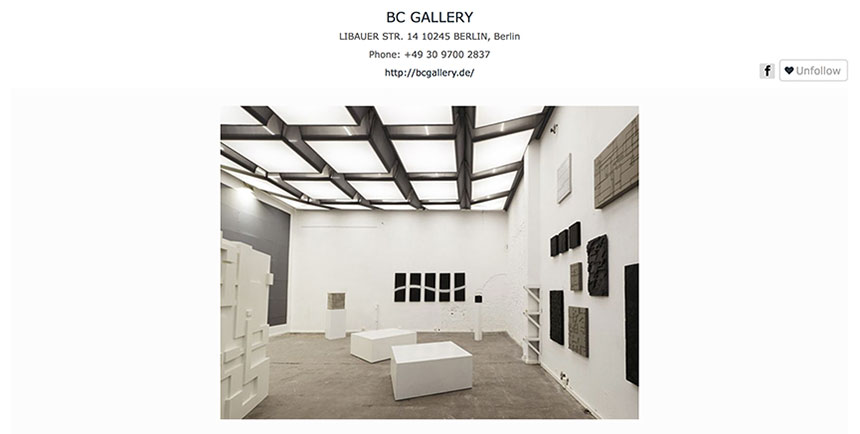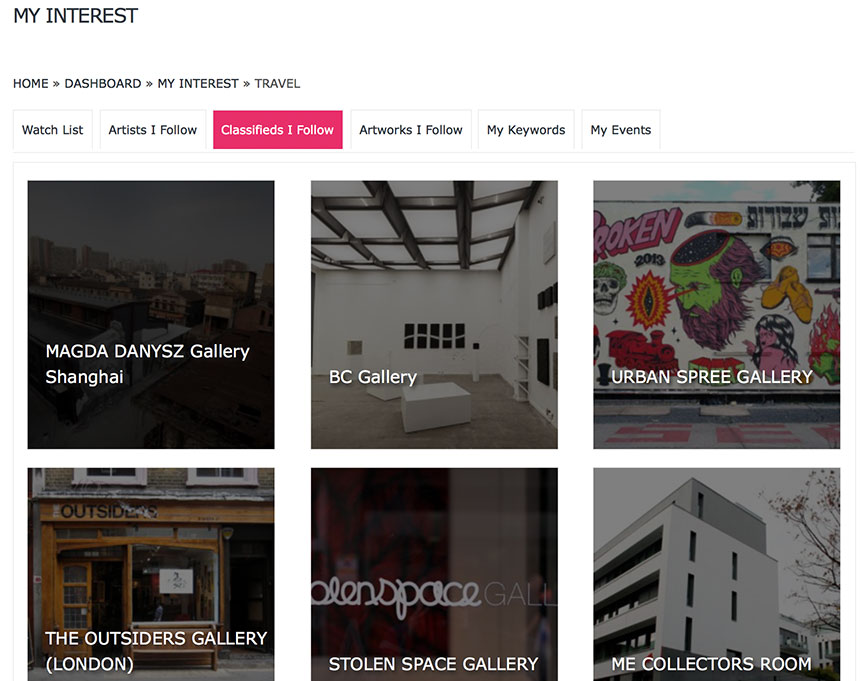 My Events
The final customization of My Interests is directly linked to My Keywords and will compile all Events that contain your keywords. This gives you an overview of events with your favorite artists and galleries, without having to search the Event section. An easier and better way to be informed.