Backwoods Gallery's newest show by acclaimed artist Beastman opened on May 16, 2014.  Titled "Future Origins," the show will run through May 26th. "Future Origin" chronicles how Beastman developed his visual aesthetic.  It contains a number of his works, many of which the artist considered to be somewhat experimental.  Some of these works represent his attempt at something different, while others are clear indicators of how he refined his techniques and discovered his own, unique artistic voice and style.  The show is also an exploration of how Beastman views the future.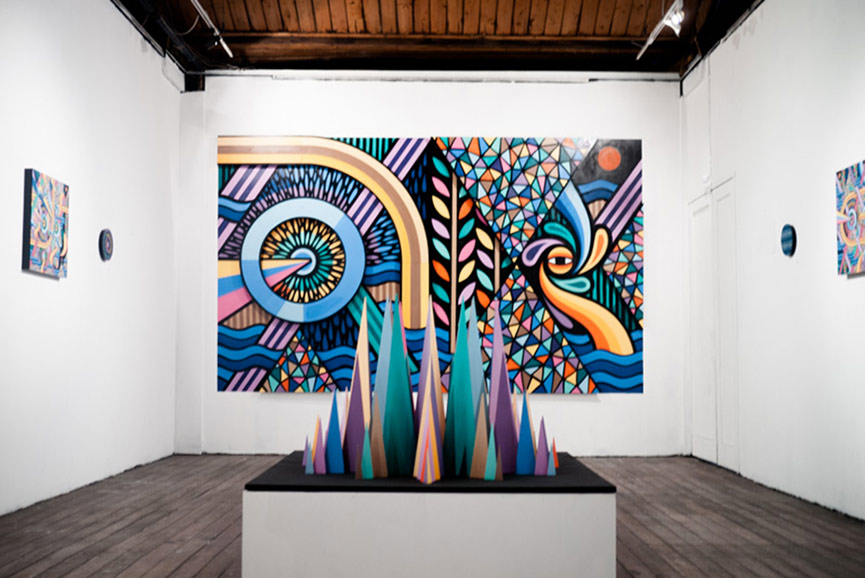 Creatures from Various Elements
The artist has created a collection of work that shows a cosmic ecosystem where survival and hope are the watchwords.  This ecosystem is populated by supernatural life forms depicted via concentric symmetry, repetitive geometric shapes, natural, soft lines, and bright, vibrant colors.  The creatures in his work appear to have come from various elements.  It's as if nature has come to life in a way that no other artist has depicted before.  This makes Beastman's works instantly recognizable.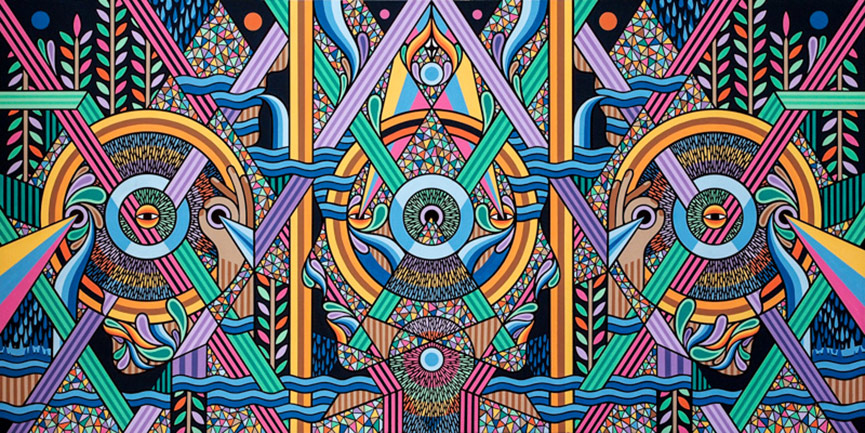 Narrative
Beastman often works in ink and acrylic, and these pieces make use of both mediums.  It includes prints, paintings on wood, sculptures, large wall pieces, and even video animation.  Some of the works are quite different and experimental, especially the animated pieces.  However, the collection isn't simply pieces chosen at random; Beastman has created a cohesive narrative with the pieces, and each tells its own part of the story that, by the end of the exhibit, has become a narrative that's more than just a collection of art.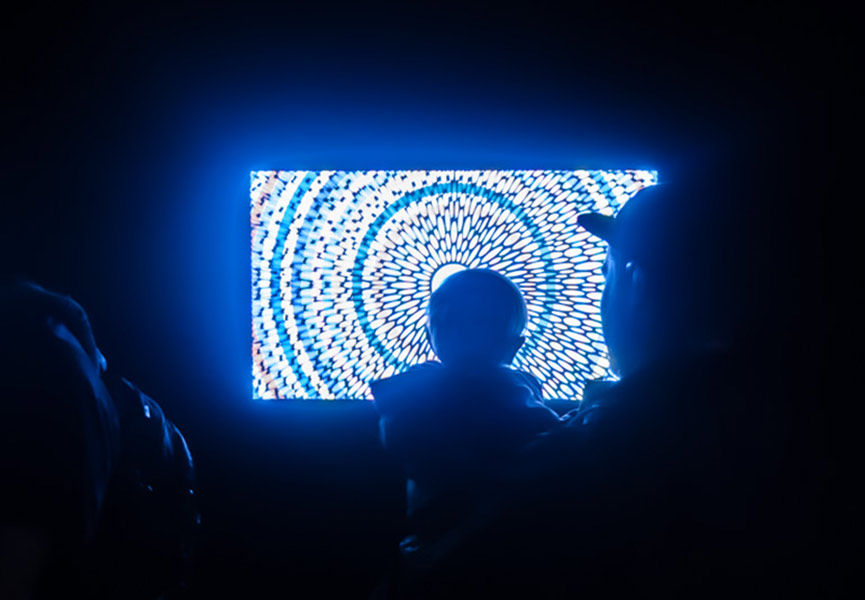 About Beastman
Beastman has received international acclaim for his works, which have been displayed around the world, including the U.S., Hong Kong, New Zealand, and Germany.  He was awarded the Best Artist award at the 2010 Sydney Music, Arts, & Culture Awards.  In addition to his more experimental pieces, he has also worked with a number of companies to create logos and other graphic pieces.  His work has been commissioned by businesses such as Hyundai, Facebook, Smirnoff, Element, and Mini.  He has also created murals in a number of locations such as Tel-Aviv, Sydney, London, and Berlin.  In addition to his artwork, Beastman presents and curates exhibits at The Hours, a Sydney-based creative collection.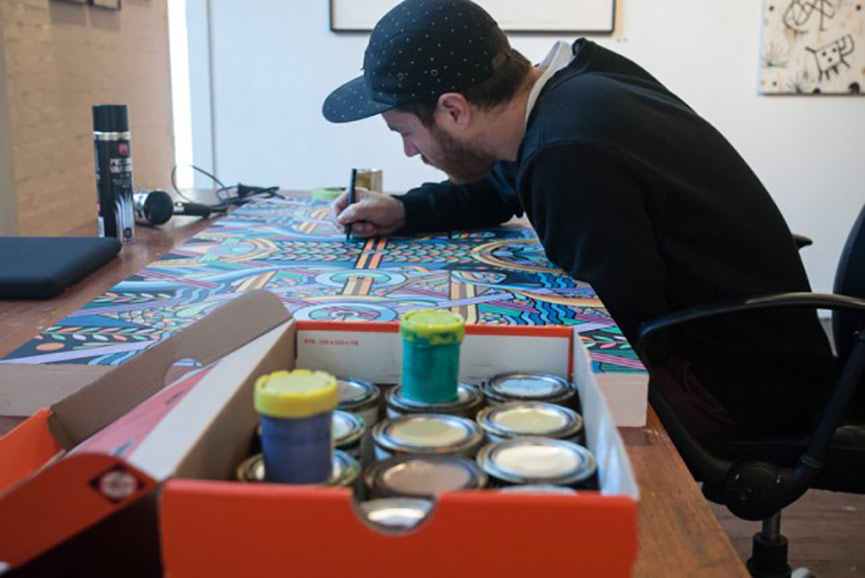 About Backwoods Gallery
Backwoods Gallery is curated by Alexander Mitchell.  The opening of the exhibit saw a good number of attendees, and many of the pieces were praised for their uniqueness and use of color.  Some of the pieces on display include Duality Acrylic, Supernatural, Growth Expansion, and Precipitation One.