The Brazilian art scene is known for its vibrancy and an array of different practices, but the most renowned contemporary artist who emerged from it is Beatriz Milhazes. This figure came to prominence for her astounding visual vocabulary consisting of numerous motifs that she has been exploring through drawing, painting, printmaking, collage, and even textiles.
On the constant verge between figuration and abstraction, Milhazes's multilayered works saturated with an array of references on a scale from Baroque to Tarsila do Amaral, Sonia Delaunay, and Bridget Riley, and feature delicate and visually immersive compositions.
The current retrospective of Milhazes' work Avenida Paulista envelopes in two Sao Paulo venues and delivers a close and articulated emphasis on the artist's domains.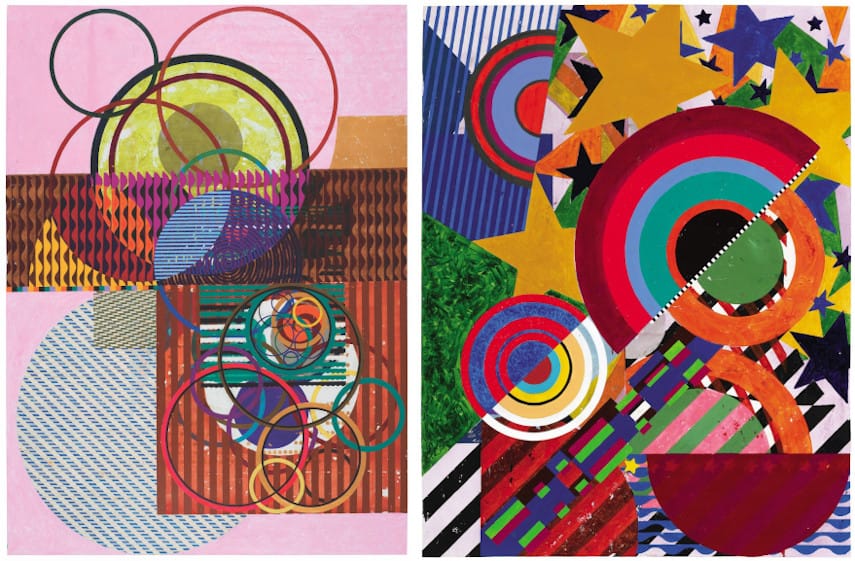 The Grand Retrospective
The exhibition title Avenida Paulista refers to the avenue where Itaú Cultural and Museu de Arte de São Paulo (MASP), the two co-organizing institutions are located, but also to the name of the painting that Beatriz Milhazes produced for the occasion.
The curators Adriano Pedrosa, Artistic Director, MASP; Amanda Carneiro, Assistant-Curator, MASP; Ivo Mesquita, Independent Curator, managed to gather more than 170 works the artist has made since 1989, the year when she invented the technique called monotransfer - painting on a sheet of transparent plastic and transferring the samples to the canvas.
The collages and prints are presented at Itaú Cultural, while paintings, sculptures, drawings, books, documents, and a tapestry are on display at MASP.
Beatriz Milhazes: Avenida Paulista – documentary
The Installment
The exhibition at MASP spans the entire second floor, the mezzanine, and the gallery of the first sub-level, where small-scale paintings, drawings, and a vitrine with documents, artist's books, and catalogs are presented. Large-scale paintings are displayed on the radical glass easels designed by Lina Bo Bardi (1914-1992) for MASP's collection on the second sub-level, as well as the vitrines with works produced during 2016 and 2019 in workshops the artist used to run with children.
The installment is based on an inverse chronology — from the most recent to the oldest, although not in a rigid manner. The hanging sculpture Gamboa marks an environment that presents scenographies that Milhazes has produced since the 1990s for her sister's dance company, Márcia Milhazes Companhia de Dança.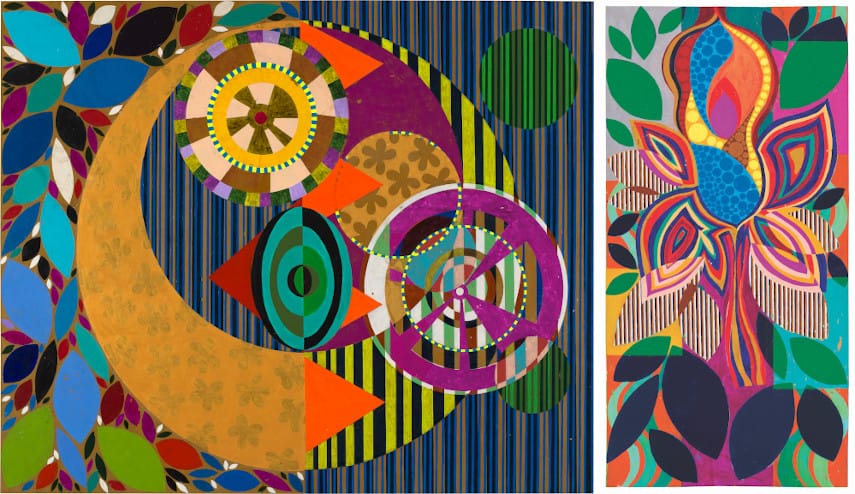 In Focus: Beatriz Milhazes in Sao Paulo
The current exhibitions offer a unique chance to dive into the worlds of Beatriz Milhazes, understand her creative process, and her aesthetic in general.
Beatriz Milhazes: Avenida Paulista will be on display at Museum of Art of São Paulo and Itaú Cultural in Sao Paulo until 30 May 2021.
Featured image: Beatriz Milhazes - Avenida Paulista, 2020. Acrylic on canvas, 190 x 258 cm. Photo by Vicente de Melo; Installation view of Beatriz Milhazes: Avenida Paulista at Museu de Arte de São Paulo (MASP), 2021. Photo by Eduardo Ortega. All images courtesy Museu de Arte de São Paulo (MASP).