Inspired by the splendor of the sea world, the dreadful nautical stories, superstition, flood myths, but also classical paintings, mythology and the events that change and influence modern society, there will be Logan Hicks and Beau Stanton, two distinct and talented street art creatives who will join their artistic forces for an exhibition at the Highline Loft in New York. Entitled Calm Before the Storm, the show will connect the past with the present, pay respects to the sea and explore common emotions through two signature styles expressed. On display, there will be new paintings, multiples, sculptures and a site-specific installation of a reconstructed ship and captain's study, all of it accompanied by an original score from Luv Jonez.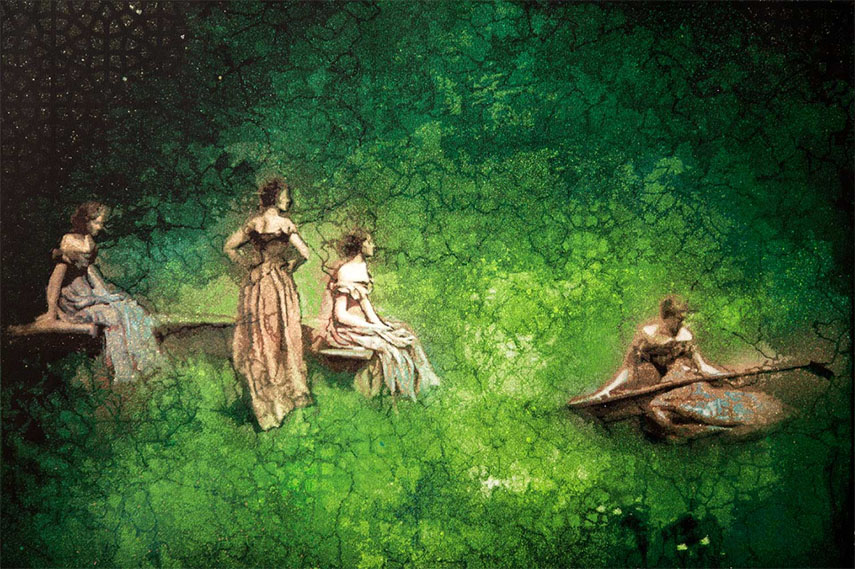 Logan Hicks and the Calm Before the Storm
The signature photorealistic paintings, aerosol on canvas, aerosol on panel and editions of aerosol on paper by Logan Hicks will once again tackle the issues of the modern-day society, its fears, hopes, dreams and insecurities, only this time they will also be fused with the nautical traditions and the similarities these two notions share. The artists has set out to depict the serenity felt before major, life-changing events, the inability of an individual to influence or alter the things that happen to them, the mixed reactions to the inevitable course of life. Logan Hicks will also focus on the means of digital communication, which have infiltrated deep inside our everyday routine, and will re-interpret some more traditional paintings, such as The Execution of Lady Jane Grey, in a more contemporary way.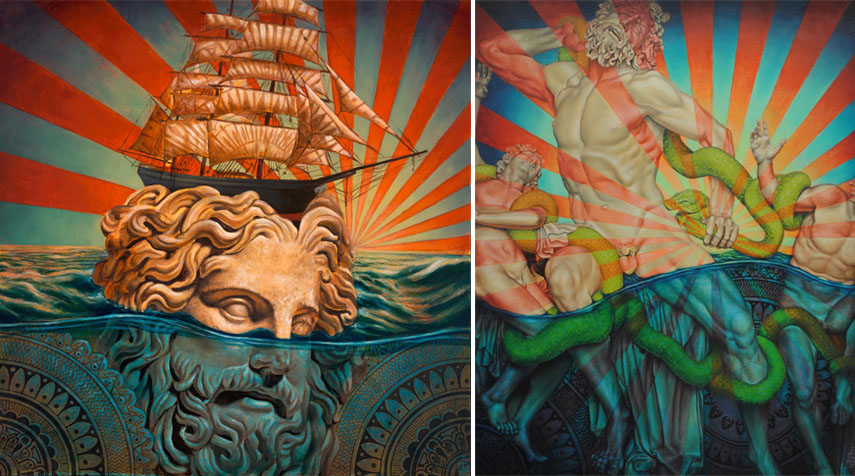 The Nautical Lore by Beau Stanton
Also drawing inspiration from classical art, as well as the Greek Mythology, artists Beau Stanton mixes gods and legendary figures with his long-time interest in the maritime. His oil paintings, sculptural works and multiples connect with present day through topics like the global climate change and rising waters, featuring imagined scenarios with the likes of Titan or Apollo. Beau Stanton's trademark patterns serve as the backbone of his graphic iconography, oozing in their perfect execution and an intriguing narrative. These works only expand his ongoing desire to visualize the concepts of creation, destruction, rebirth and the mythical.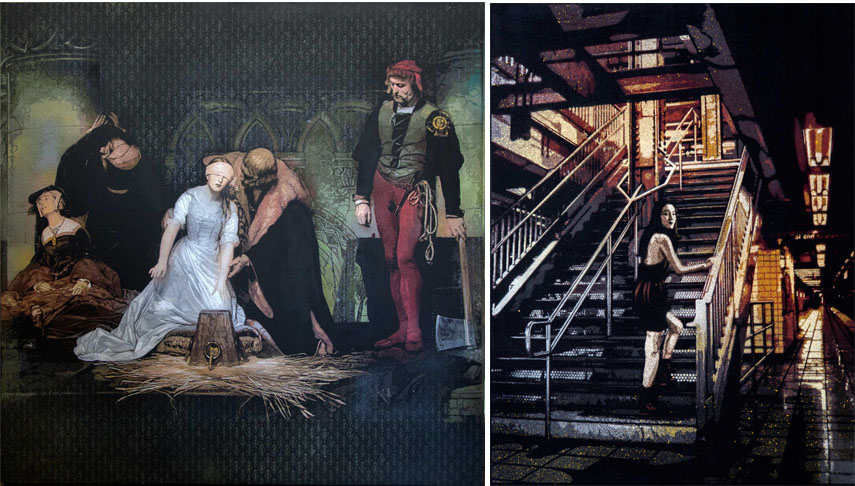 Beau Stanton and Logan Hicks Exhibition at Highline Loft
For this Beau Stanton and Logan Hicks exhibition, there will also be a special print release party, organised with 1xRun, to be held on October 22nd. To mark Halloween, the show will conclude with a costume party, under the name of Sailors, Sirens and Sea Monsters, in honor of maritime folklore on October 28th. Calm Before the Storm, an exhibition of works by Logan Hicks and Beau Stanton will be on view at the Highline Loft in New York City, USA, from October 17th through 28th, 2015. The opening reception is scheduled for October 17th from 7pm to 9pm.
For more exhibitions, sign up for My Widewalls!
Featured image:
Beau Stanton - Apollo Attended By Nymphs
All images courtesy of the artists.