The Crypt of St John the Baptist in Bristol is currently housing Beau Stanton's first solo European exhibition. In love with all things ancient, Stanton chose this old, mystical venue, which dates back to the 14th century, to showcase his new body of work inspired by the imagery and techniques found in sacred spaces. Titled Tenebras Lux, the show is designed as a temporary site-specific installation curated by Andy Phipps.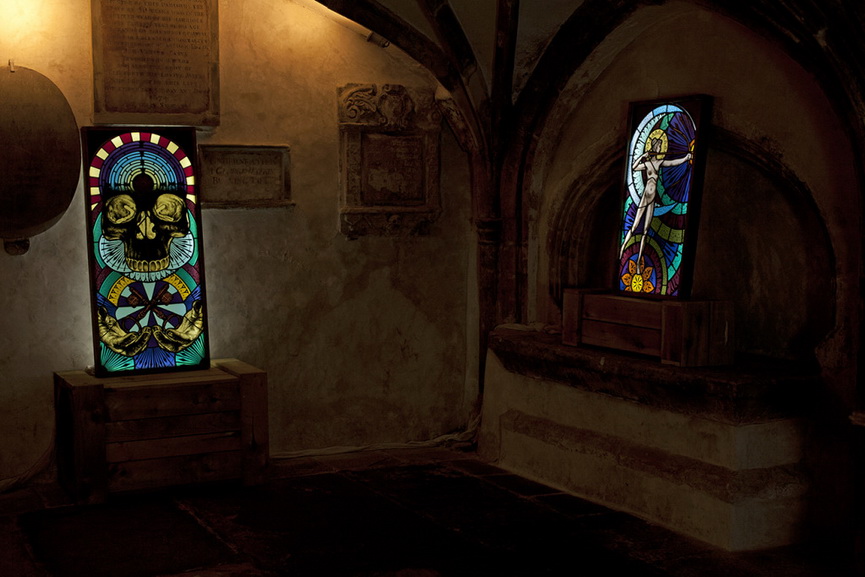 Macabre Undertones
Nine stained glass panels combine elaborate oil painting with original medieval lead framework inspired by Medieval Art, ancient and modern religious iconography, and fetishized holy relics, with macabre undertones. In his new body of work, famous painter and muralist also referenced some of the stone carvings that adorn the walls of the crypt, such as winged skull and foliate green man head. Each piece corresponds to the space and once again testifies to the artist's extraordinary craftsmanship and extensive knowledge of art history.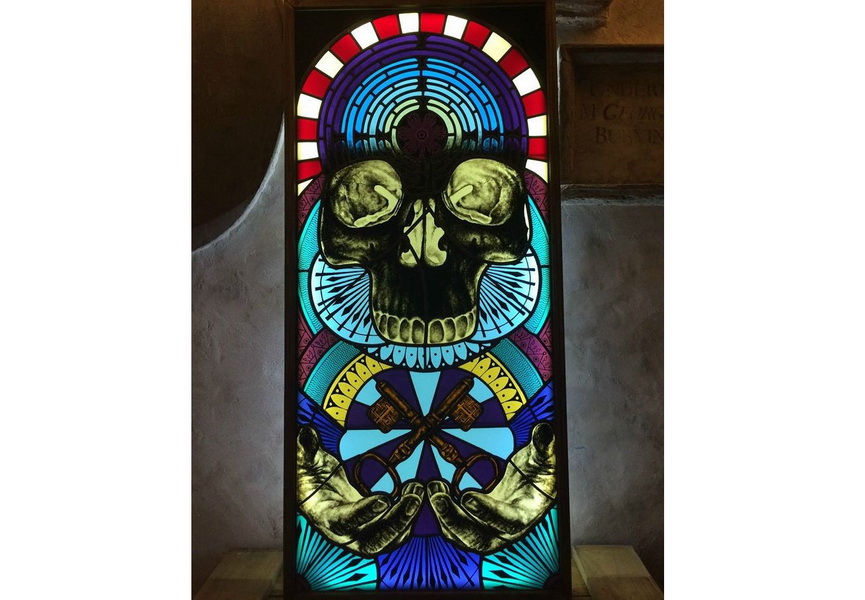 LEB Tomb Niches
Stanton's new works re-imagine their original sacred function to inform the way we view the development of religious icons and enduring archetypes. At the same time, the exhibition itself alters the function of the crypt which ceases to be privileged sacred place but rather unexpected public space that stimulates different readings. The works are lit with LED light frames creating an immersive experience within the tomb niches. The result is a visual drama of light and shadow, old and new, sacred and profane.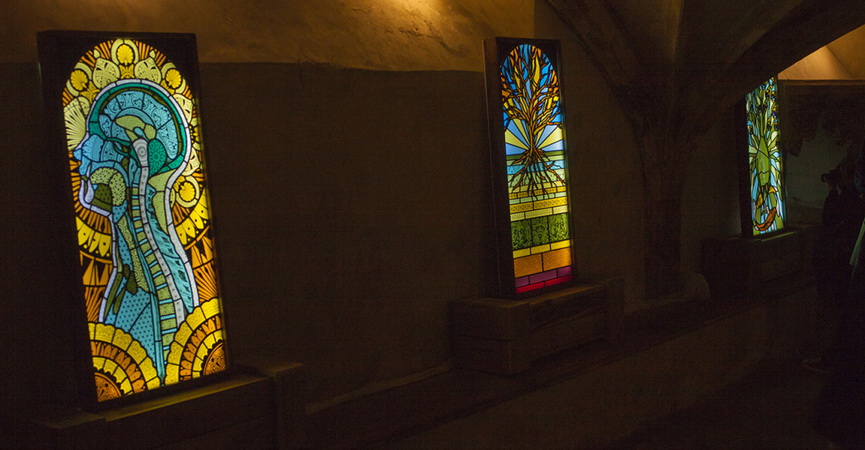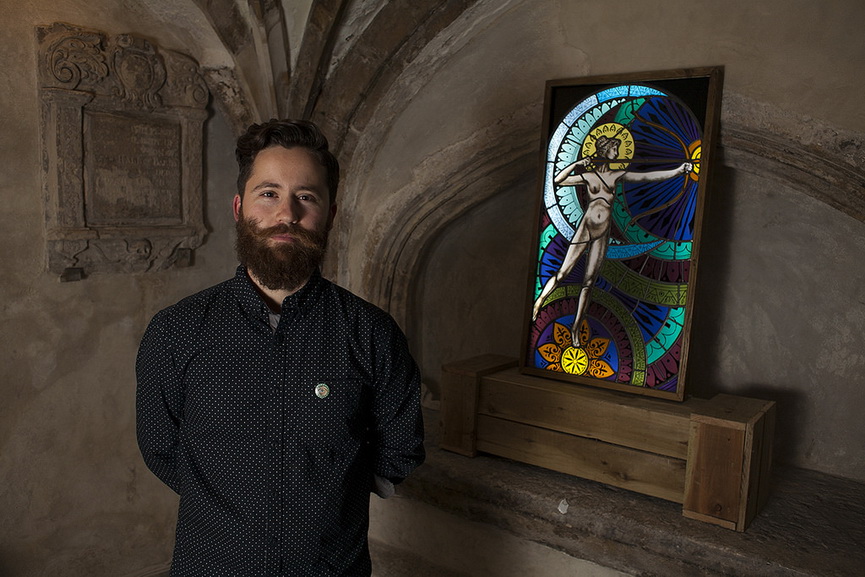 StolenSpace
The collection of Stanton's stunning new pieces will be on display until October 5 after which they will be displayed at StolenSpace Gallery in London along with works on canvas. If you're in the area, do not miss this unique and extraordinary exhibition.