While the production of Black artists is an inseparable part of American arts, the matter of its verification and critical acclaim has been conditioned for decades by white supremacy. Nevertheless, after the early 1970s saw a couple of relevant surveys of Black arts, it became obvious that the Harlem Renaissance generated an incredible cultural shift and nurtured a generation of prolific artists whose practices cannot be ignored.
Among them stood Beauford Delaney, an extremely gifted painter who started developing his skill under the influence of Lloyd Branson, at the time an established figure aware of racial segregation and exclusion of Black artists. After settling in New York in the late 1920s, Delaney quickly became part of the scene, sharing the artistic circle with Georgia O'Keeffe, Henry Miller, and Willem de Kooning.
His art, however, enjoyed little commercial success.
Delaney's entire artistic journey was propelled by the struggle that eventually culminated with the artist's mental disorder. However, he was supported by his friends, one of them being the famed writer James Baldwin (1924-1987).
The current exhibition at the Asheville Art Museum titled Beauford Delaney's Metamorphosis into Freedom revisits the painter's oeuvre from the perspective of his friendship with the writer, and the mutual support they shared.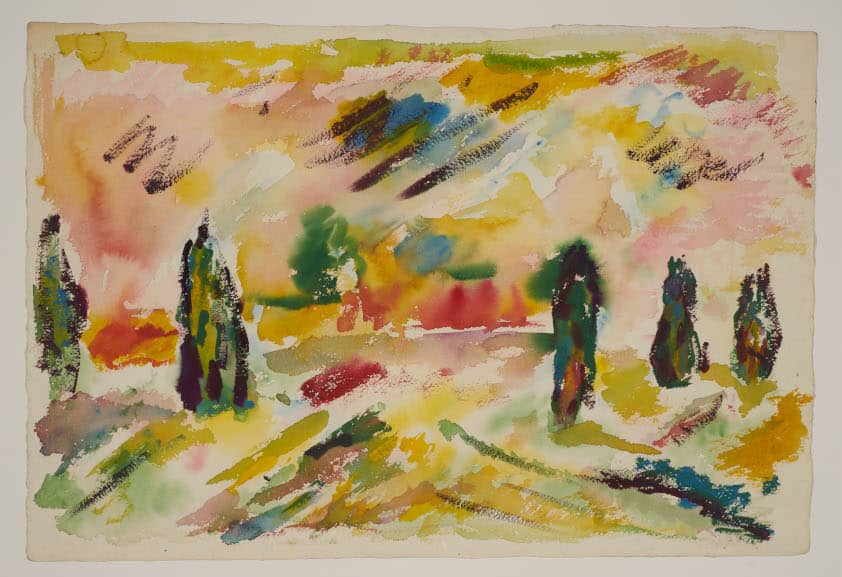 Friends In Need
James Baldwin met Beauford Delaney at age 15, and the two kindred spirits developed a strong and lasting friendship united by similar life difficulties both had experienced. Baldwin was an ongoing witness to Delaney's evolution and was fascinated with the painter whom he saw as a father figure, muse, and model of a dignified gay man of color.
On the other hand, Delaney perceived Baldwin as a mighty intellectual and spiritual peer who inspired him greatly, while providing emotional support and creative validation.
The painter produced several works portraying Baldwin or inspired by him, while the writer devoted several novels and essays to his mentor and friend.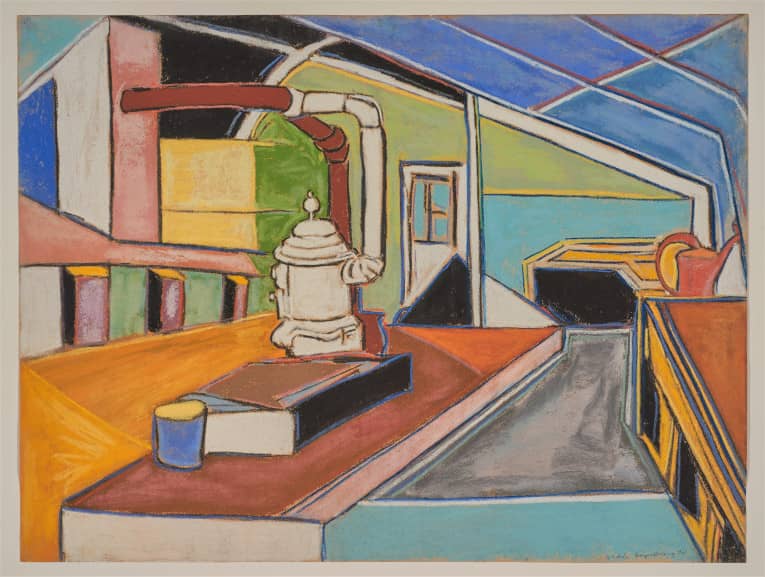 The Works On View
More than 40 works by Delaney were carefully selected, to underline the central points in his career as described in Baldwin's writings, as well as to show the places and events where the ongoing dialogue between two men unfolded.
Special attention was placed on Delaney's studio practice in which he intensely experimented with abstraction after moving to the Paris suburb of Clamart in 1955.
Delaney/Baldwin at the Asheville Art Museum
This exhibition is important for contributing new interpretation of the Delaney/Baldwin liaison and the ways their intellectual exchange informed one another's creativity and worldview. Looking from a historical stance, both men are remembered as crucial players in their fields who dared to question the notion of identity, sexuality, and belonging.
The upcoming exhibition is organized by the Knoxville Museum of Art, the institution that holds the largest public collection of Beauford Delaney's art.
Beauford Delaney's Metamorphosis into Freedom will be on view at the Asheville Art Museum in Asheville, NC until 21 June 2021.
Featured image: James Baldwin and Beauford Delaney, Paris, 1965. © Estate of Beauford Delaney by permission of Derek L. Spratley, Esquire, Court Appointed Administrator. Image courtesy of the Estate of Beauford Delaney. All images courtesy the Asheville Art Museum.