Outsider Art Fair that presents artworks made by self-taught art-makers will open its doors on October 20th, 2016 at Hôtel du Duc in Paris. An annual four-day event lead by director Becca Hoffman is the only fair in the world that focuses on works made by creators who reside outside of the realm of academic art. This year's edition of Outsider Art Fair, will feature 38 galleries, including 15 new exhibitors and an astonishing variety of pieces.
Perhaps one of the most revolutionary art genres in the world, Outsider art continuously redefines the very meaning of being an artist. Dating back to the prehistoric times, Outsider Art continues to have a strong influence on the art world of today. Outsider artists come from all walks of life and all parts of the world. They can be housewives and car mechanics, police officers or mental patients, prisoners or prison guards. Most outsider art-creators make exceptional artworks without following any particular school, movement or set of rules, and usually without any financial motive or even a vague assumption that their artworks will be sold. But as every other noteworthy body of work, pieces by Outside art-makers have found their way to the global market and Outsider Art fairs in Paris and New York played a pivotal role in that endeavor. By encompassing the works of self-taught art-makers, this annual event represents eccentric, raw and truly intense artistic experience. This year's edition is particularly focused on prominent European Art Brut art-makers but will also feature an array of folk and mediumistic artworks.Many art makers use automatic drawing and other subconscious and spiritual methods to create their works which is why they will be the topic of art talks that will be held during the fair.
There's a noticeable rise in demand for Outsider artworks visible in the revived interest of galleries and auction houses. Yet this art segment continues to be underappreciated in the art market which only contributes to the relevance of an art fair that provides Outsider art-makers with a stage to showcase their works. In an exclusive interview with Outsider Art Fair director Becca Hoffman, we've discussed the idea of outsider art, the fair's programming and its place in the art market of today.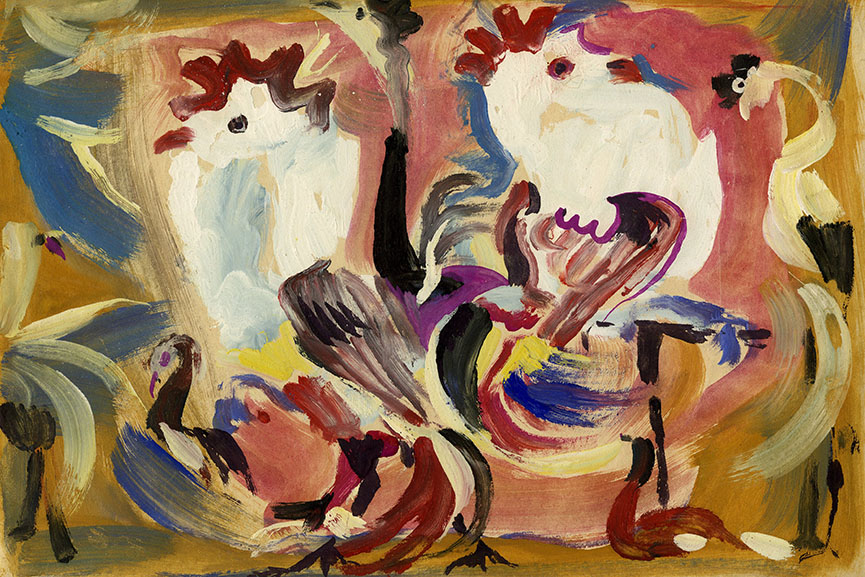 Meet the World's Best Outsider Artworks
WideWalls: Outsider Art Fair is the only fair in the world that focuses on this art genre. Could you explain to our readers what is Outsider Art and how does it differ from conventional art forms?
Becca Hoffman: Outsider Art is art made by self-taught artists, outside the realm of academic art. Contemporary art by formally trained artists is informed by art history and techniques learned at art school. The artworks they create usually evoke their proximity to the dominant artistic culture.
WW: What drew you personally toward Outsider Art? Have you ever felt like an outsider yourself?
BH: I first discovered outsider art through the work of Henry Darger shown together with the works of Francisco de Goya and Jake and Dinos Chapman in the 2000 PS1 MOMA Exhibition – Disasters of War. The pure artistic expression and the raw honesty of Darger's works enveloped me. From there, I was hooked. I think we all feel like outsiders at different moments in life, and how we respond in those moments really defines our character and shapes our future.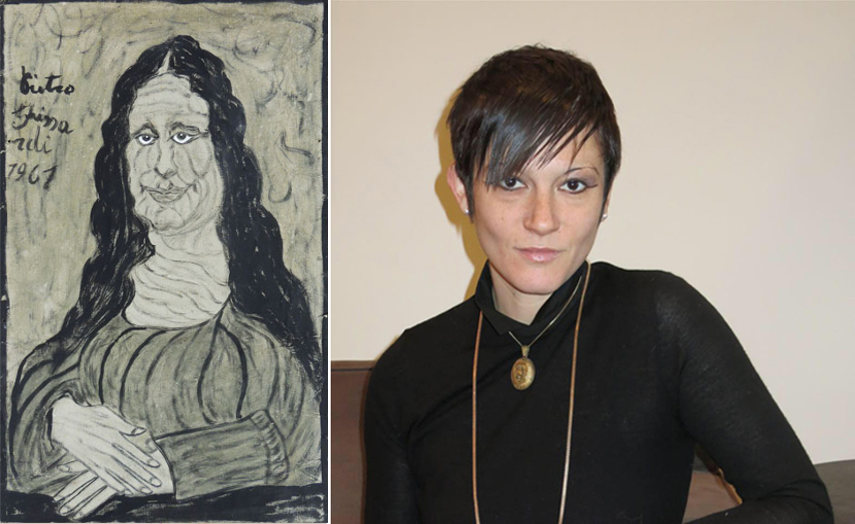 Outsider Art and the Mainstream Market
WW: Despite its long tradition some people still fail to acknowledge Outsider artworks as a relevant art genre. How do you plan to transform this misconception and have you seen any progress in that regard since the first Outsider Art Fair?
BH: Well, first of all, the artists that we champion have no concerns about "relevance." But to the art world, Outsider Art's relevance is evidenced by the explosion of interest in the press and by major institutions - from the 2013 Venice Biennale to the 2013 Carnegie International to solo shows of well-known outsider artists at the Brooklyn Museum (Judith Scott); Musée d'Art Moderne de la Ville de Paris (Henry Darger); and comprehensive shows at the New Museum (The Keeper) and the upcoming Souls Grown Deep exhibit at the Met Breuer, to name a handful. Our commitment to this art year after year in New York and Paris has played a role in this growing recognition. This art largely speaks for itself and the more that art lovers see it the more they fall under its spell.
WW : What is the current position of Outsider Art on the global market? Is it harder for Outsiders to find representation, the audience and get the recognition they deserve?
BH: Though clearly on the upswing, the Outsider Art market is still undervalued compared to the mainstream market. With the increase in global exhibitions, we also see many galleries with contemporary programs beginning to show some outsider art, and contemporary collectors are adding outsider works to their collections. In addition, Christie's New York has been conducting two specialized auctions per year.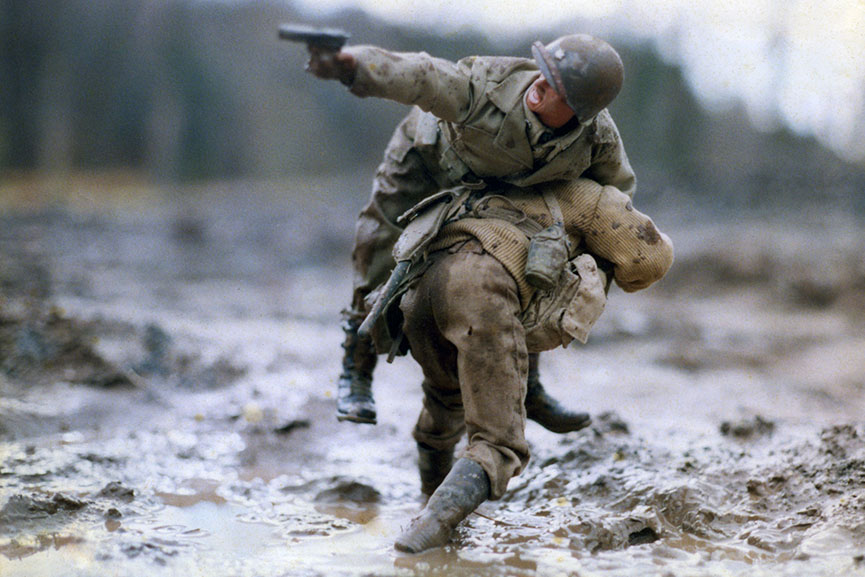 Outsider Art Fair - Presenting the Most Inspirational Masterpieces
WW: Let's focus on this year's edition of the fair. Who are this year's main "outsider's". Could you single out several participants that best convey the spirit of the event and tell us a little bit about their work?
BH: We are very excited to welcome for the first time two French galleries showing historical European art brut – Les Yeux Fertiles and Galerie Chave. Among the artists they will be presenting at the Fair are the works of Philippe Dereux, Eugene Gabritschevsky (who just had a solo show at La Maison Rouge), Augustin Lesage, Francis Palanc, and Friederich Schroder Sonnenstern. Additionally, we are pleased that One Mile Gallery will be exhibiting the works of Mark Hogancamp for the first time in Europe. In 2000, Hogancamp was brutally attacked and lost all of his memory. As a form of recovery, he has recreated on 1:6 scale an imaginary World War II town called Marwencol that he then photographs. We are very excited about our Franz Huemer curated space that features his wood sculptures for the first time in Paris. The celebrated curator Harald Szeeman put Huemer into important shows at the Kunsthaus Zurich and Reina Sofia Madrid in the 1990s and this will be a new introduction for our core audience.
WW: Outsider Art Fair will also feature an art panel entitled Beyond Art, the Art of the Afterlife, that aims to explore the relationship between Contemporary Art and the Mediumistic Art. Why are phenomena such as subconscious, spiritualism and afterlife so important for Outsider art-makers ?
BH: Spiritualism, the subconscious, and the afterlife are tools that have been utilized for decades by outsider artists. It is the ability to achieve transcendental states of minds that has led to the creation of great works by of artists like Madge Gill and Hilma af Klimt. It is another example of a path to artmaking separate from a formal art education.
WW: Self-Portrait With My Neuroses program is closely related to Victor Hugo. What is the connection between the celebrated French author (and a wonderful draughtsman) and the Outsiders Art scene?
BH: Self Portrait with My Neuroses is drawn from the director of the Maison Victor Hugo's appreciation for outsider art and is an exploration of self portraiture over time exploring neuroses from the outsider to the trained artist. Inspired by two artists with ties to Victor Hugo – his nephew, Leopold, and François Chifflart, a Prix de Rome in France recipient; this exhibition examines the subconscious.
WW: What is the future of Outsider Art? Do you believe that it could become mainstream one day, or will the substantial rise in popularity subsequently mark the end of Outsider art as we know it?
BH: The future of Outsider Art is bright. As has been the case throughout history, mainstream artists will continue to try and appropriate the works of self-taught artists. Many trained artists have adopted an "outsider style" of sorts. At the same time aficionados know the real thing when they see it, and the Outsider Art Fair has always been at the vanguard of presenting and discovering the best in our field. This is why we routinely see many of the world's most renowned artists, curators and collectors at our fairs.
Featured images : Outsider Art Fair ; Willard Hill - Horse Buggy Six People. Masking tape, mixed media, 8x14x7 inches. Courtesy of The Good Luck Gallery ; Marie-Rose Lortet - Le jardin dans la maison, Fils de coton et dentelle, 26x33x14 cm. Courtesy of Marie Finaz Gallery ; Images courtesy of Outsider Art Fair