French street artist and graphic designer, Arthur Maslard a.k.a. RATUR is putting the finishing touches on his new series of oil paintings on canvas that will be exhibited at 1AM Gallery in early September. The exhibition is titled "Becoming Lucid" and will showcase RATUR's hyper realistic paintings with breathtaking accuracy in execution and detail. RATUR took after his father who was a graphic designer and photographer. He likes to work from photos. Each painting in "Becoming Lucid" is based off a computer-edited photo, usually of the artist himself.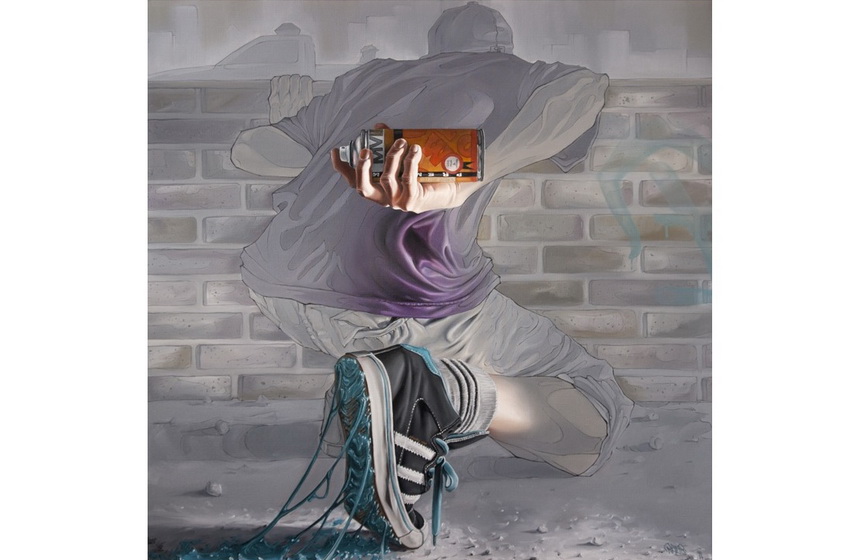 Guided by Photographs
RATUR uses the photo as a guide to manipulate depth of field, carefully rendering the foreground while allowing the mid and background to slip away into less contrasted illustrations. As a result, each painting is almost like an optical illusion containing in itself a sense of unreality. The hands of his figures in particular seem to reach out of the canvas. Allying digital work and technical virtuosity, the new series questions the painter's place in our overwhelmingly digital society and challenges the relationship between street art and a more classical, academic current.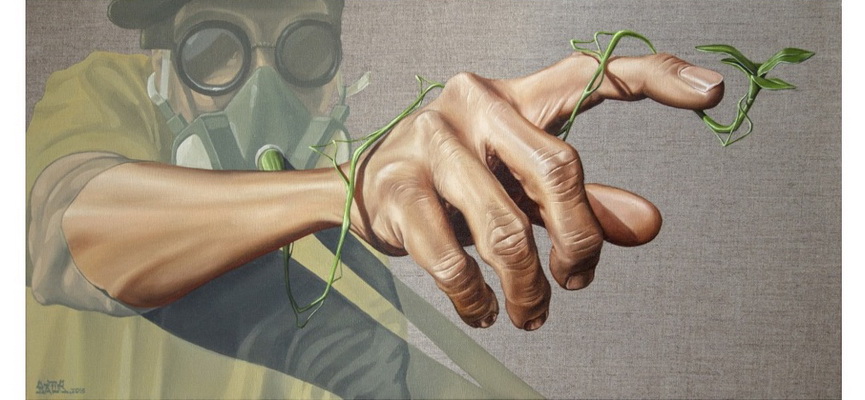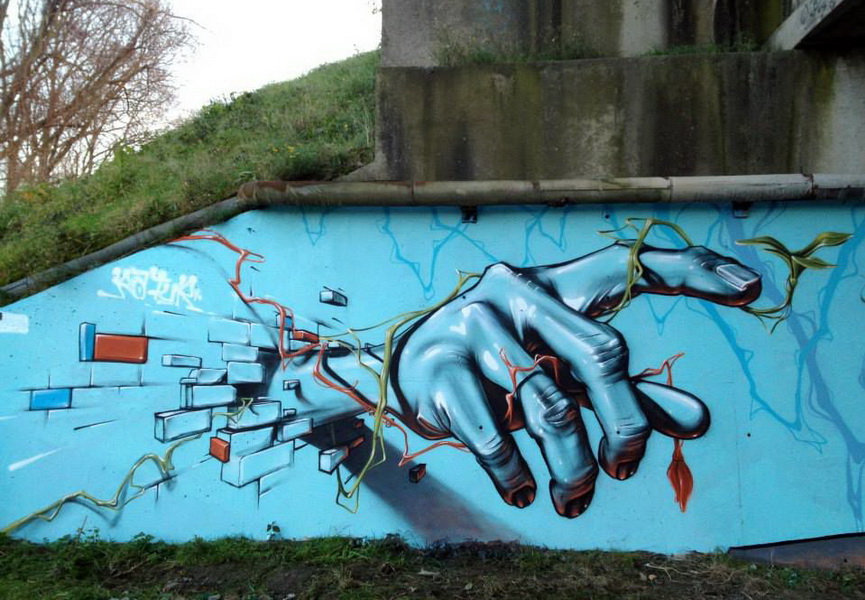 MV3
Under the influence of his father who was a graphic designer and photographer, RATUR began studying visual communication with focuses in illustration and design. He quickly gravitated toward graffiti art after a chance meeting with a graffiti artist from the nearby town Rouen, Madkow. They later formed the MV3 crew along with RATUR's brother Sckaro, touring France to paint at various festivals and alongside other prominent graffiti crews. He has become known for his many illustrations and murals for playgrounds and skate parks throughout France as well as his designs for vinyl records, logos, and other digital forms of visual communication. He also works with Burning Man, creating digital designs for the yearly festival in Black Rock City, Nevada.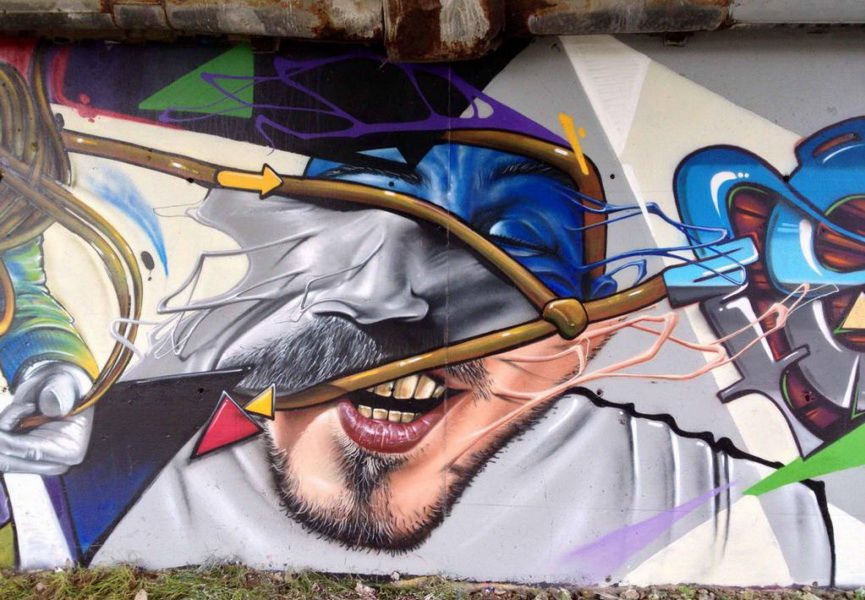 About 1AM
Since its launch in 2008, 1AM continually strives to progress the street art culture and create a community of artists, fans, and likeminded organizations. Headquartered in San Francisco, 1AM curators are passionate about exhibiting, teaching, painting, and archiving the street art movement while inspiring the masses with this artistic form of the freedom of speech.