A renowned graffiti artist, Mau Mau has gained a cult following for his humorous work that is often based on topical and enviro-political themes. Known for his unique style of contrasting visual elements and saturated colors, Beejoir's trademark slurs and political rants have appeared on walls all over the world. These two talented artists are also long-term friends that have collaborated on projects together for over a decade. Their latest exhibition at Vertical Gallery is their first collaborative show in the United States. Titled Foreign Policy, the exhibition embodies both artists' passion for work with a strong social and political component. Their inspiration springs from their own lives, but also political turmoil that surrounds us all.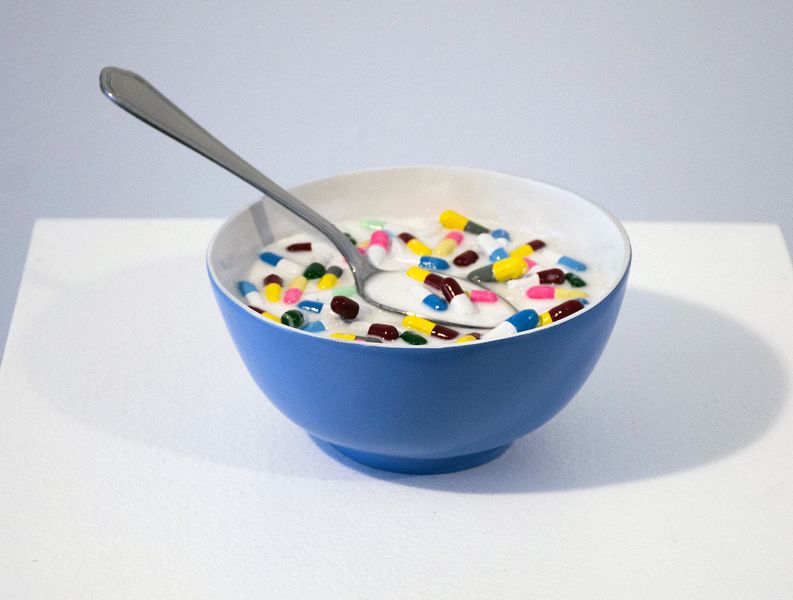 Beejoir Art Practice
An extremely multi-faceted artist working with installation, sculpture, painting, spray painting and drawing, Beejoir explores modern society, conveying the way in which he observes the changing world around him and its future. His distinctive work references popular culture, the super-brand and current global issues. Exploring human traits such as greed and self-indulgence, the breakdown of community, but also the stark contrasts between the rich and poor, he creates irreverent work that is both provocative and powerful. The distinctive contrasting visual elements and saturated colors he uses make his work accessible and eye catching. He has successfully shown, curated and exhibited in over 70 solo and group shows across the world in some of the leading private galleries, institutions and auction houses.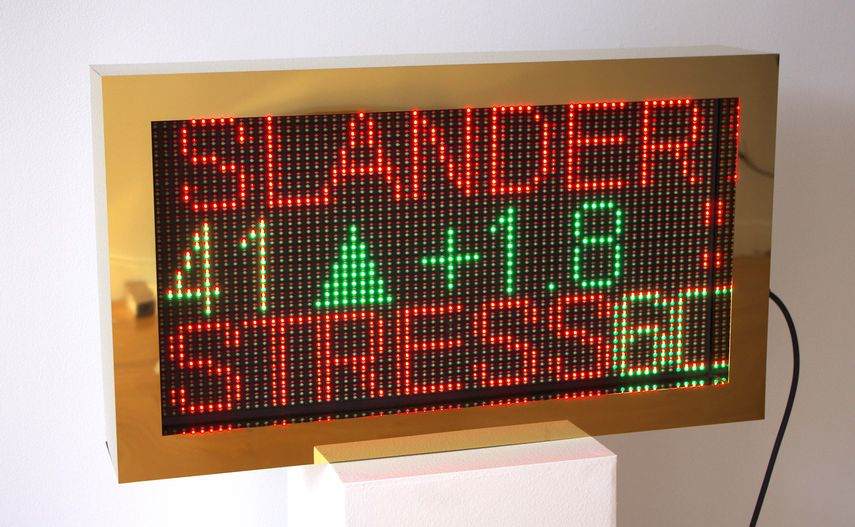 Mau Mau Art Practice
The work of Mau Mau can be seen all across the globe, including the UK, America, Jamaica, Thailand and Australia, on everything from shipwrecks and surfboards to billboards and city walls. He has also produced work for World Land Trust, Greenpeace, Surfers Against Sewage and the Glastonbury Festival, as well as for record companies such as Ninja Tunes and Lowlife Records. Known for work that serves as a strong political, environmental and cultural commentary, he has created a trademark character of a mischievous and fun loving Fox. Other common themes include pole-dancing female police officers and Little Red Riding Hoodie, both commentaries on surveillance culture.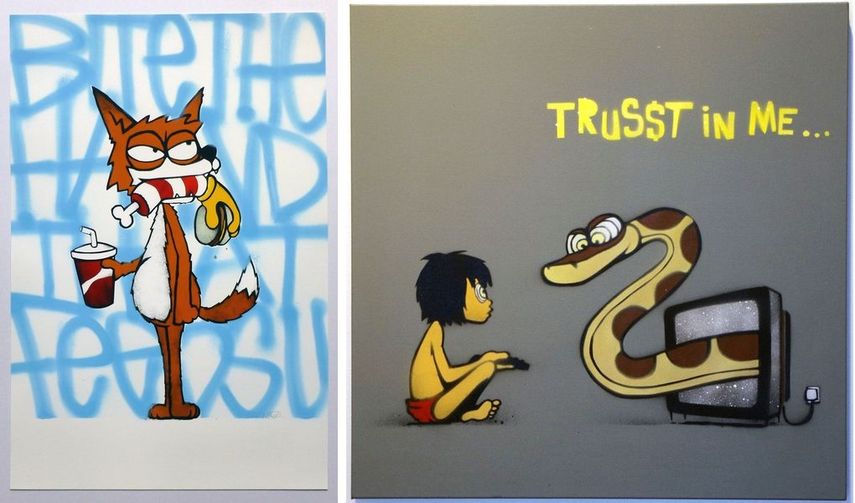 Beejoir and Mau Mau at Vertical Gallery
On view at Vertical Gallery in Chicago, the exhibition Foreign Policy features a broad spectrum of work on canvas, digital, bronze and oil. Besides their well-known classics, both artists are also exhibiting previously unseen works. Be sure to check out this fantastic exhibition, as it will be on view for only a few days more. The show lasts until July 29th, 2017.
Featured image: Mau Mau - Riot Pig; Left: Bite the hand that feed u Sculpture Right: - Bite; Bite the hand that feeds u (detail). All images courtesy of Vertical Gallery.