How does one best describe Belinda Fox's art? The symphony of layers in her paintings and drawings need to be understood as road maps, guidelines, and hot-spots of her own life. Exploring life, and fascinated by dualities, the reoccurring theme of imbalance is at the root of her new series and exhibition Still/Life at The Cat Street Gallery in Hong Kong. The fragility of us all in an increasingly unstable world, Fox presents to us calling us to reconcile with the world which will shift and turn and cast us all to our utmost limits.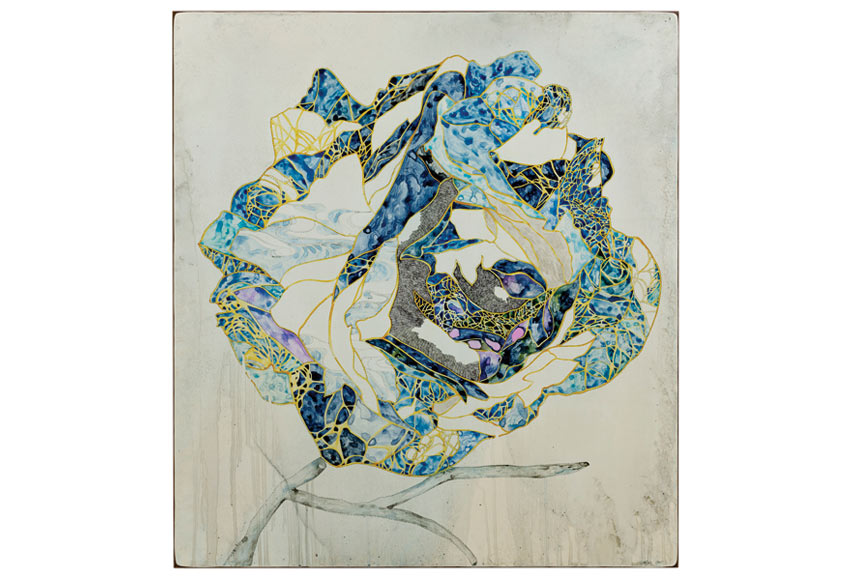 The In-Between
Belinda Fox's paintings and drawings examine one of the most painful dualities of the world. Focusing on the in-between state of hope and doubt, and examining life which is full of absurdity, the artist reveals the search for balance in the contemporary world. The delicate and beautifully rendered images also inhabit the world of in-between and stand at a crossroad of figuration and abstraction. As such, her work is documentation of all the conflicts but for the audience and the artist herself, offer a resting place, a moment of meditation and realization that there is still much beauty left in the world. From abstract decorative motifs to the world of animals, and human figures the disappearing and re-appearing images, the artist embeds in stillness and seductive quietness which entraps the audience and calls for deeper reflections of the world around us.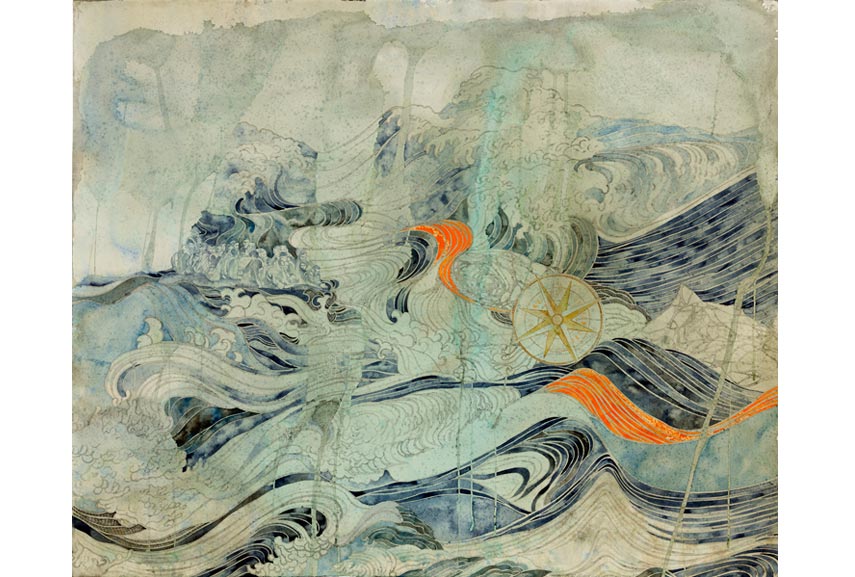 The Layers of Belinda Fox's Art
Due to the constant search for beauty and for a new layer in her own palimpsest, Fox travels and through photography documents her experiences. Filtering through these experiences and images, the shift from different subject matters and art disciplines is no surprise. So far, this multidiscipline artist has gained not only recognition for her drawings and paintings but also for her print production, receiving the Paul Guest Drawing Prize (nominated for a second time in 2016), the Burnie Print Prize and the Silk Cut award for lino- cuts and has been nominated for 30th Gold Coast International Ceramic Art Award for her collaboration piece with Neville French as well.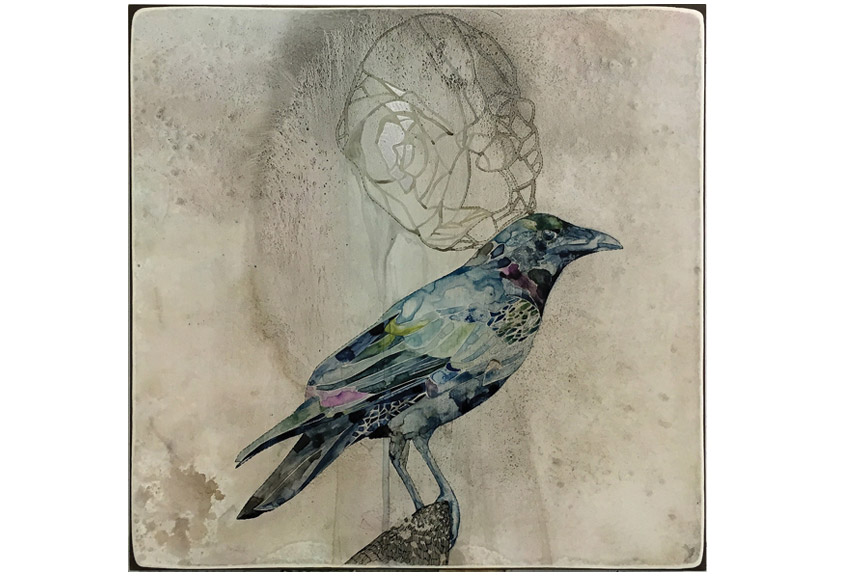 Belinda Fox at The Cat Street Gallery in Hong Kong
For her second solo exhibition at The Cat Street Gallery in Hong Kong, the Australian artist, Belinda Fox has created a new series of watercolor works. The Still/Life embodies images which examine the reoccurring theme of imbalance and also follow the trend of her delicate approach to the rendering of her subjects. The need to understand the world and the focus of dualities create a place that is full of hope. This offer of hope and knowledge that life can be beautiful regardless of all the 'messy stuff' is on view from 29th September 2016 until 12th October 2016.
All images courtesy of The Cat Street Gallery, Hong Kong. Featured image: Belinda Fox – My Heart is Burning, detail.