A long awaited UK solo show by Australian artist Ben Frost is coming soon to the No Walls Gallery. Fresh from sell-out shows this year in New York, Chicago and Los Angeles, Frost presents an exhibition of all-new painted packages for the first time in over 6 years in the UK. Titled "Supermarket Sweep" like the American series from the sixties, the show brings Frost's unique re-workings of the products we love and hate on our supermarket shelves. Last month, the artist presented a similar range of interventions of various packaging of candy and medicine supplies within his Know Your Product show at Soze Gallery in LA.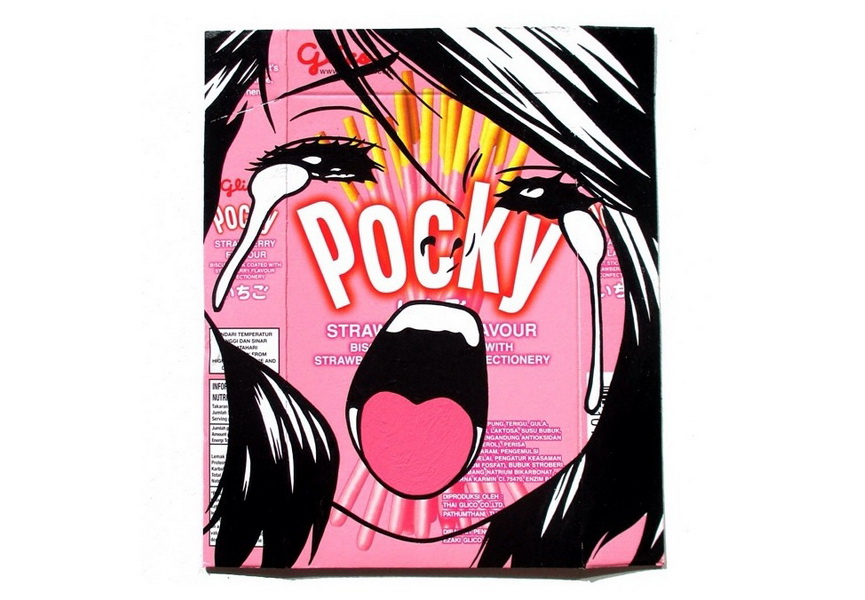 Fusing found imagery with the discarded packaging of our fast-food lifestyles, Ben Frost uses all the tricks and techniques of the advertising industry, but not in order to sell hamburgers. He uses the symbols and icons of the media moguls, re-calibrates them anew and turns them against the propaganda industry.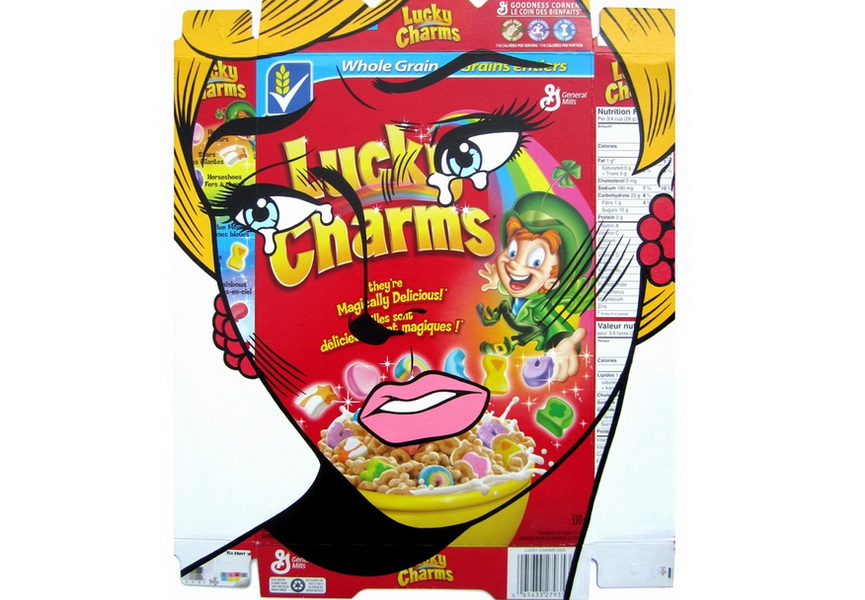 Parodies of Our Modern Life
Ben Frost is known for his kaleidoscopic Pop Art, a mixture of pop and street art expression. By subverting mainstream iconography from the worlds of advertising and entertainment and politics, he creates confronting and controversial visuals. Frost's new painted packages merges together pop and comic-strip imagery with the world of advertising.  On his "Valium Lover" pieces - acrylic intervention on pharmaceutical package - we cannot help but recognize a clever reference to Roy Lichtenstein's Crying Girl.