Canadian artist Sandra Chevrier is one of the fastest rising stars on the contemporary pop art scene. Since her debut with Reed Projects in 2013 Sandra Chevrier has gone on to the worldwide fame with sell out shows at home and abroad. Her artwork is now in the hands of collectors all over the globe. Sandra's internationally acclaimed "Les Cages" series is in constant demand.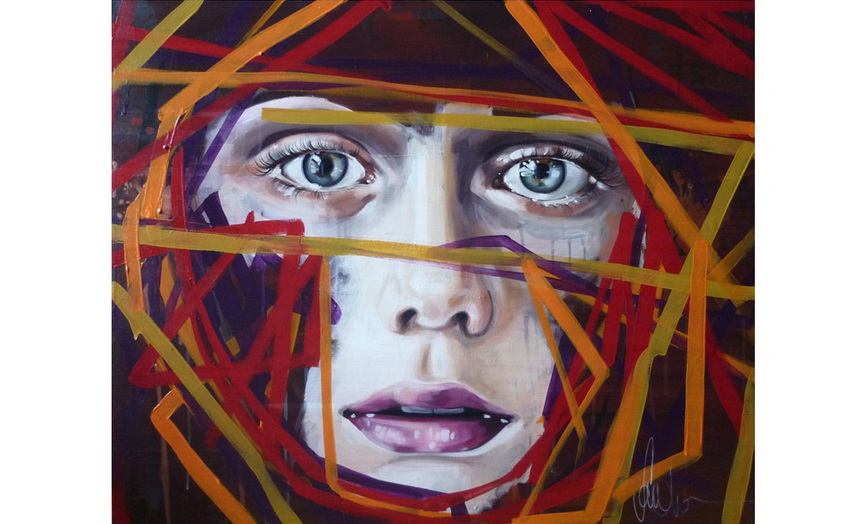 The "cages" series revolves around the social preconceptions of what a woman should or shouldn't be. Sandra's women, encased in the cages of brash imposing paint or comic books that mask their very person, are trying to find freedom from the prison of identity imposed by a limited society. Sandra uses collage or loose and heavy textures of paint that make the woman seem to be emerging from the surreal world within the canvas. Symbolically, the paintings signify the struggle that women go through with having false expectations of beauty and perfection.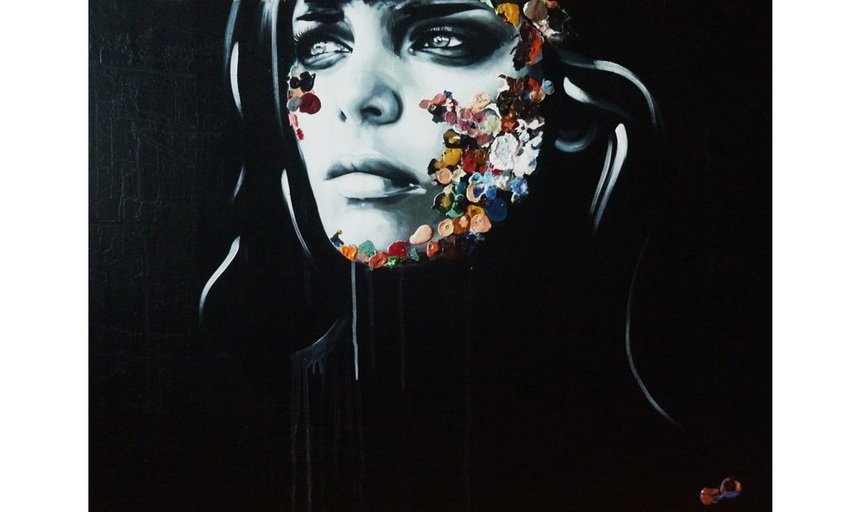 These days, the Reed Projects Gallery is in the final preparations for the exhibition of Sandra's new works. "Les Cages; Beneath the Skin" is a series of new paintings to be exhibited in the stunning purpose built contemporary art showroom Skur2 in Stavanger, Norway. In Sandra's own words: "With the series Les Cages I have worked to tell the story of women today and make evident the pressures of the societal demands and expectations laid on our shoulders - from the way we look to the manner in which we perform as human beings. With this new collection of work I look more towards the individual, the pressures that we each willfully pursue, the traps we lay upon ourselves in the belief in what ought and ought not be and our sincerest efforts to adapt therein… This body of work explores the existential prisons we build for ourselves, the interior struggle, the civil war within."
Sandra Chevrier explores a broad range of fluctuating emotional enigmas and concepts that have set the standard of our modern communication. She exposes the limitations within our world, our self-imposed expectations and the cages we have allowed to bar us from fullness of life's experience. "Les Cages; Beneath the Skin" show will run from September 4 – 27. The Skur2 showroom is directly on the quayside with stunning views across the Norwegian Fjords offering a unique location to view Sandra's new thought-provoking pieces. Last but not least, limited edition prints will be available on the opening night.