With the way technology is rapidly developing and breaking new grounds on a regular basis, now might be the right time for us to start thinking about the moment the machines will reach a point they become self-sufficient. What was once a fantasy product of the Sci-Fi industry is now probably an inevitable reality and how we will deal with the concept of independent machines is a central motif of an upcoming show at 30works. Titled as Beautiful New World, this exhibition will feature the works of Benjamin Burkard, a man that prepared a grim pictorial world filled with hybrids of humans, animals and mechanical elements. The show's title and, in part, the overall theme will pay homage to Aldous Huxley's world-famous dystopian novel Brave New World.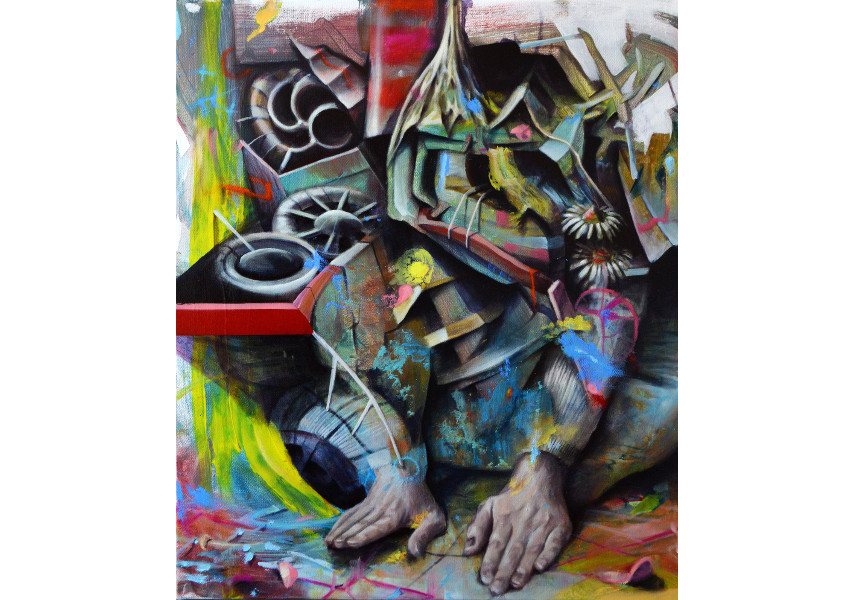 Beautiful New World
The 31-year-old Benjamin Burkard prepared a selection of paintings for Beautiful New World that present machines as the forerunners of the apocalypse. Their visuals are dominated by mechanical beings that occupy a vast majority of the canvas surface. Humans are also present within the artist's creations, but they are placed in the midst of a composition predominately controlled by the machines surrounding them. Yet, the mechanical creatures do not force their will in any way onto the humans despite their appearances definitely suggesting they are capable of such a feat - instead, they simply choose to coexist with the humans. This is the central motif of the show, as Benjamin Burkard has a vision of a world in which machines and humans are able to exist alongside each other, only not in a way we are currently used to.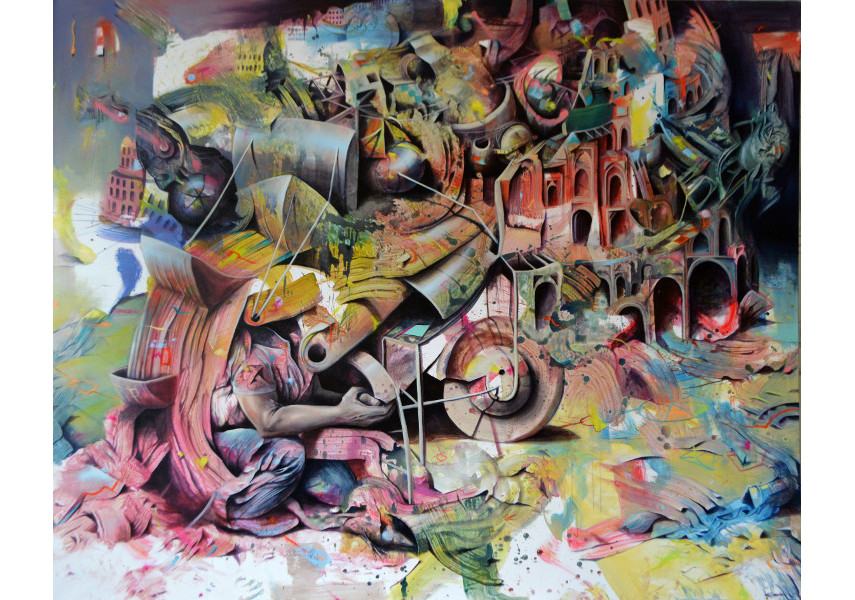 A (Somewhat) Grim Fate
In part inspired by the ideas of great scientists and thinkers like Carl Friedrich Gauss, Charles Darwin and Alan Turing, Benjamin Burkard also took into account his own education, acquired as he was striving to earn a degree in biology. This is the main reason why he is so fascinated with the process of fusion that passion underlines the entire Beautiful New World show. Intrigued by and familiar with the ways nature puts together forms of life, the artist wishes to predict where the evolution of humans will take us now that we may be in charge of its direction.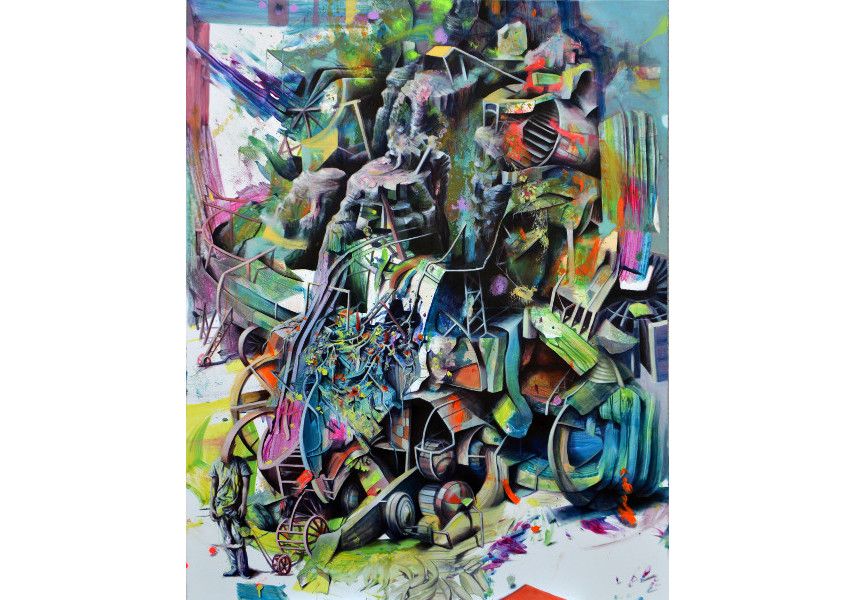 Benjamin Burkard Art Exhibition at 30works
Stylistically speaking, Benjamin Burkard did not introduce any new visual features to his work for this show as he stayed true to the usual characteristics he came to be known for in the past. Paintings carefully chosen for this show will be yet another demonstration of how this artist's works are able to exist in a perfect balance between figuration and abstraction. Beautiful New World will be presenting Burkard's hybrids of humans and machines at 30works Galerie in Cologne, Germany, between the 28th of October and the 18th of November, 2017.
Featured image: Benjamin Burkard – Geerdeter (Gemälde of Leinwand) (detail). All images courtesy of 30works Galerie.