For a long time, depictions of male desire were well hidden from the public eye due to the social unacceptance of homosexuality, something that was considered disturbing and was illegal. Nevertheless, in the United States during the 1950s there was an underground phenomenon of the physique magazines that looked like typical fitness editorials featuring muscular young men in athletic poses, yet they were intended for straight women and gay men.
These pioneering magazines paved the way for the post-Stonewall burst of pornography and empowered young artists to explore male desire. Almost forty years later, the photographer Benjamin Fredrickson produces erotic images featuring handsome young man that stand as an homage to the pioneering practices of George Platt Lynes during the 1920s and 1930s, Bob Mizer and The Athletic Model Guild through the 1950s, and Robert Mapplethorpe in the late 1970s and early 1980s.
Fredrickson's latest photographic series, including small-scale color and black and white photographs made with paper negatives and the traditional large-format analog film, are currently on display at Daniel Cooney Fine Art in New York. A great deal of these seductive photographs were produced in the basement of his studio with a specific light set up.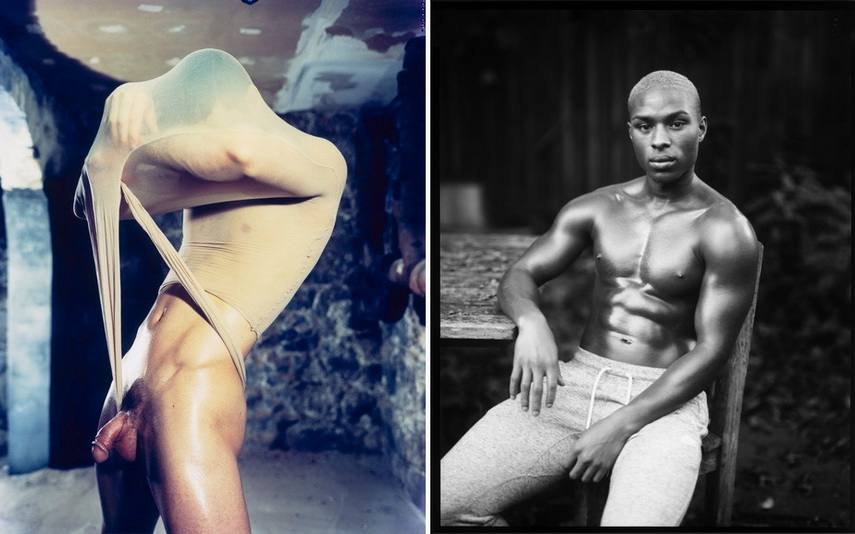 The Burgeoning Photographer
Benjamin Fredrickson initially studied at the Paris College of Art, and earned a BFA in photography at the Minneapolis College of Art and Design in 2003. Through his work, the photographer explores the domains of classical portraiture, as well as subcultural taboos.
His works were featured in several group exhibitions, numerous international photography zines, and websites, and were commissioned by influential publications such as Dazed & Confused, Maker Magazine, Metal Magazine, and BUTT. Fredrickson's first solo exhibition took place at Daniel Cooney Fine Art and was very well received.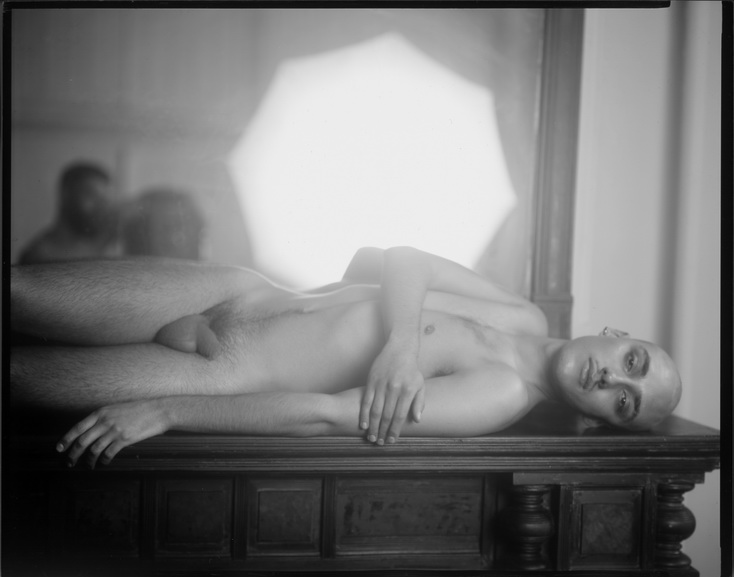 The New Works
With this exhibition, Fredrickson expands his vision of erotic imagery by blurring the line between vulgarity and nude portraiture.
The artist deliberately relates to the technological characteristics of 19th-century photographic portraiture in order to accentuate all the layers of desire from tenderness to fetishism. His position is intriguing since he acts both as an active observer who likes to indulge and the one in charge of the artistic quality of the shoot.
This tension is also projected onto the observer who is also invited to admire to or fantasies of the seductive bodies.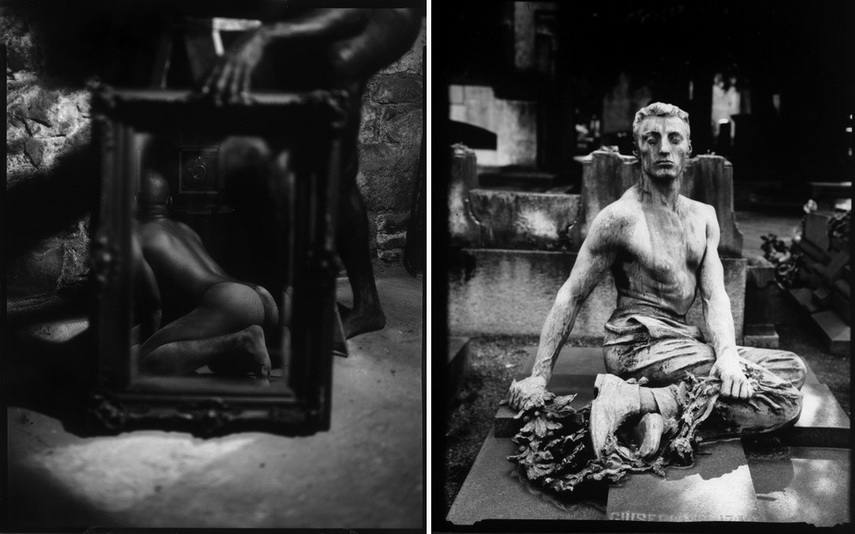 Benjamin Fredrickson at Daniel Cooney Fine Art
This particular exhibition doesn't just represent the continuation of Benjamin Fredrickson's practice; rather, it should be also perceived in a broader context of the Prep era (the anti-HIV medicine that keeps HIV negative people from becoming infected), and shows the photographer's apparent attempt to articulate the historical legacy of the queer community through photography.
Benjamin Fredrickson's solo show will be on view at Daniel Cooney Fine Art in New York City until December 20, 2019.
Featured image: Benjamin Fredrickson - Body Stocking, 2018. Gelatin silver print, 11 X 14". Edition of 3. Courtesy the artist and Daniel Cooney Fine Art.