For some artists placing an artwork on gallery walls is enough to constitute an exhibition, but for Benjamin Murphy a showcase must contain a wider all-encompassing experience that's gratifying for all the senses. That's why this prominent tape artist decided to completely transform the space of Beers London for Gilded Chaos, his first solo show at the gallery. At the upcoming exhibition, Benjamin Murphy will display a series of artworks made with a skillful application of black electrical tape on the white background or windowpanes. The exhibition contains an array of still life drawings and female characters portrayed as beings of beauty, chaos and pain.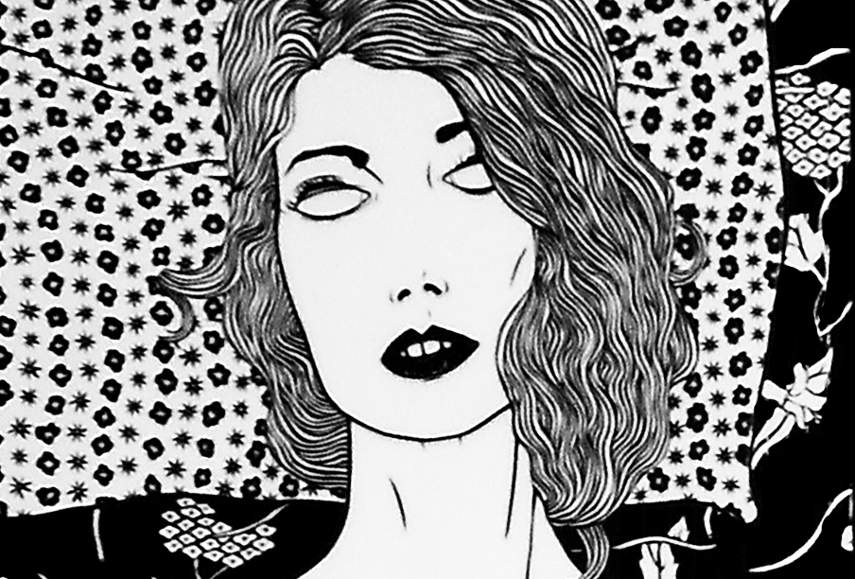 Intricate Tape Drawings by Benjamin Murphy
London-based artist Benjamin Murphy is known for creating graphic installations that are produced almost completely out of ordinary black electrical tape. His works draw influences from sources as diverse as Romantic literature, the works by German expressionists and the history of vanitas in art. The artist's unique technique of drawing with tape, enabled him to produce pure, yet striking imagery that conveys strong emotions that the audience can easily relate to. Numerous narratives unveil as the artist creates his tape art drawings out of numerous straight black lines. Depictions of obscenity, banality, grace and despair are recurrent topics both in his indoor and outdoor artworks.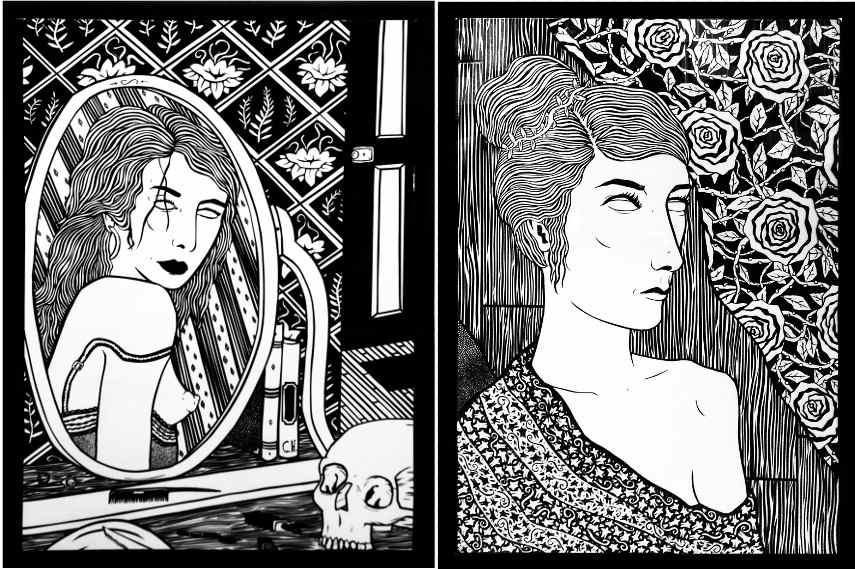 Gilded Chaos Exhibition in London
At the upcoming Gilded Chaos exhibition, Benjamin Murphy will present his most comprehensive and highly detailed works to date. The large scale installation, spanning across the gallery space and two dimensional black tape drawings carry an array of emotions ranging from serenity and nostalgia to sadness and fear. The artworks are inspired by poetry and classic literature and contain a notion of mystery that allows viewers to insert their own intentions and interpretations into them. The main subjects, sometimes seductive and calm other times exhausted and scared are set against the complex background filled with roses, lives, dots and lines that portray the artist's vision of chaos.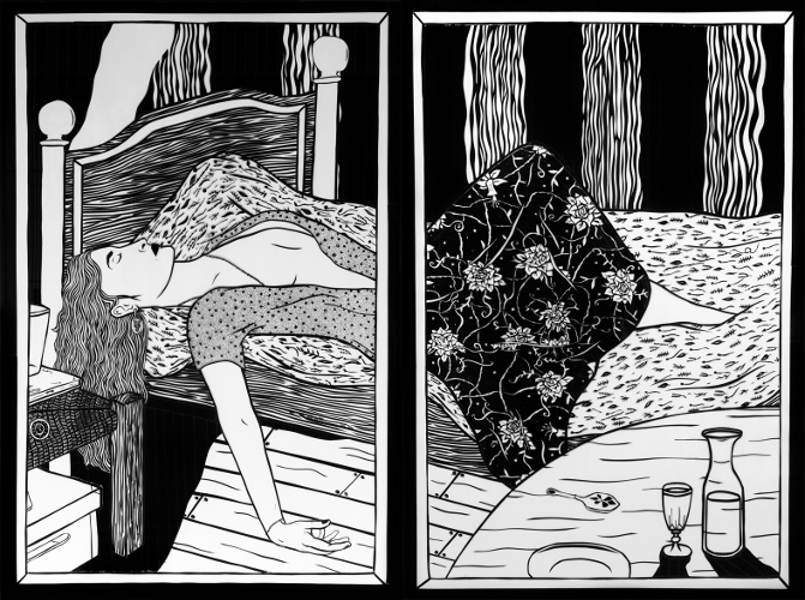 Complete Sensory Experience at Beers Gallery
Benjamin Murphy will spend two weeks before the opening of the show trying to adapt and transform gallery space in a way that corresponds with the artist's remarkable artworks. This transformation will enable the Beers gallery visitors to enjoy in an complete and immersive sensory experience. Gilded Chaos exhibition of black tape artworks by Benjamin Murphy will be on display at Beers gallery in London from January 15th, till February 13th, 2016.
Featured image : Left : Benjamin Murphy - Prescription Pills, 2015 / Right : Benjamin Murphy - Outlier, detail, 2015 ; All images courtesy of Beers gallery