That Berlin has a unique artistic scene is a long-established fact - an impressive number of renowned contemporary art galleries and artists has put the German capital on the map of the most important artistic hubs in the world. To contribute even further to this atmosphere, there will be the 12th edition of Gallery Weekend Berlin, an event that has become an inevitable item in any collector's or art enthusiast's calendar. In 2016, we can expect as many as 54 Berlin art spaces, which will exhibit the works by both established and emerging creatives from Germany and around the globe. For three days straight, the visitors can enjoy the very best of exhibitions and social events, spread across the city.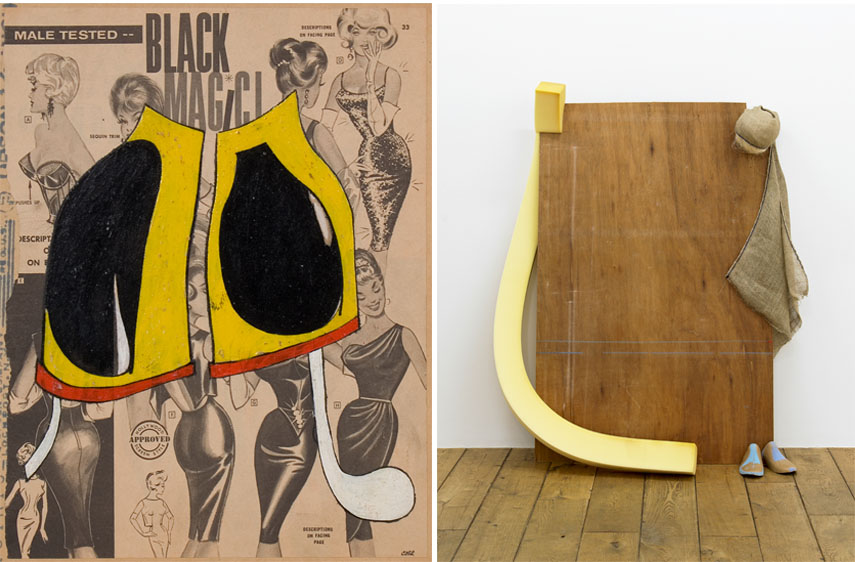 The Participants
A truly impressive line-up of spaces and individuals taking part in this year's Gallery Weekend Berlin. The city's most renowned art spaces will be showing some of their very best, and among them there will be lots of your favourites. Blain | Southern will exhibit the works of British artist Harland Miller, Galerie Buchholz will present Wolfgang Tillmans, creatives like Gert & Uwe Tobias and Christian Rosa will be on view at Contemporary Fine Arts, Delmes & Zander will host Horst Ademeit, while Mike Bouchet is at Peres Projects. That's not it when it comes to familiar names: the works of Oscar Murillo and Stephen G. Rhodes can be found at Galerie Isabella Bortolozzi, and Daniel Buren will be hosted by Buchmann Galerie and Thomas Schulte, Carlier | Gebauer will present Mark Wallinger and Iman Issa, and Tomás Saraceno is on display at Esther Schipper.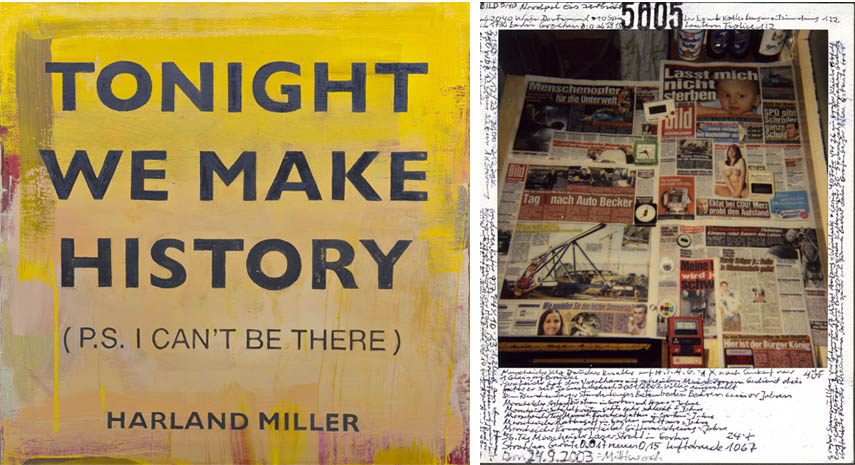 Berlin Art Weekend 2016 - Practical Information
Gallery Weekend Berlin will take place from April 29th through May 1st, 2016. Opening hours of the exhibitors will be from 6 pm to 9pm on April 29th, and from 11am to 7pm on April 30th and May 1st. Scroll down for a complete list of exhibitors. For more information, visit the official website. After this, art lovers should save a spot for Art Berlin Contemporary, taking place from September 15 - 18, 2016.
List of Exhibitors, Berlin Art Weekend 2016
Featured images in slider: Johann König | Katharina Grosse | Opening 2015 Photo- Marco Funke; Galerie NEU | Klara Lidén | Opening 2015 Photo- Marco Funke; Sprüth Magers | Cyprien Gaillard | Opening 2015 Photo- Marco Funke. Cyprien Gaillard – VG Bildkunst; Oscar Murillo. Photograph: Stephen G. Rhodes, Courtesy the artist, Galerie Isabella Bortolozzi Berlin; Daniel Buren- Photo-Souvenir: Peinture acrylique blanche sur tissu rayé blanc et noir, 1966. Courtesy Buchmann Galerie Berlin, Foto: Michael Schultze; Tomás Saraceno - Solitary semi-social mapping of SXDF- NB1006-2 by one Nephila clavipes – one week, one Tegenaria domestica – eight weeks and a pair of Cyrtophora citricola – one week, 2015. Courtesy: the artist and Esther Schipper, Berlin Photo: © Studio Saraceno. All images courtesy of Berlin Art Weekend.