Urban contemporary art by 80 Berlin artists will soon be presented as a part of the exhibition format What The Weekend Is Gallery, during the Gallery Weekend 2017, curated by the Berlin-based art association The Art Union. This exhibition format started already in 2016 and this is the second time it will take place, making its name a humorous reference to the Gallery Weekend in Berlin. This time, 80 young artists will have a chance to showcase their latest works in a 600sqm underground space. The genre urban contemporary art tries to be a uniting curatorial point for all the works, as a collective term for graffiti art, street art and urban interventions.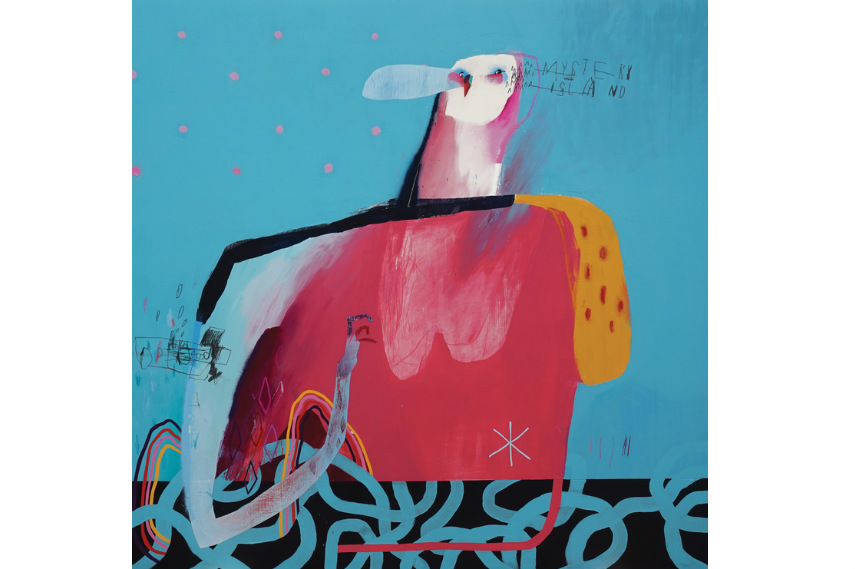 Objectives of the Exhibition
The main focus will be on providing a platform for the urban contemporary art genre to be presented within a gallery space because it often gets perceived only as a touristic attraction in the public space of Berlin. The exhibition will also try to share the enormous diversity of the genre, at the same time building a bridge between the artists, art lovers and the industry. The curation of the exhibition aimed to connect artists who live and work in Berlin, shaping its image, coequally presenting emerging and established artists, having an above average number of female positions and paying attention to a broad cultural diversity. The majority of artists are born after 1980, thus presenting a young and fresh perspective.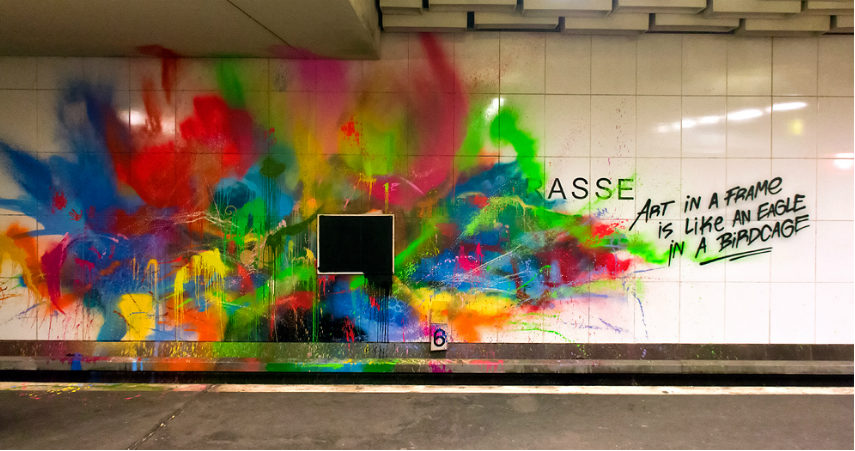 An Underground Venue
Connecting artists such as Daan Botlek, Dave the Chimp, ZEBU, Vermibus, Tika and Paul Waak, the Alte Münze space becomes both a historical mint where the coins of GDR Mark and Euro coins were produced, but also presents a look into the future because it the vaults in the basement will be transformed into a gallery, for the occasion of this group exhibition. Also, the place of the venue is symbolic, since urban art initially emerged as an underground movement, and will now be showcased in 600m2 basement. The aim of The Art Union is to bring the diversity of this style together and present it in the center of Berlin, surrounded by established art institutions, and relocate the genre from the backstage of the city into its prime light.
Participating Artists
Full list of participating artists includes 44 Flavours, Alaniz, ALIAS, Andrea Wan, Anna Taut, Anton Unai, Base 23, Bene Rohlmann, Bert van Wijk, Billy Björn Bär, Boje Arndt Kiesiel, BRUCE, Christian Rothenhagen, Christoph Rode, Christopher Kieling, Daan Botlek, Danilo Schaffer, Danny Gretscher, Dave the Chimp, David Walker, Diskorobot, Duncan Passmore, DXTR, EMESS, Falk Land, Ghizlane Agzenai, Gogoplata, Helen Bur, IGIT, Innerfields, Jake Blaschka, James Reka, JAW, Jim Avignon, Johannes Mundinger, Julia Benz, Karl Addison, Kenan, Kera, Kevin Lüdicke, Kid Cash, LOFK, Look, Ludwig Schult, Mario Mankey, Markus Butkereit, Matias Santa Maria, Memo Vithana, Merny Wernz, MINA, MKMX, Moritz Neuhoff, Nick Flatt, Nils Leimkühler, Otto Baum, Pablo Benzo, Paul Waak, Plus Minus 3, Quintessenz, Rallitox, Rocco and his Brothers, ROZER Rylsee, Sonice Development, Sokar Uno, Spray Jeffer, Tamim Sibai, Tavar Zawacki (ABOVE), Thomas Marecki, TIKA, Maja Hürst, TWOONE, Various & Gould, Vermibus, Vesuv, Vidam, Viktor Treshkow, Wasp Elder, WESR, XOOOOX and ZEBU.
What The Weekend Is Gallery - Berlin Artists on View
80 Berlin Artists in at The Art Union during Berlin's Gallery Weekend
The Art Union continues working completely independently from any political influences and is run by volunteers, who constantly put great emphasis on artistic freedom. This unique exhibition which allows us to feel the freshness and vividness of the young Berlin art scene will be open from April 23rd through May 1st, 2017 at Alte Münze. The opening night will happen on April 22nd, from 19h till 23h, and the finissage is planned for April 30th, from 18h till 22h.
Featured images: Jake Blschka, Anna Taut, Bjorn Hejn, Cristoph Rode, Left: ALIAS / Right: Andrea Wan, Left: Anton Unai / Right: Billy, Left: Bert van Wijk / Right: BASE 23, Left: Boje Arndt Kiesiel / Right: Gogoplata, Left: BRUCE / Right: Daan Botlek, Left: Christian Rothenhagen /  Right: Diskorobot, Left: Christopher Kieling / Right: James Reka, Left: Innerfields / Right: Emess, Left: ZABU / Right: TWOONE, TIKA aka Maja Hurst. All images courtesy of Weekend Gallery.