The 13th Berliner Liste, also known as the largest art fair in Berlin, will be held from September 15th to 18th in the historical venue of famous Kraftwerk building. For over decade, the Berliner Liste's main mission has been showcasing affordable contemporary artworks and uniting galleries and creators, so they can share their visions and initiate collaborations. This year, the biggest art fair in Germany will host 112 exhibitors from 25 countries. The visitors will have an opportunity to enjoy innovative artworks not available in traditional galleries and museums, while the exhibiting artists will be able to enjoy the exciting atmosphere and make connections with other galleries as well as art dealers. The city of Berlin itself already has an enviable reputation of Europe's most active artistic haven which attracts many aspiring painters, illustrators, muralists, sculptors and photographers. The Berliner Liste was established in order to help both local and international individuals promote their pieces while staying budget-friendly to visitors and collectors. Over the years the fair has evolved and nowadays it is proud to host most versatile artworks, ranging from small-scale pieces to murals and even performances.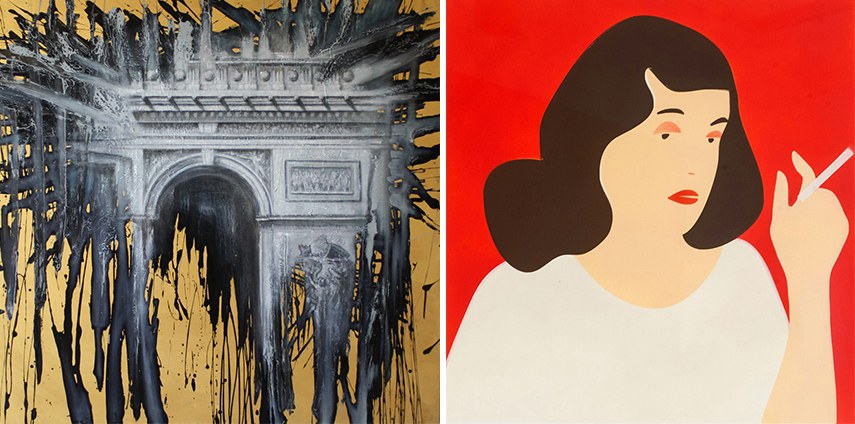 Participating Galleries and Artists
The Kraftwerk venue, the large industrial location which occupies more than 4000 sqm, is spacious enough to host numerous international and local galleries, solo artists, and groups projects. The entire venue is divided into four sections – Gallery, Artist, Photography and Urban Section, each of them having different programs and highlights. First two sections have the longest tradition and they have been developing ever since the foundation of Berliner Liste 13 years ago. This time, some of the most prominent participating institutions from Germany will be Artfein , Die Schröder-Galerie, German Pop Art Galerie, Pine Wood Fine Art and Mario Bermel & 24 Beaubourg, along with individuals such as sculptor Edvardas Racevicius, photographer Petula Girndt and Kaja El Attar, who creates imaginative abstract drawings. This section, which is the newest addition to the Berliner Liste, will be an important part of the upcoming show in September because it seeks to promote an open-minded philosophy of art, where elitism and rigidness cease to exist. This section will be curated by Guillaume Trotin, who wants to bring graffiti and street art from busy areas into the spacious venue of the Berliner Liste. When it comes to the Photography Section, it is also a relatively novel part of the fair, established four years ago as an international platform for innovative, non-traditional photographers. An author, lecturer, and photographer himself, Stefan Maria Rother will curate the selection of artworks, focusing on the most talented artists specializing in photography.
List of Exhibitors
International Artists – Highlights of the Fair
Almost half of all the exhibitors at the Berliner Liste 2016 will be coming from abroad, such as the Kalashnikovv from South Africa, the Australian artist Martin George and South Korea's Art&Space 312. A special highlight of this year's program will be unique sculptures made from recycled steel cables by a Taiwanese artist Kang Mu-Xian. Furthermore, the Japanese Young Artist Group aka JYAG exhibition, curated by artist Rin Terada, will feature the works of 113 contemporary Japanese creators who combine traditional painting techniques and materials such as hand-made paper and mineral colors with modern Manga-style pop art, minimalism and digital pieces. The winner of the Terade Prize, worth 8500€, will be selected by the Berliner Liste curators and announced on September 16th at 6 pm.
Location of Berliner Liste 2016
Berliner Liste 2016 – Practical Information
The opening night kicks off at 6pm on Wednesday, September 14th, with a big party in Tresor scheduled at 10 pm. The fair will be open to the public from September 15th to 18th, 2016 while the press conference will take place on Wednesday, September 14th at 1 pm. A day ticket can be purchased at the entrance for 13 € and concessions for 9 €, both including brochures.
This year, the Berliner Liste is also delighted to announce a partnership with Absolut Vodka. The iconic bottles belonging to this particular brand have inspired many legendary creators such as Keith Haring and Andy Warhol. The Absolut Art Bar will be a unique refreshment corner at this year's fair, designed by a Clemens Behr.
For more information about this great event to be held in September 2016, please visit the official website.
Featured images in slider: Berliner Liste 2013, Main Hall; Opening Berliner Liste 2012; Impressions Berliner Liste 2012 © Uwe Steinert; Andrey Kezzyn – Salomé – Courtesy the artist; Anook Cléonne – Untitled – Courtesy of Pinewood Fine Art; Petula Girndt –Untitled – Courtesy of the artist; Jan Künzler – Landscape 100 – Courtesy of the artist