A successful magazine had to have a distinctive, individual look to separate itself from its competition. One way to accomplish this is to recruit an outstanding cover artist, issue after issue.Richard F. Bernstein was one of those. He made Andy Warhol's Interview Magazine what it was with his covers. For 15 years, beginning in 1972, Bernstein's colorful portraits of celebrities helped set Interview's glamorous pop tone. This summer, the public has the pleasure to see this wonderful collection of works by Richard Bernstein at the Fashion Illustration Gallery Summer Show opening on August 7.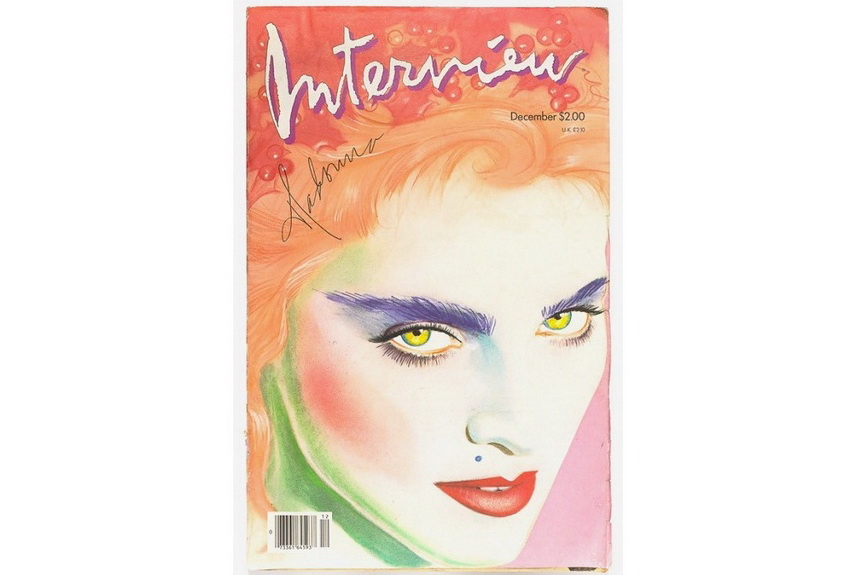 Bernstein Look
At Interview Magazine Bernstein has created a distinctive style that is instantly recognizable as the "Bernstein Look". His signature portraits that graced the monthly covers of Warhol's magazine exemplify the Pop genre. It is estimated that Bernstein made 120 actual portrait painting covers for Interview. He also made cover art for Time magazine and work for albums by the singer Grace Jones; stamp designs for the United Nations; and a portrait of Robert F. Kennedy for the Kennedy Library.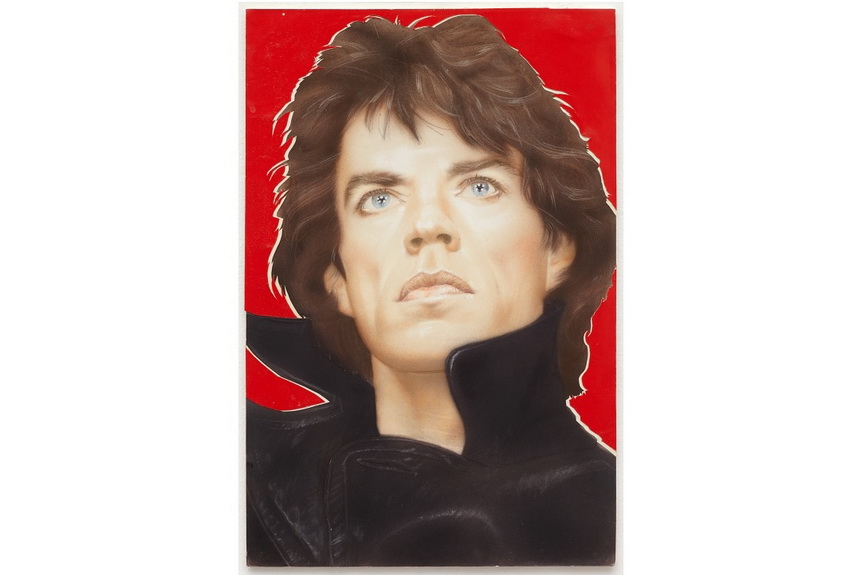 Mich Jagger or Sylvester Stallone never looked so good. Bernstein made the up-and-coming celebrities of the 70s and 80s look sexy, glamorous and forever young. "He puts wit into the beauties, fantasy into the rich, depth into the glamorous and adds instant patina to newcomers", wrote Paloma Picasso in her introduction to ''Megastar Richard Bernstein'' a 1984 collection of Interview covers. With his use of photographs heavily retouched with paint, pencil, and pastel, Bernstein monumentalized his subjects. His classically idealized portraits, with their roots in Renaissance portraiture, have a distinct three-dimensional quality because of his use of cutouts, which he called his stencils. His portraits are airbrushed painted and chalked-over photo portraits by photographers such as Albert Watson and Herb Ritts.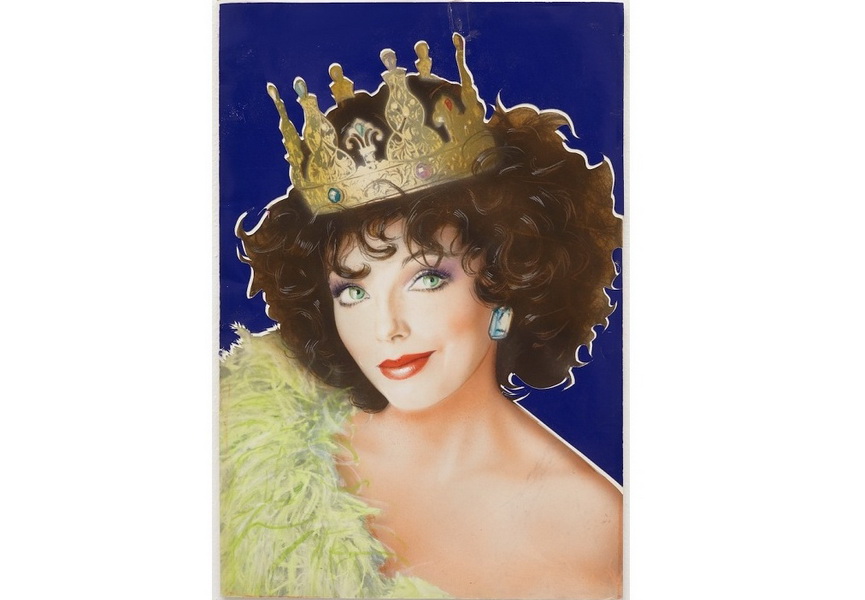 The Great Pop Artist Manqué of His Day
Bernstein's work was often mistaken for Warhol's and this was aggravated by the fact that Warhol often signed the covers of Interview for his fans. Although Warhol is quoted as saying, "Sometimes people think I do the cover of Interview. Well, I don't, I haven't the time. But Richard Bernstein's faces are wonderful. They're so colorful and he makes everyone look so famous", the covers were designed in such a way that people would think that Warhol had made them. What appears to be Andy's signature was sometimes printed above the cursive masthead which Bernstein designed and Warhol would autograph the covers of fans' copies, never disabusing them of the notion he had done the covers himself but Bernstein never signed a cover and Warhol never made one himself.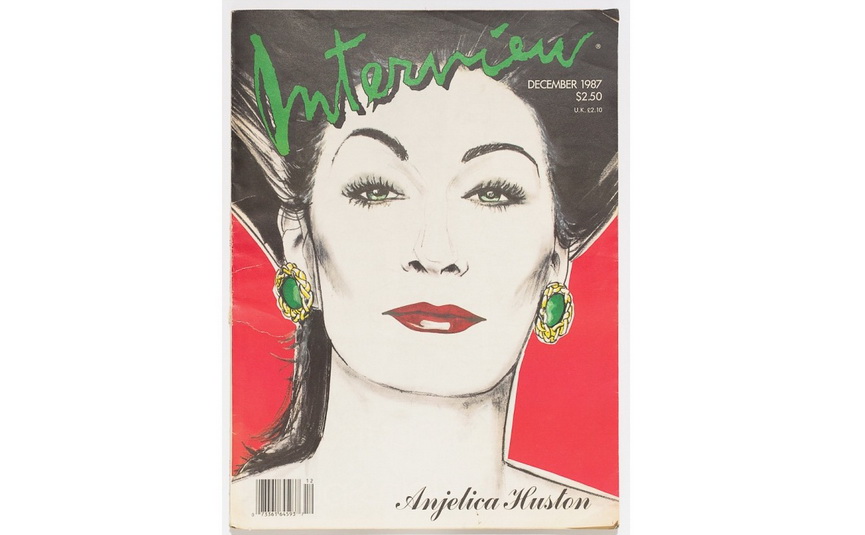 According to people who knew him, Bernstein has never lived out his full potential nor received the full recognition for his contribution to the art world. Described as the great pop artist manqué of his day Bernstein's career was beset by a growing drug dependency and never really got off the ground. "He never got the representation or put himself out there enough to earn the kind of reputation that other contemporaries of his did. I still think it's a great shame," said Steve Newman, director of still photography at 20th Century Fox studios.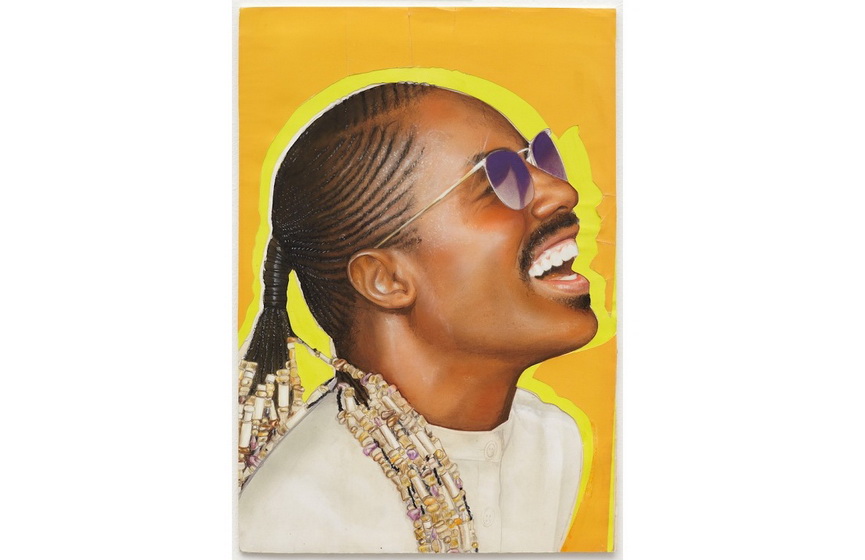 Bernstein made everyone look like a star, but he himself was never ambitious enough to become one. He lived his life as a bohemian, something you do not see much anymore. This summer, the FIG brings Bernstein's brilliant examples of such portraits of Aretha Franklin, Mick Jagger and Stevie Wonder. An exhibition not to be missed! The FIG Summer Show 2014 also presents the opportunity for FIG fans to see paintings, drawings and prints by FIG artists and for the first time works by artists Peter Turner and Clym Evernden who are new to the gallery.
About FIG
Fashion Illustration Gallery was founded in 2007 in order to promote and sell original art works and prints made by artists who have worked as fashion illustrators. FIG represents many of the most important fashion illustrators working today including, Francois Berthoud, Jean-Philippe Delhomme, David Downton, Richard Gray, Tanya Ling, Jason Brooks, Gladys Perint Palmer and Marko Matysik. In 2011 the online FIG Shop was created in order to ease the process of purchasing FIG Prints from the gallery and to introduce to the FIG audience rare magazines and books that feature fashion illustration.