Underdogs gallery in Lisbon is proud to present new body of work by the artistic duo Pedro Ferreira and Rita João. The Portuguese artists are working together under the name Pedrita studio and their Best Guess for this Image exhibition presents large mosaics portraits of Rita's and Pedro's lookalikes descovered by Google. Exhibition at Underdogs gallery considers the question of identity, self-portraying and self-representation that is often distorted in the virtual world but it also refers to materialism of the modern world conjured with the reuse of damaged and only damaged industrial tiles.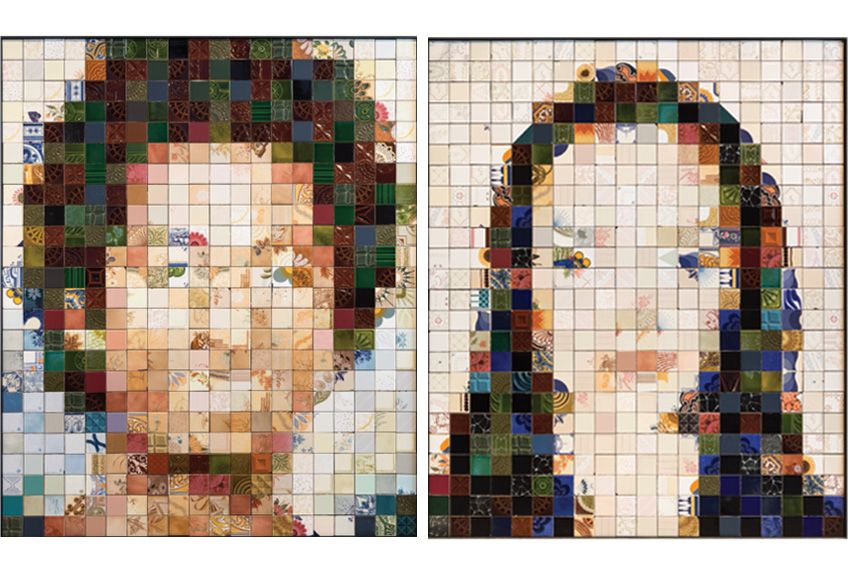 Pedrita Studio's Reproductions of Self
The Best guess for this Image exhibition consists of ten reproductions of digital photographs created with industrial tiles. Both artists have Googled their pictures and related images discovered by the search engine were chosen to be recreated. Carefully selected and skillfully shaped industrial tiles are then aligned into a mosaic to create the images of people resembling the artists. Artists have chosen different portraits that represent interesting and sometimes absurd alternatives to themselves and reproduced them in pairs. There are five Ritas and five Pedros in the Best Guess for this Image artworks but there is no real Rita and Pedro in any one of them.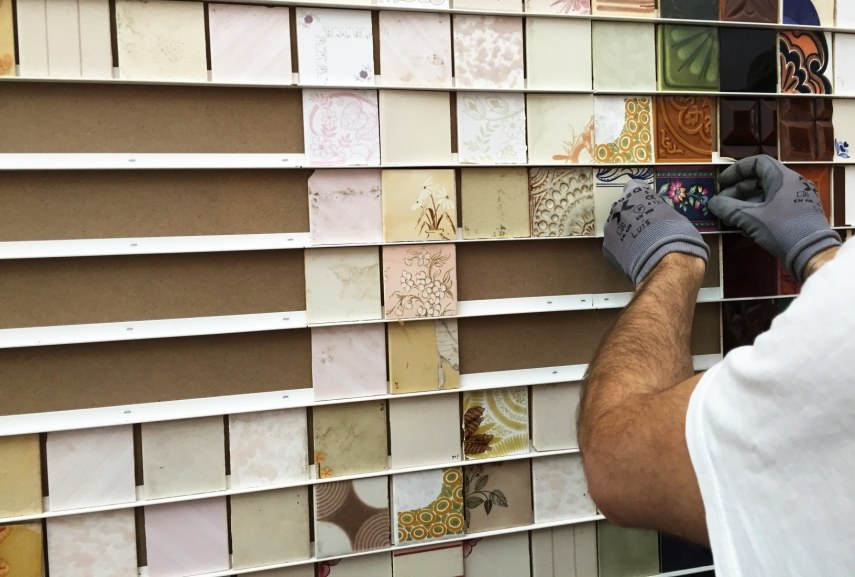 The Inability to Find the Perfect Match in Best Guess for this Image
The inability of finding the perfect match even in such a vast universe like the Internet underlines the importance of individuality by confronting it with the likeliness of others. The exhibition deals with one's identity and analyzes the difference between how we see ourselves and how we may appear to others. Distortion of form, color and subject's faces is striking and the artworks are unclear and pixelated since the analog reproductions mimic their digital source. Pedrita studio opposes the rules of portraying and follows the principle of photographic grain. In the series of Ritas and Pedros the duo is exploring the possible degree of abstraction that can be inserted into the image before it becomes unrecognizable.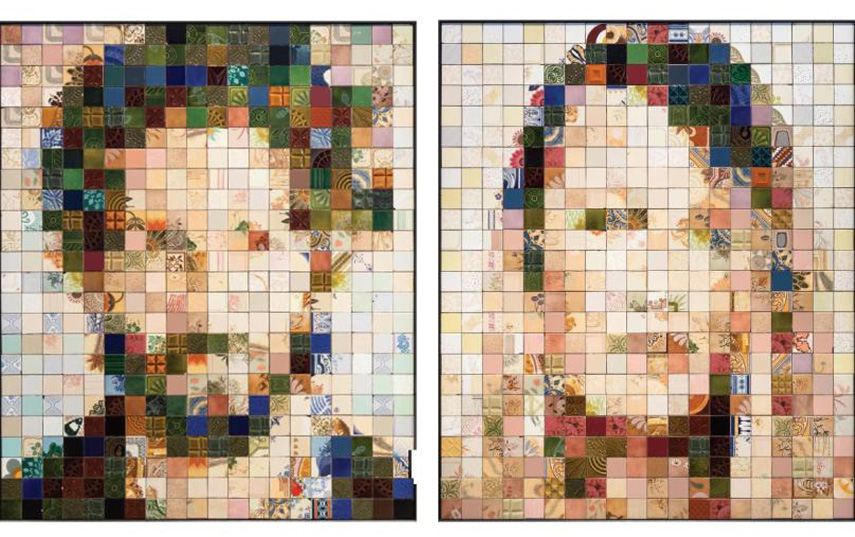 Best Guess for this Image Exhibition at Underdogs Gallery
The Best Guess for this Image exhibition opened on May 29th at Underdogs gallery in Lisbon and will run till June 11th, 2015. This will be the first exhibition for Pedro Ferreira and Rita João at the Underdogs gallery and will mark a decade of the studio's existence. Pedrita studio was created in 2005. with the purpose of interpreting the materialistic culture in a clear and powerful artistic manner. Best Guess for this Image exhibition will be followed by the release of special edition and creation of a large tile mural in Lisbon.
Your Best Guess for Art is My Widewalls, so sign up immediately.
Featured images : Best Guess for this Image Exibition's Artworks and Pedrita Studio's Atelier
Images courtesy of Underdogs gallery.