As you'll remember, a few days ago we brought you the best murals in progress, painted by eleven internationally renowned street artists for the No Limit Boras festival in Sweden. Now, we have the pleasure of sharing the finished pieces, through the photographs of Henrik Haven, our friend and contributor from Denmark. The event was held from September 3rd through 6th in the small Swedish town of Borås, although the artists started painting on August 23rd already. The event had its debut edition in 2014 and hopes to remain a recurring event in the upcoming years.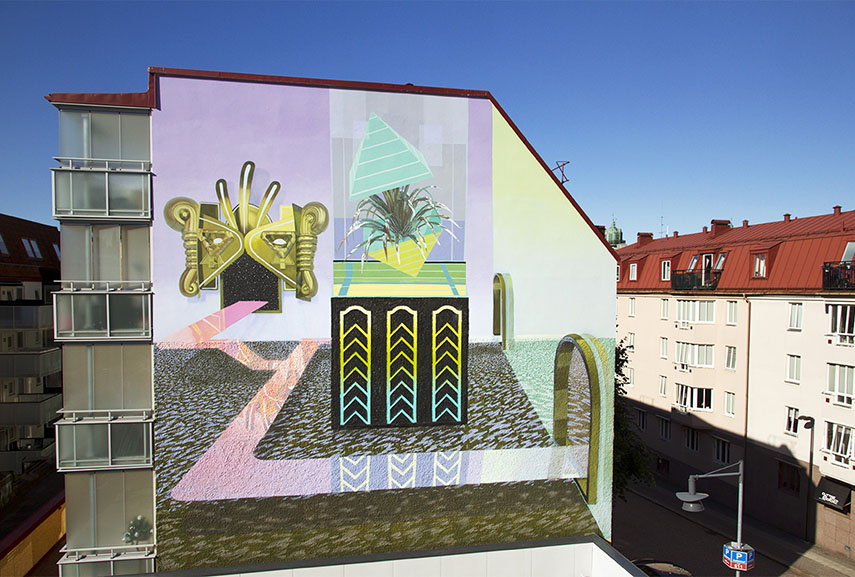 No Limit Boras - Best Murals in Pictures
Curated by Shai Dahan, No Limit Borås came to present the works of Laurence Vallières, DALeast, Logan Hicks, David Zinn, Inti, Curiot, Dulk, Pichi & Avo, Robert Proch, Joe Iurato and Tristan Eaton, who have managed to cover the grey town walls with some amazing art. Each in their own signature fashion, these talented creatives spent a few days there painting, and their process was documented by Henrik Haven, although some of the images were taken by the artists themselves. At the event, there were also small wooden figurines, stencil art and chalk paint, created alongside the stunning large-scale works.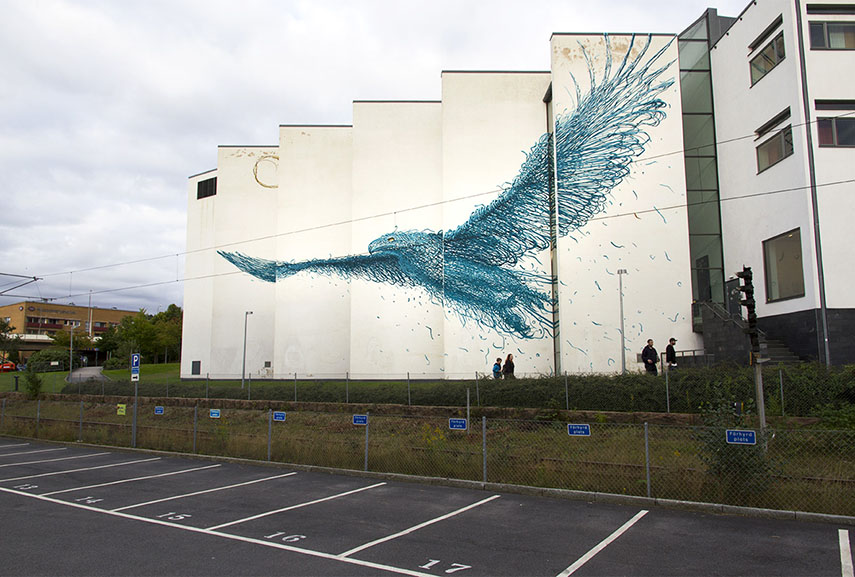 International Street Art in Sweden
A rather impressive line-up of world-recognized names came to paint in Sweden. First we got Laurence Vallières, a talented artist from Canada known for her sculptures of animals made out of cardboard. For this year's edition, she created a beautiful monkey piece. Next, there were DALeast and Logan Hicks - the Chinese artist gave life to a giant bird made of his trademark lining and spreading on an entire facade of a building, while the American artist introduced us to yet another one of his remarkable city landscapes by night. Illustrator David Zinn made a series of small animal pieces across the town's streets and walls, much like his colleague Joe Iurato, and Chilean urban artist Inti contributed a large, beautiful mural of a boy with flowers. The abstract, fluorescent piece found on one of the buildings is courtesy of Mexican artist Curiot, Spaniard Dulk also created a fun, colourful and cartoonish mural himself, his fellow countrymen Pichi & Avo finished their amazing graffiti-based mural of a mother with two children, the 3D piece is the work of Polish painter Robert Proch, and finally, there's Tristan Eaton's comic-based, cut-out piece.
Scroll down to check out all the pictures of the best works from No Limit Borås !
For more street art, sign up for My Widewalls!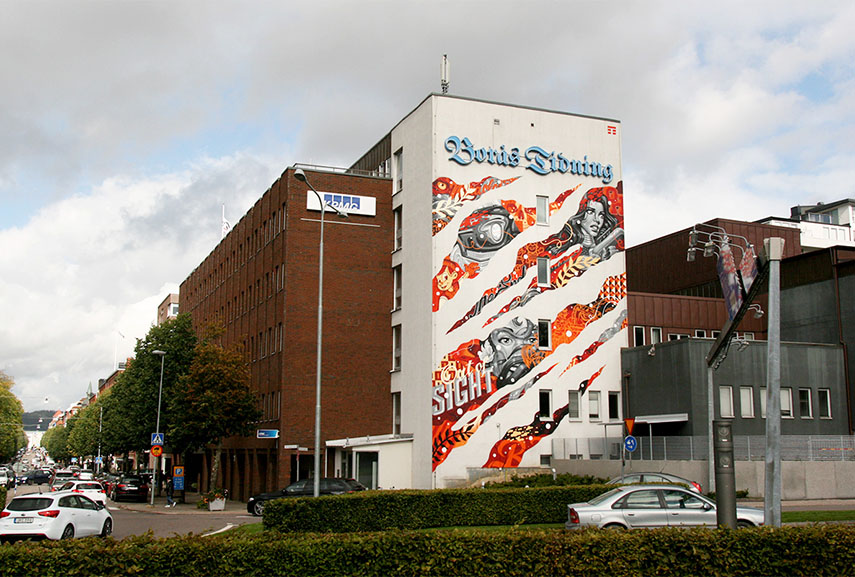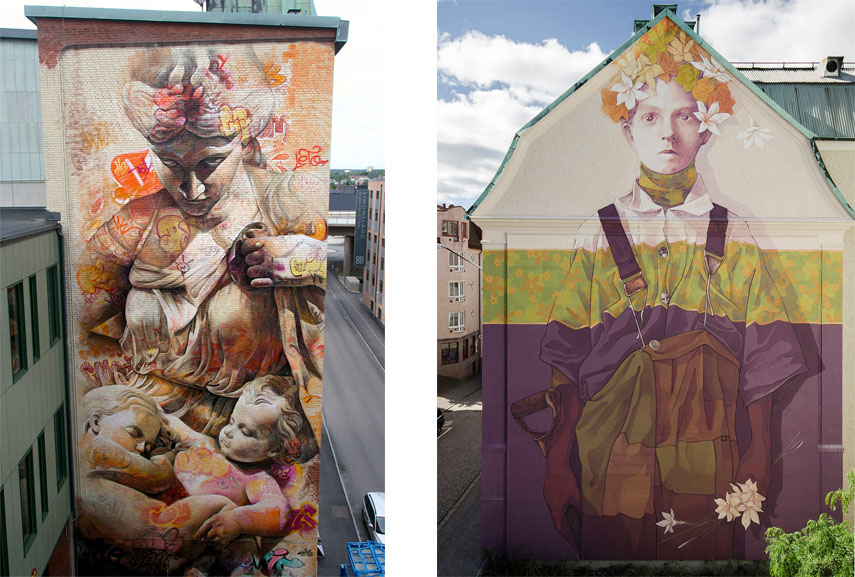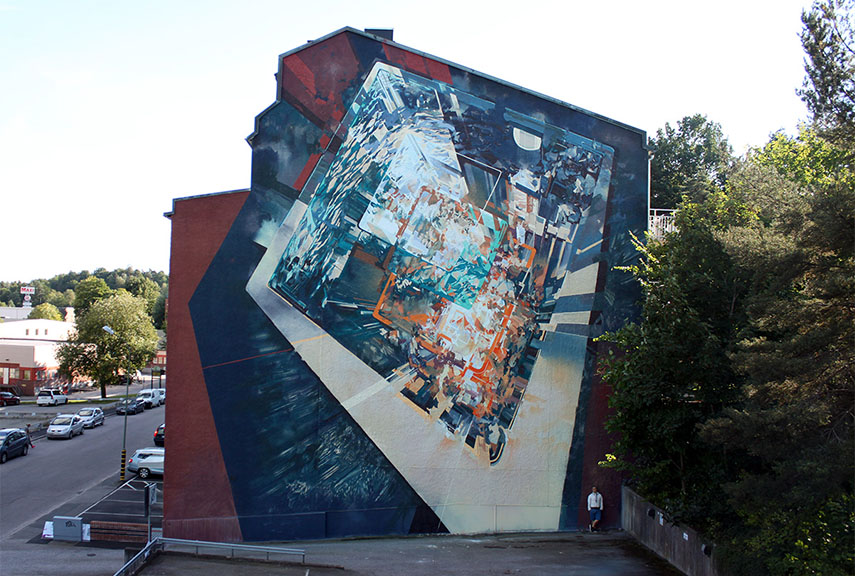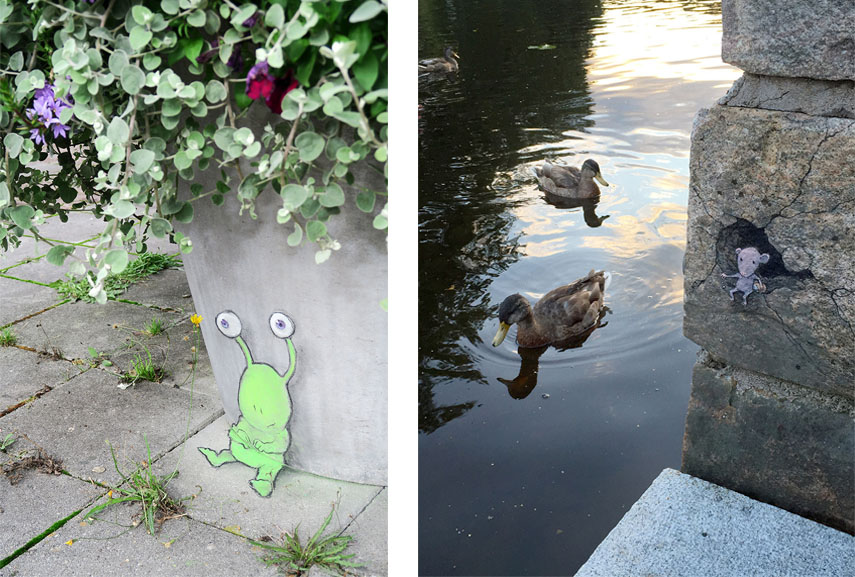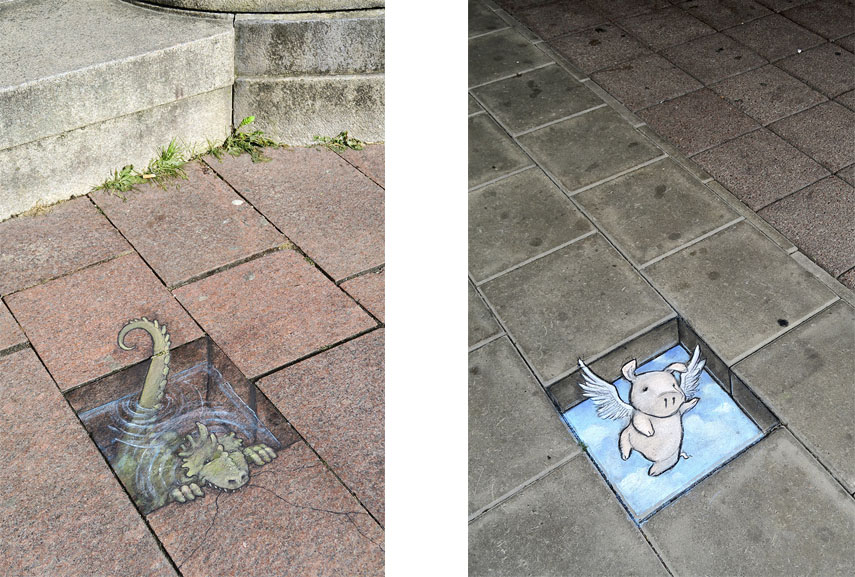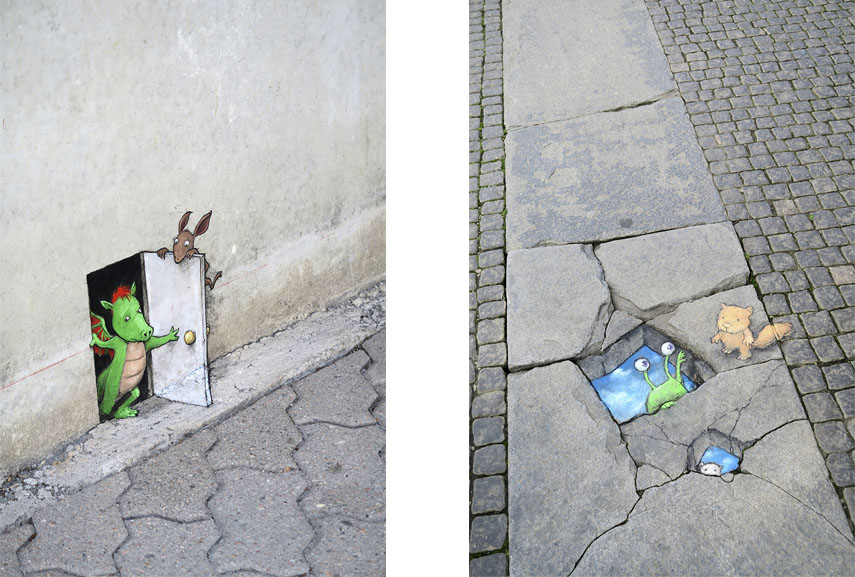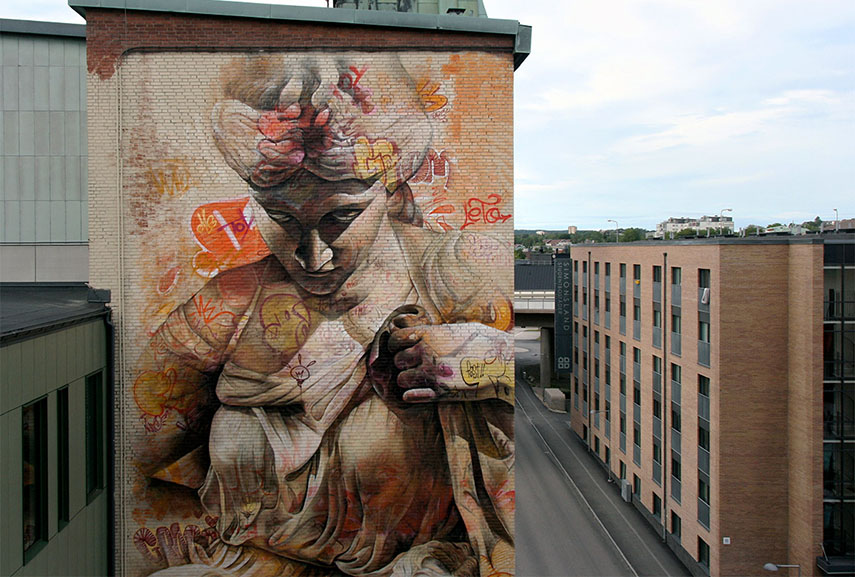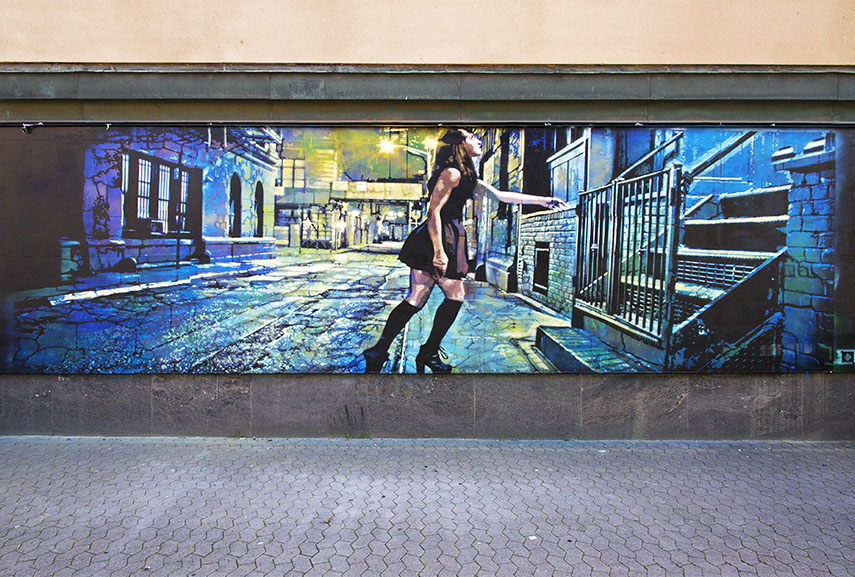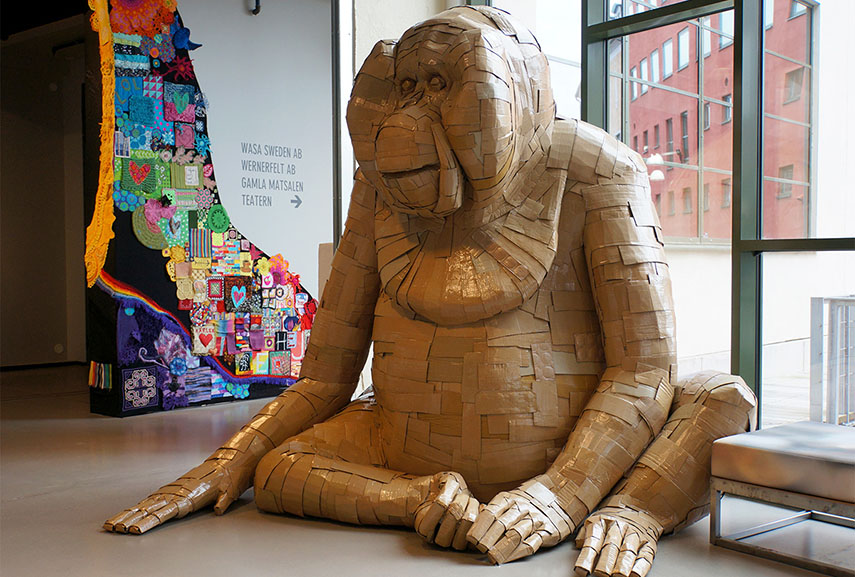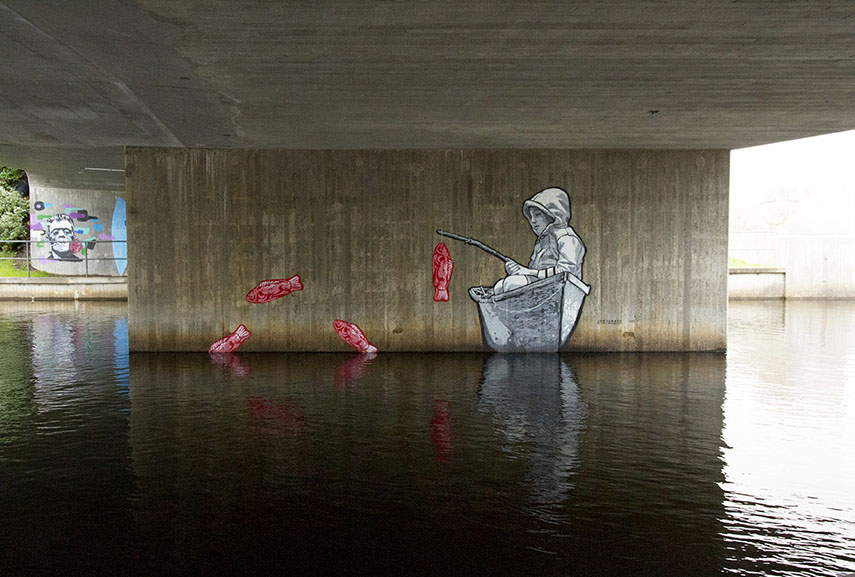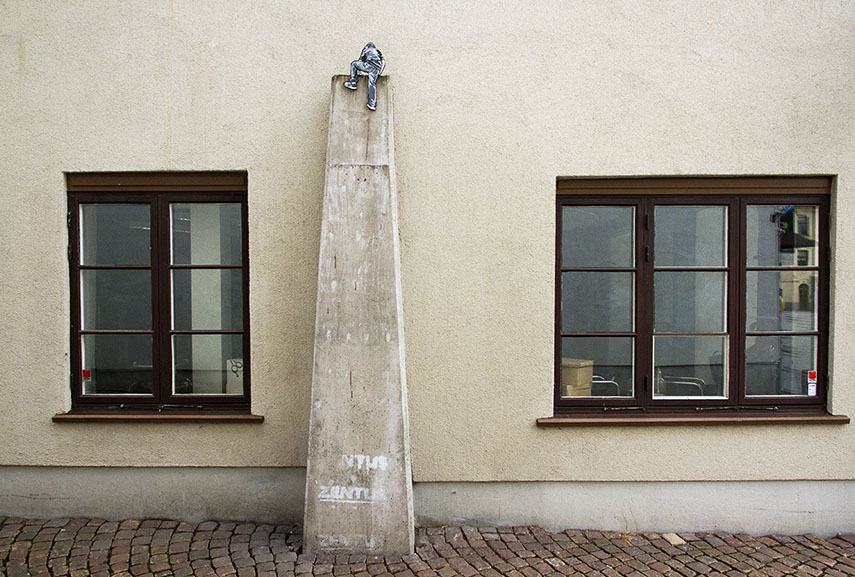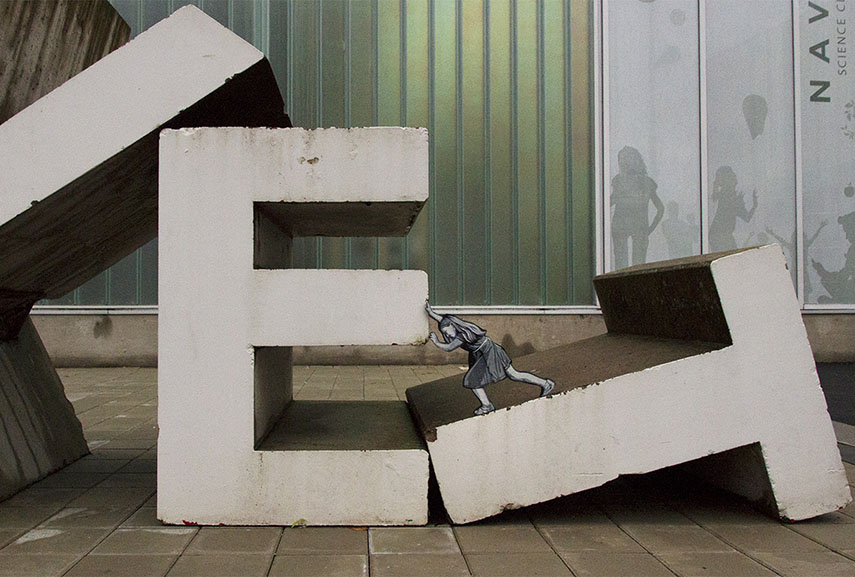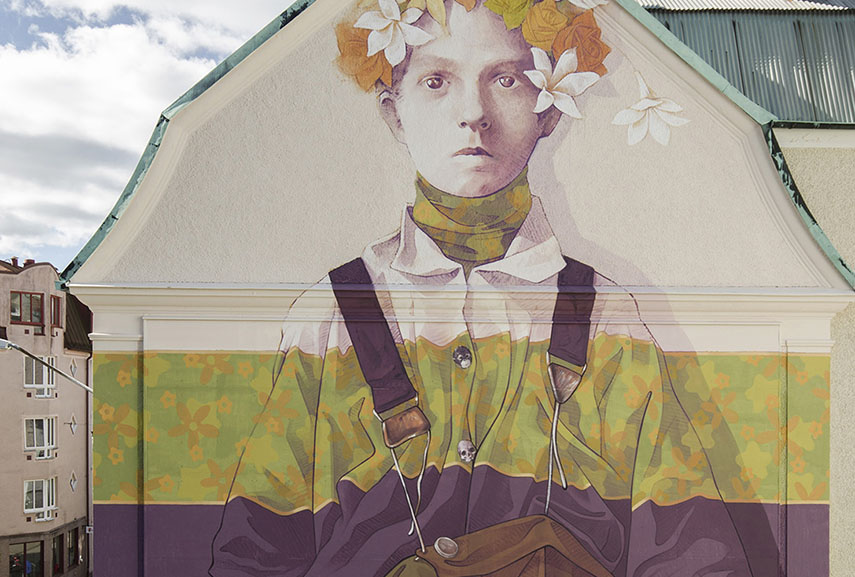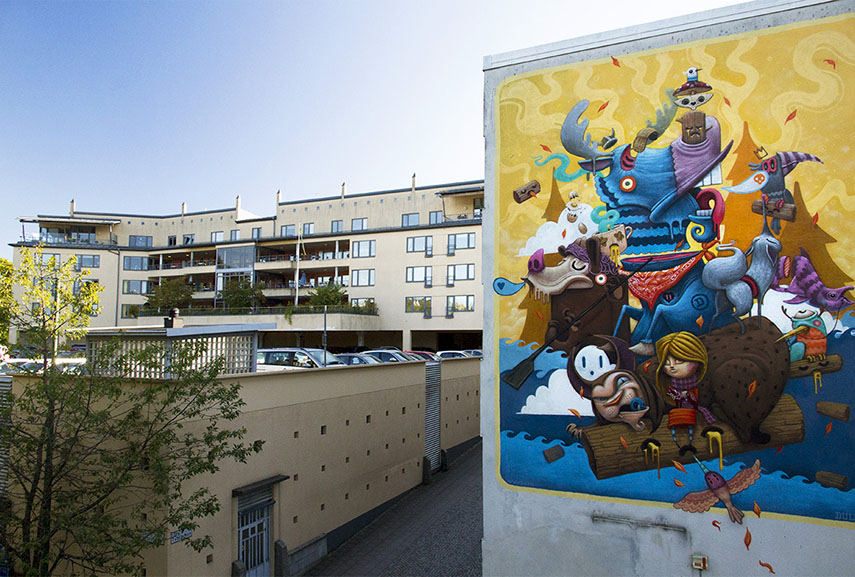 All images courtesy of Henrik Haven.