The lockdown period caused by the coronavirus pandemic was full of challenges and each of us reacted to it differently. Some saw it as an opportunity, while, for others, it was a burden.
The current exhibition at Pretty Portal in Düsseldorf reflects the last month in lockdown, people who experiencing a weird situations, de-socializing, wearing masks and having strange feelings. Titled Bestranged, the exhibition brings together works by Otto Schade, FAKE, Guy Denning, Jana & JS, Shai Dahan, Sokar Uno and STF Moscato.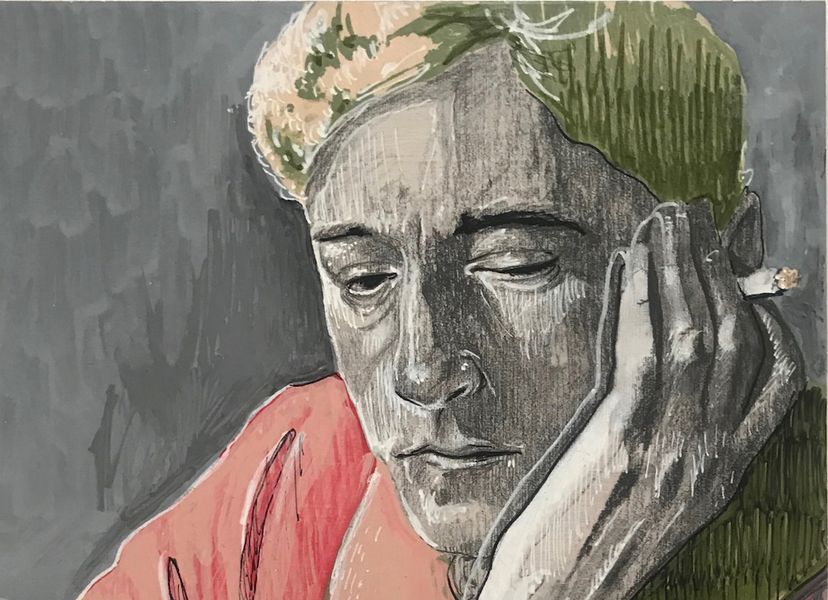 Otto Schade, FAKE, Guy Denning and Jana & JS
A Chilean-born and England-based artist, Otto Schade combines his love for architecture and art, exploring various styles and mediums from collages, to illustrations, to stencil free-hand spray paint on canvas and walls. Fusing abstract and surreal art, he creates work which is impeccably clean, detailed, and well-defined due to his intricate use of coloring, shading, and line work.
A self-taught Dutch artist, FAKE focuses on storytelling, creating works largely inspired by the events, objects, and relationships that left a mark on him in the past. Working with stencils, he gives his works a humorous or ironic twist.
Another self-taught artist,Guy Denning is the founder of the Neomodern group and part of the urban art scene in Bristol. Celebrated for their raw and gritty aesthetics, his works are imbued with the melancholic and solemn effect enshrined in darkness, as well as a hint of anger.
An Austrian-French artist couple, JANA & JS create pieces inspired by the city and its architecture in the change of time. Using the stencil technique, they work exclusively with their own photos.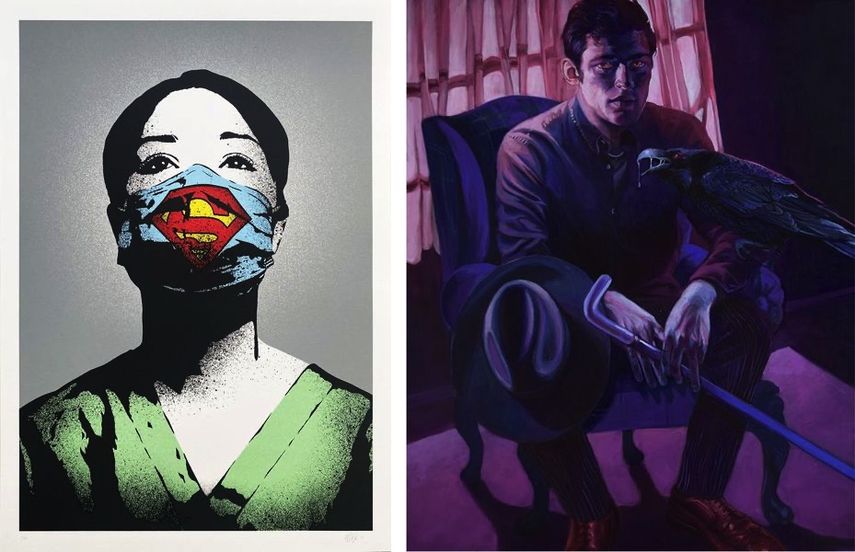 Shai Dahan, Sokar Uno and STF Moscato
An American contemporary artist and muralist living in Sweden, Shai Dahan has evolved from making small stencils, spraypaint and wheatpastes to large mural works in abandoned buildings. He is best known for the reinvention of the Swedish Dala Horse (Dalecarlian horse).
A German graffiti artist, painter and illustrator, Sokar Uno is inspired by his mother portrait works and comic book heroes of the 90s. Partially realistic and often dark and morbid, his works feature images of humans who have been altered in shape.
A French contemporary artist, STF Moscato creates stencils which are quite unique and polysemic. Roaming the streets, he collects posters, turning them into canvases for the stencil work.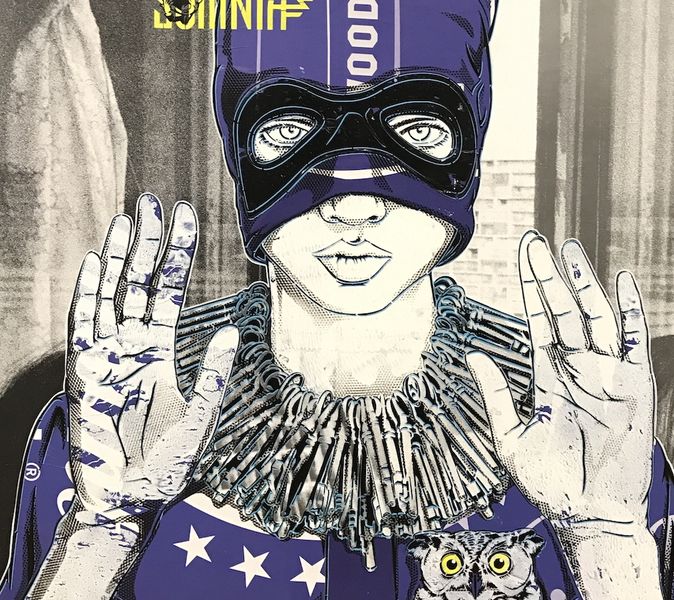 Bestranged at Pretty Portal
The exhibition Bestranged will be on view at Pretty Portal in Düsseldorf until April 10th, 2021.
Bestranged at Pretty Portal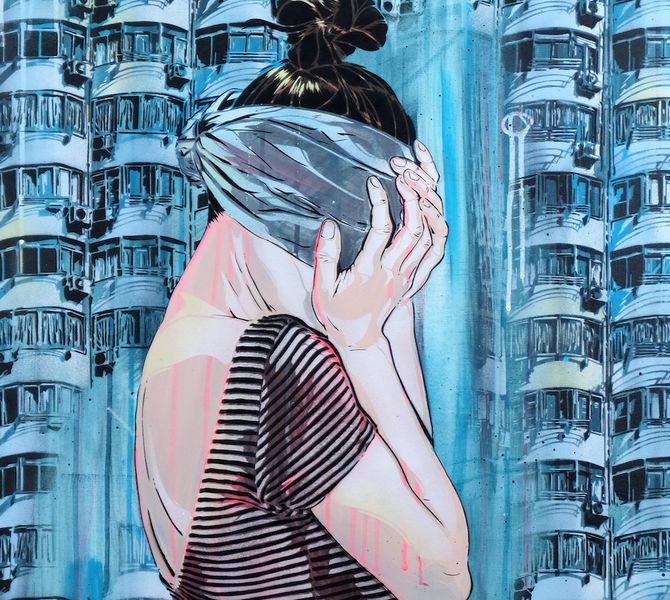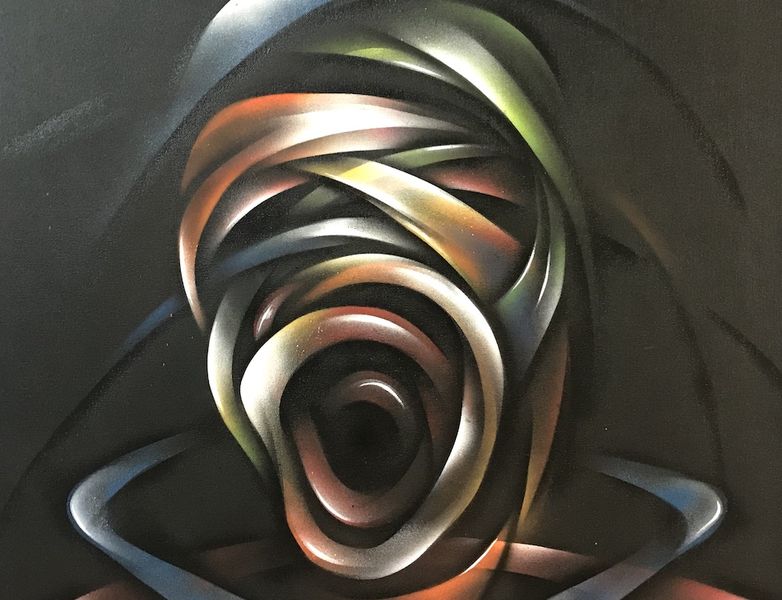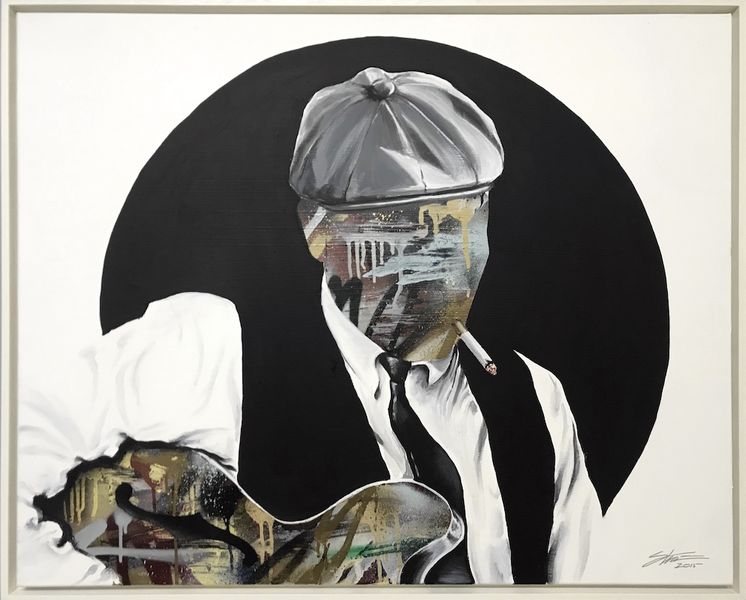 Featured images: Jana & JS - Perspectives of protection; Installation views, "Bestranged", Pretty Portal Düsseldorf 2021. Courtesy Pretty Portal.