We live in turbulent times. An important part of the fabric of our society and culture, art has always been reflecting our times, having the ability to resonate with large audiences no matter the medium. Artists all around the world have been responding to the current socio-political instability we are facing, creating works that attempt to make sense of the world today.
The current exhibition at Unit London brings together fourteen international artists from varying backgrounds, nationalities and political stances, celebrating diversity and focusing on what connects rather than divides us. Beyond Borders puts an uplifting spin on a turbulent time, exploring themes as familiar as love and fear, and as complex as quantum physics and our relationship with history.
The audience has an opportunity to see works by Michael Staniak, Charming Baker, Les Rogers, Jean Nagai, Zachary Eastwood-Bloom, Joseph Stashkevetch, Hiba Schahbaz, Aaron Johnson, Jason Sims, Joshua Raz, Allison Zuckerman, Kwang Sung Park, David Spriggs and Jason Seife.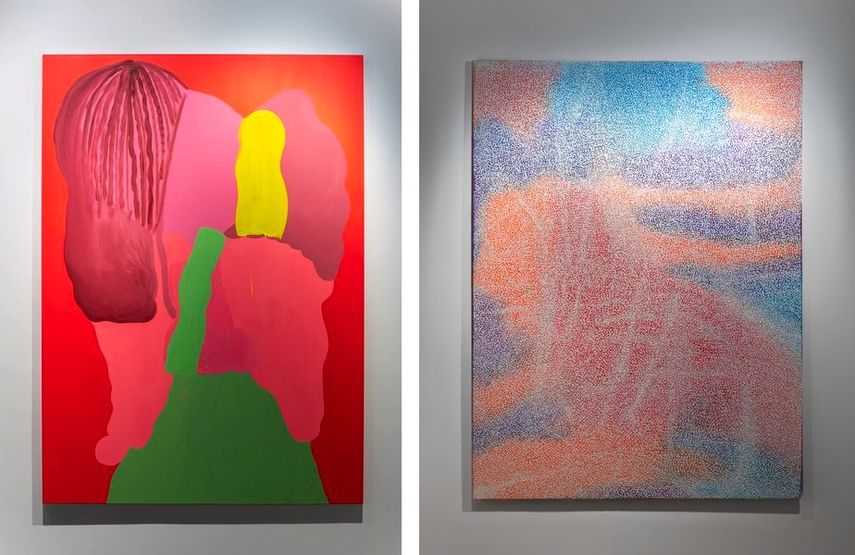 Staniak, Baker, Rogers, Nagai, Eastwood-Bloom, Stashkevetch and Schahbaz
An artist whose practice is entrenched in the current reality, Michael Staniak explores process, materiality, and abstraction in a digital era. He describes himself as a post-Internet artist, focusing on the changing dynamics of images and materiality in light of the proliferation of digital culture.
On the other hand, Charming Baker explores what it means to be human in the 21st century, incorporating themes such as life, beauty, love, joy, death and despair. Shifting between stylization and gestural abstraction, Les Rogers explores traditional use of line, form and color. His opulent works straddle the line between tradition and decadence.
A contemporary Japanese artist, Jean Isamu Nagai creates immersive paintings featuring interference patterns of bright hues that seem to move and vibrate. Through these op-art works, Nagai aims to celebrate connectivity. Through mediums of sculpture and drawing, Zachary Eastwood-Bloom examines social, political, digital, scientific and religious aspects of the present-day world and the subjectivity of truth.
Known for his realistic and richly textured drawings that challenge our acceptance of flat, three-dimensional imagery, Joseph Stashkevetch often conveying themes of decay and deterioration, engaging the paper as an active participant in the unfolding drama. Working primarily with paper, black tea, and water-based pigments, Hiba Schahbaz explores the stories of marginalized women, allowing them to reclaim their history.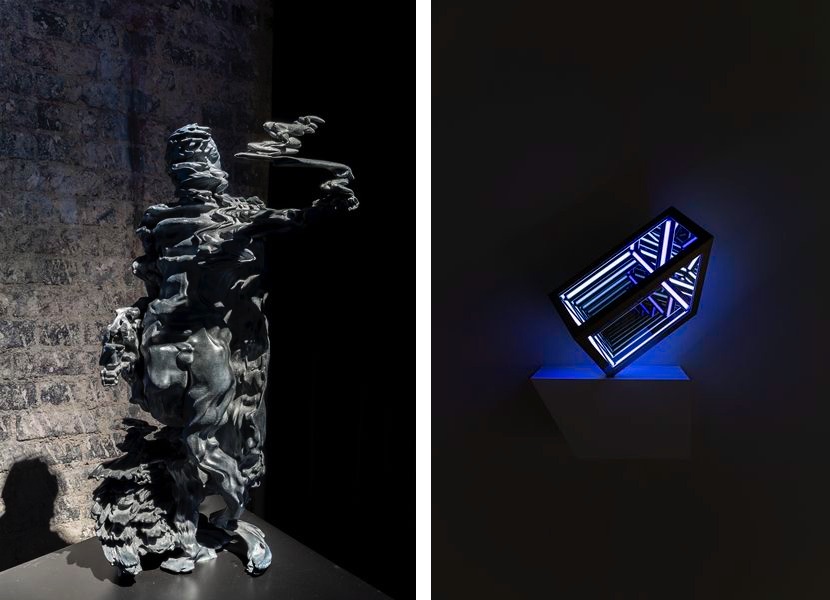 Johnson, Sims, Raz, Zuckerman, Sung Park, Spriggs and Seife
The work of Aaron Johnson balances between unpredictability and control. Fusing watery bleeding colors with a hard-edged brushstroke, these hallucinatory paintings comment on a range of societal ills. On the other hand, Jason Sims is known for op-art sculptural works that seek to deconstruct physical limitations, creating a meditative response in viewers. Contemplating qualities of an image, object and environment, Joseph Raz creates works that oscillate between cohesion and chaos.
The Korean artist Kwang Sung Park creates haunting black and white oil portraits that evoke nineteenth-century photography, while Jason Seife merges and reinvents his favorite eras in art history.
On the other hand, Allison Zuckerman reworks traditional images to give iconic female figures a voice in a contemporary setting. Finally, the works of David Spriggs explore the strategies and symbols of power, visual systems of surveillance, phenomena, space-time and movement, color, visual systems and surveillance and the thresholds of perception, while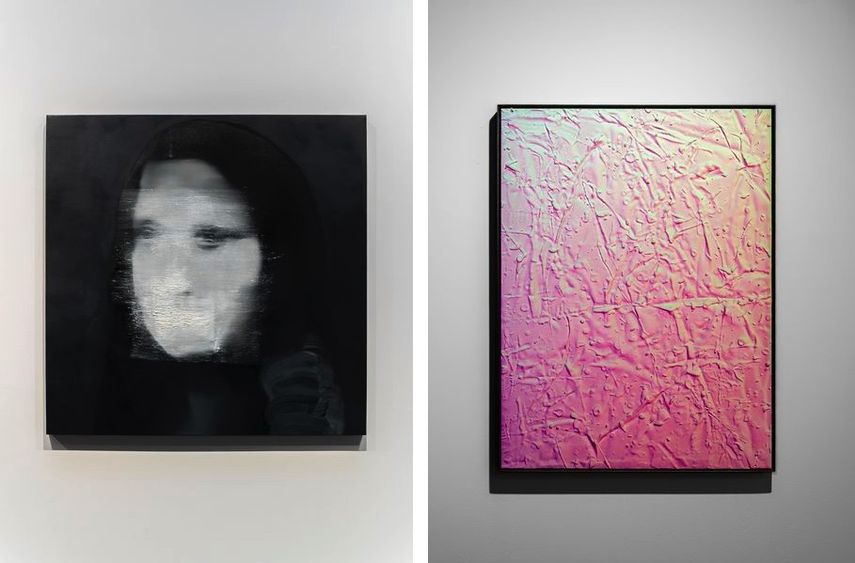 The Group Show at Unit London
Since its inception, Unit London has been committed to the idea that art should be celebrated, inclusive and undivided. The latest group exhibition embodies this mission perfectly.
The exhibition Beyond Borders will be on view at Unit London, one of Mayfair's youngest galleries, until January 11th, 2020.
Featured images: Allison Zuckerman, Kwang Zuckerman, Jason Seife, Jason Simms, Les Rogers, Beyond Borders, 2019; Les Rogers, Beyond Borders, 2019; Les Rogers, Allison Zuckerman, Beyond Borders 2019; Josh Raz, Charming Baker, Allison Zuckerman, Beyond Borders, 2019; Joseph Stashkevetch, Jason Simms, Les Rogers, Beyond Borders, 2019; Charming Baker, Les Rogers, Allison Zuckerman, Beyond Borders, 2019; Michael Staniak, Jean Nagai, Beyond Borders, 2019; Sacred Geometry, 2017, Zachary Eastwood-Bloom, Beyond Borders 2019. All images courtesy of Unit London.