Marginalized at first, street art and graffiti first appeared on American subways in the 1970s before reaching Europe in 1980s alongside hip hop music. With the rise of the 21st century, street art and graffiti have taken the world by storm quickly evolving into a popular and desirable art form. What started as a subversive and radical act of creative vandalism is now popularized and adorned in galleries and museums worldwide.
The upcoming exhibition in Los Angeles will celebrate the soaring heights to which this modern art movement has risen. Titled Beyond the Streets, this groundbreaking multimedia display of paintings, sculpture, photography, installations and more will be showcased at the 40,000+ square feet of industrial indoor and outdoor space.
The show will feature over 100 artists, including Shepard Fairey, REVOK, FUTURA 2000, LADY PINK, Lee Quiñones, INVADER, HAZE, SWOON, Guerrilla Girls, Barry McGee, Stephen Powers, CHAZ, FAILE, Kenny Scharf, Dash Snow, Jenny Holzer, C.R. Stecyk III, Felipe Pantone, Maripol, RETNA, Gordon Matta-Clark, Martha Cooper, TAKI 183 plus Dennis Hopper, Takashi Murakami, and Mark Mothersbaugh, among others.
Art Born in the Streets
Celebrating the global movement of graffiti and street art, the exhibition will explore fundamental human themes: mark making and rule breaking. Examining the work of cultural outlaws who embody the spirit of this culture, it will feature the most accomplished artists in their fields – the ones who made history. Throughout their practice, they have helped propel the artform to new heights.
Working in different styles, these artists are united by a common element – the fact that they once made their art on the street. Born from a DIY spirit, distant from the formalities of institutions, the artists in this exhibition make art with a more direct connection to culture at large.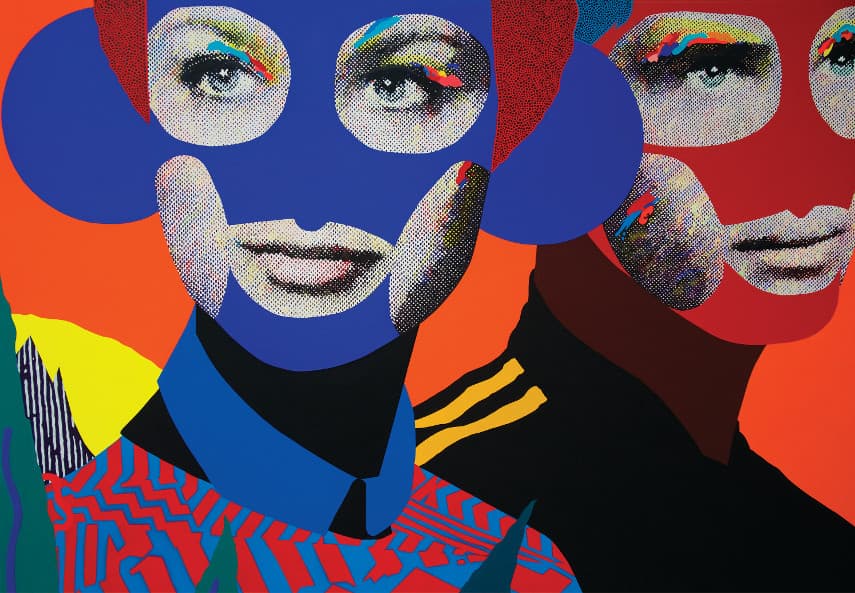 An Immersive Showcase
Showcasing the movement through a carefully curated mix of historical moments alongside iconic artists who continue to redefine the art world, the exhibition will feature more than 25 unique exhibits, including elaborate, site-specific installations that provide rich historical context of work.
Installations will include large-scale graphic banners from renowned feminist collective Guerilla Girls; full-size playable handball court complete with site-specific artwork by famed NYC artist Lee Quiñones; a double-sided painting by Japanese artist Takashi Murakami, circularly hung so viewers can walk inside and be surrounded by the artwork and FAILE's Temple, a highly interactive, life-size construction of ceramic, steel, mosaics and prayer wheels.
The exhibition will also pay homage to its host city's role in the movement's history. The highlights include a re-creation of the Venice Pavillion, a legendary graffiti and skate destination in Venice Beach and an outdoor garden installation by Ron Finley.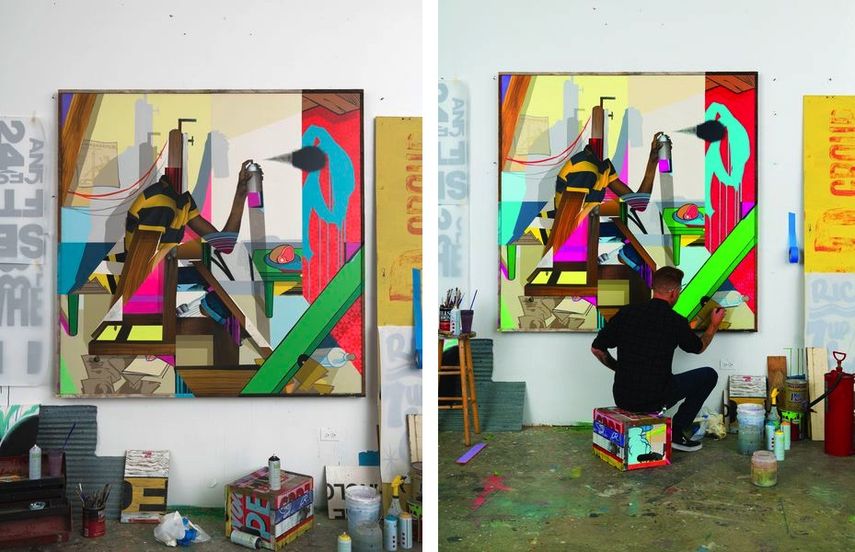 Beyond the Streets in L.A.
The exhibition Beyond the Streets will be curated by Roger Gastman, a curator, graffiti historian, urban anthropologist and collector who previously curated the graffiti street art retrospective Art in the Streets at MoCA Los Angeles. He has also founded and co-published Swindle magazine with Shepard Fairey, co-authored The History of American Graffiti and co-produced Banksy's documentary Exit Through the Gift Shop.
Supported through partnerships with adidas Skateboarding, Discover Los Angeles, Modernica, Montana Colors, NPR and Steel Partners Foundation, the exhibition will take place in a venue at 1667 N Main Street in Los Angeles from May 6th until August 26th, 2018. The press preview will be held on Thursday, May 4th.
The show will be accompanied by a dynamic program of performances, lectures, films, educational workshops and an exclusive range of merchandise that will be up for grabs. After L.A, the exhibition will head to New York, with more locations to be announced.
Featured images: FAILE - Temple; Stephen Powers - Onward Forward & Deep in the Feels. Photo by Matthew Kuborn. All images courtesy of Beyond the Streets.