Describing himself as an urban activist rather than an artist, Biancoshock creates ephemeral artworks that become timeless through photography, video, exhibition or any other media. Working mainly on the streets, but also galleries and festivals, he creates art dedicated to common people, encouraging them to think about the pressing issues of today.
Wunderkammern Milan will celebrate the 15th anniversary of the artist's practice with a comprehensive solo show. Disturbe retraces all the phases, disciplines and techniques that have characterized the artist's production to date - from installations and documentation of site-specific works created on the street to sculptures, video-performance, props, limited edition prints and unique works.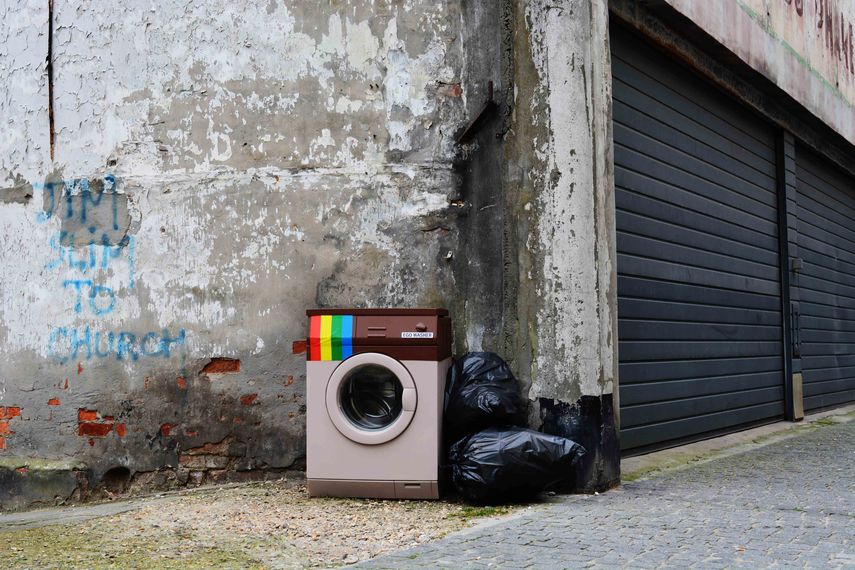 The Practice of Biancoshock
Immediate and with a strong visual impact and great media coverage, the interventions of Biancoshock are meant to shake up the routine of unsuspecting viewers by offering a new starting point for reflection over the reality that surrounds them.
Immersing himself in Urban art in 1995, Biancoshock began to learn to read the visual and underground codes of the city space, reinterpreting them in an ironic and provocative way. In 2004, he began his Urban Hacking project, creating interventions with everyday objects aimed at "attributing a message to something indifferent is the best way to convey it." By reinterpreting the urban space, the artist deals with complex issues of current social and political affairs and the implications of new technologies and consumer economics on today's society and the condition of migrants and the homeless.
In 2014, the artist funded Ephemeralism, a "non-movement" that indicates all those works of Public art existing in space for a very limited period but last over time thanks to photographic and video documentation.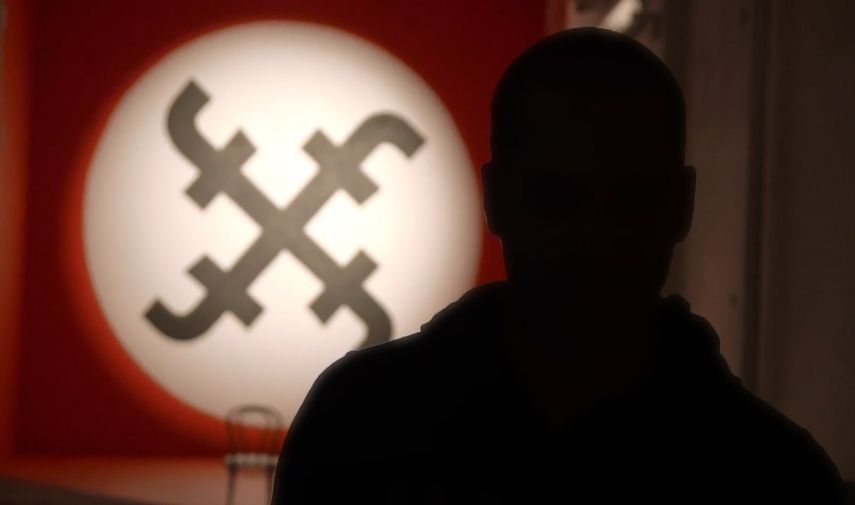 Disturbe
This comprehensive show at Wunderkammern Milan will highlight the diversity of techniques, messages and media that characterize Biancoshock's artistic approach. The audience will have an opportunity to explore the ambivalence of his production in its different levels of interpretation, from the more intimate, conceptual and research dimension to the disruptive and universal power of his public interventions.
The exhibition will be accompanied by the artist's first monograph titled Dipolo. The book, published by Wunderkammern and written by author Pietro Rivasi, features a selection of works created by the artist between 2004 and 2019, tracing more than 15 years of research and over a thousand urban installations.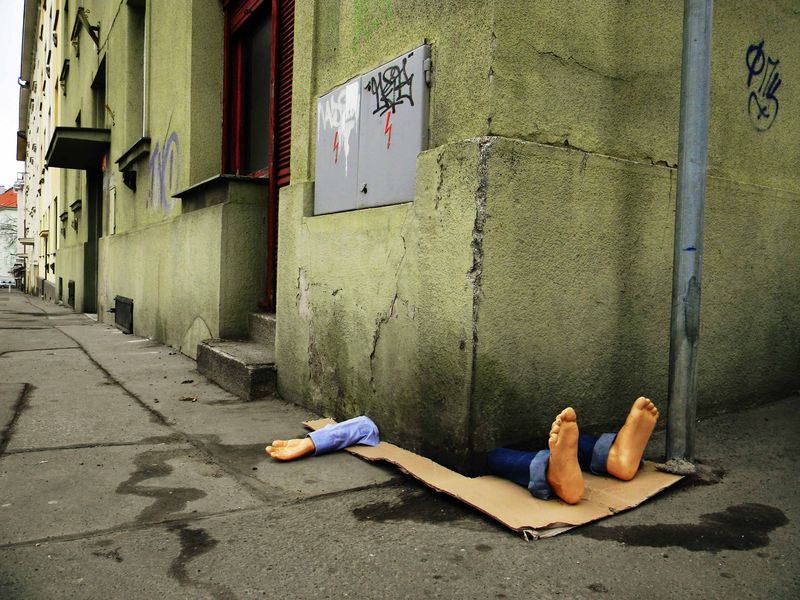 Biancoshock at Wunderkammern Milan
The exhibition Disturbe will be on view at Wunderkammern Milan from November 27 until December 21, 2019. The opening reception will take place on Wednesday, November 27, from 6.30 to 9.30 p.m.
Featured images: Biancoshock - Horizons, Ulm, Germany, 2017; Graffiti CCTV, Roma, Italy, 2018, Credits Carmelo Battaglia; Frutti della Crisi, Milano, Italy, 2019; War of COlors, EDIT Festival, Klaipeda, Lithuania, 2017; Happy Meal XXL, Lodi, Italy, 2016; Bank of Dreams, Milano, Italy, 2017; WEB 0.0, Civitacampomarano, Italy, 2016. All images courtesy of Wunderkammern Milan.