More than three decades ago, an undefined group of youths scattered around the New York city subway started leaving their visual mark. The mark came in the form of tag, their stylized moniker, the name they wanted to be known for. Soon, rapidly, the incoherent movement got its first public labes, as the graffiti evolved just as quickly with more complicated and impressive lettering and scales. Subway trains were the means for the first writers' elliptic messages to run throughout the metropolis, proclaiming the arrival of the new guerilla, the one that will make you remember they existed. In the history of street art, pioneers are known, just as are its first kings, but chroniclers such as Martha Cooper, Christopher Morris and Henry Chalfant- they are perhaps crucial for preserving the long whitewashed, widely forgotten pieces of street and subway art.

Henry Chalfant
One of the most acclaimed street art photographers of New York is Henry Chalfant, the witness and recorder of graffiti story. His career began in the 70s, in the artistic field of sculpture. Soon, he started using photography for self-expression, while subcultures of hip-hop and graffiti fascinated him right away. He is today considered one of the key connoisseurs of subway art in New York city, as his photographs present numerous ephemeral graffiti work that are now gone. His photography has been exhibited in the most prominent institutions in the country and in Europe. Besides authoring and co-authoring photography books on graffiti art, Chalfant produced documentaries about street culture and art as well. He is based in New York, where he continues to work on documentaries about urban culture.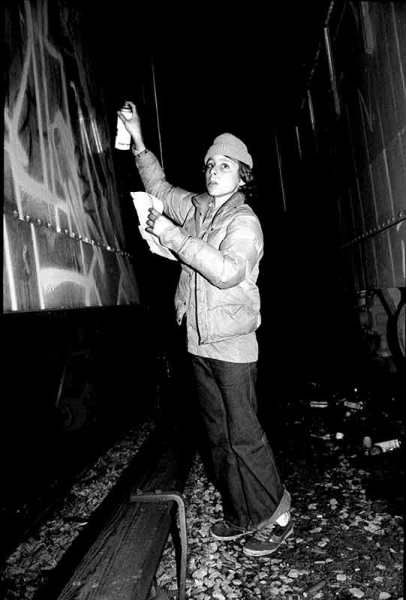 Subway Art Chronicles
Having created a substantial collection of subway photographs thirty years ago, Henry Chalfant has been digitizing them for a decade, planning to publish them all in a comprehensive art book. Mr. Chalfant has already collaborated with Ms. Cooper on projects such as Subway Art and Subway Art 2, making his images available to public, but the most of the photos that are included in his Big Subway Archive has never been released.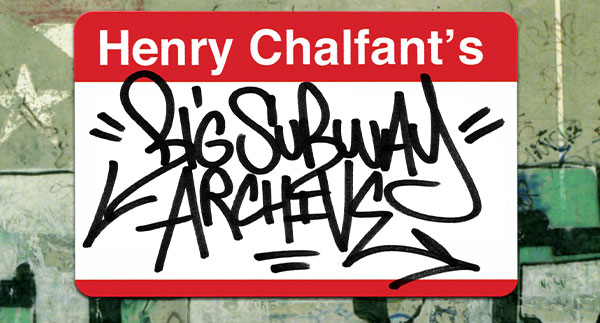 The Big Subway Archive is Now Out
Big Subway Graffiti Archive by Henry Chalfant is a pictorial encyclopaedia containing crucial photographic documents about a segment of American popular culture in the final two and a half decades of the past century. It serves as an art history source for thousands of street artworks that have been whitewashed, painted over, defaced or torn down by the city, residents or other writers.
As a true chronicler, Chalfant devotedly followed the scene, capturing and keeping images of early street art masterpieces, to make a representative archival collection of works by some of the greatest talents and most influential figures of the golden age of graffiti and its most revered legends. There are 800 trains in the archive, all of them are to be released in series over the next year, until the entire collection is publicated. Max Hergenrother is the designer of the book release, while video interviews with the artists of the age are produced by Carl Weston from Videograf Productions. Finally, the whole Big Graffiti Archive will be available in the form of a DVD set.