When films and video began to be understood as artworks in the 1950s, the landscape of contemporary art has changes completely. A pioneer of Video Art, Bill Viola has been creating videotapes, architectural video installations, sound environments, electronic music performances, and works for television broadcasts for over 40 years. His work has been highly significant and influential in the establishment of the medium, and he has managed to expand its horizon in terms of technology, content, and historical reach. Employing the newest technologies and characterized by the precision and direct simplicity, Viola's video installations continue to amaze and inspire us. Influenced by Eastern and Western art and spiritual traditions and mysticism while focusing on universal human experiences such as birth, death, the unfolding of consciousness, Viola has been using video to explore the phenomena of sense perception as a means for generating self-knowledge. Using the language of subjective thoughts and collective memories, his videos communicate to a wide audience, allowing the viewers to experience the work directly and in their own personal way.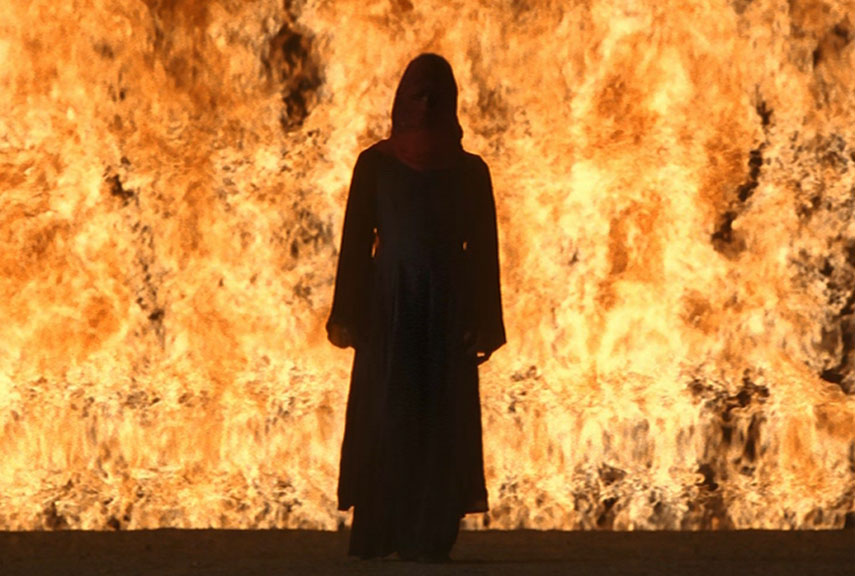 The Spiritual Preoccupations
Viola's works combine filmed images and music in what he calls "total environments that envelop the viewer in image and sound". The music has always been an important part of his life, and he has performed for a while with the avant-garde composer David Tudor and created videos to accompany music pieces by various 20th-century composers. His art is inspired by the curiosity about life and personal experiences that seem to indicate an existence of another order or another domain of experience. "I fell into a lake aged six and saw the most beautiful world. My work is about getting back there", he stated once. His education and artistic practice have always been guided by questions of "how we see, how we hear, and how we come to know the world". His work often exposes the edges of perception emphasizing threshold moments of life and focusing on the coming into being, renewing cycle of life, and finitude. In this regard, he often uses water as a metaphor, the surface both reflecting the outer world and acting as a barrier to the other one. These elemental forces in his works such as fire and water, often symbolize change, redemption, transformation, and renewal - themes very common in Viola's oeuvre. Having spent some time in Italy, the continuing integration of historical art into contemporary public and religious life there has inspired him to create installations that mimicked those forms that encourage intimate contemplation of religious icons such as devotional paintings, diptychs, predellas, and altarpieces. Reflecting our human emotions or universal life experiences, the experience of seeing his works is often spiritually inscribed.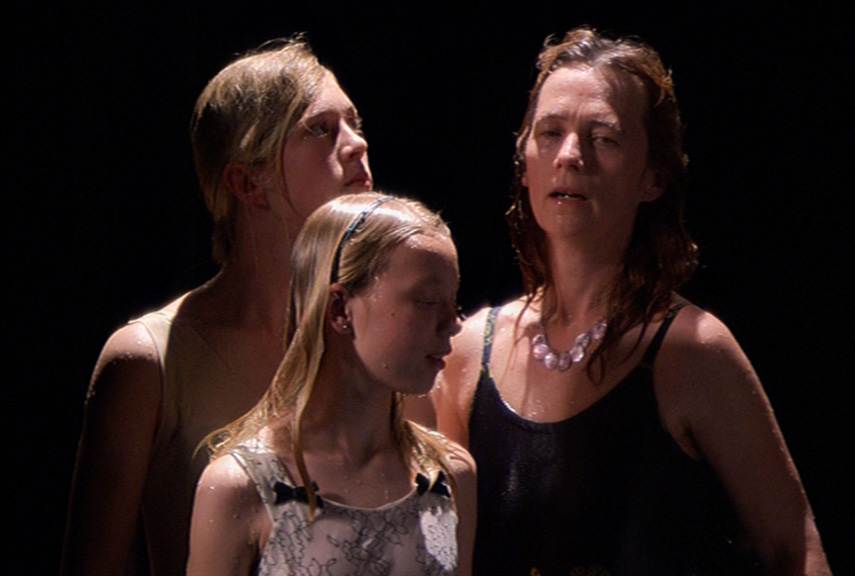 Redefining Religious Themes
Following his continuous preoccupations with the spiritual, Viola presented the piece Martyrs (Earth, Air, Dire, Water) in 2014. Presented at the St Paul's Cathedral in London, this came to be the first ever moving-image artwork to be installed in a cathedral in Britain on a long-term basis. Consisting of four plasma screens showing a single figure progressively overwhelmed by the onslaught of a natural force, the piece explores the theme of martyrdom for deep-seated beliefs. Offering a contemporary contemplation of life, death, and afterlife, Viola has once again shown the spiritual capacity of his work. This piece will now be accompanied by the related work Mary, a large-scale video installation that will also be unveiled at the cathedral. The piece will be presented in the north quire aisle on September 8th, coinciding with the Feast of Mary that celebrates her birth. This piece will be about earth and birth. Both collaborations with his wife Kira Perov, these installations will play an important role in connecting contemporary issues with the timeless themes embodied in the cathedral. As the artist explained, these two themes symbolize some of the profound mysteries of human existence:  "One is concerned with birth and the other death; one with comfort and creation, the other with suffering and sacrifice. If I am successful, the final pieces will function both as aesthetic objects of contemporary art and as practical objects of traditional contemplation and devotion." For over a decade, the artist has been pondering the task of making these two altar pieces. Finally completed and installed, these pieces mark a big moment in the history of religious art. These installations will follow Viola's works The Messenger from 1996 and the video triptych Study For The Path from 2008 that were temporarily installed in Durham Cathedral and Basilica di San Marco in Milan.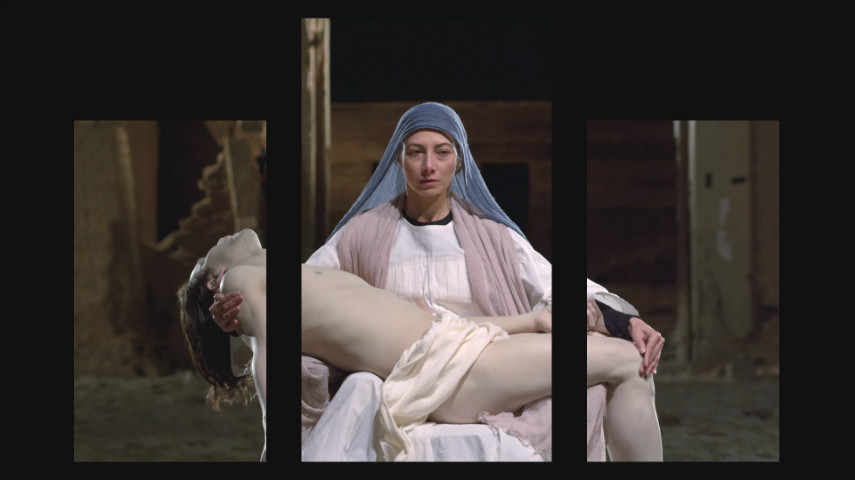 Featured images: Bill Viola - The Veiling, 1995, via agatheontheroad.com; Bill Viola - Catherine's Room, 2001, via tate.org.uk; Bill Viola - Ascension, via youparis.fr