Dubbed "the Rembrandt of the video age", Bill Viola indeed is one of the most pivotal figures of this artistic field, who quickly established a unique style and approach. His often large-scale pieces draw the viewers in with their complex narratives, triggering our every sense and mastering the possibilities of the video camera for the past forty years - and counting. The artist's latest artwork of this sort will make its debut in Denmark, in an exhibition hosted by Copenhagen Contemporary and dedicated to the 2014 work Inverted Birth. At five meters high, it will once again explore the idea that "Birth is not a beginning, death is not an end", as said by Chuang Tzu (370-287 BC).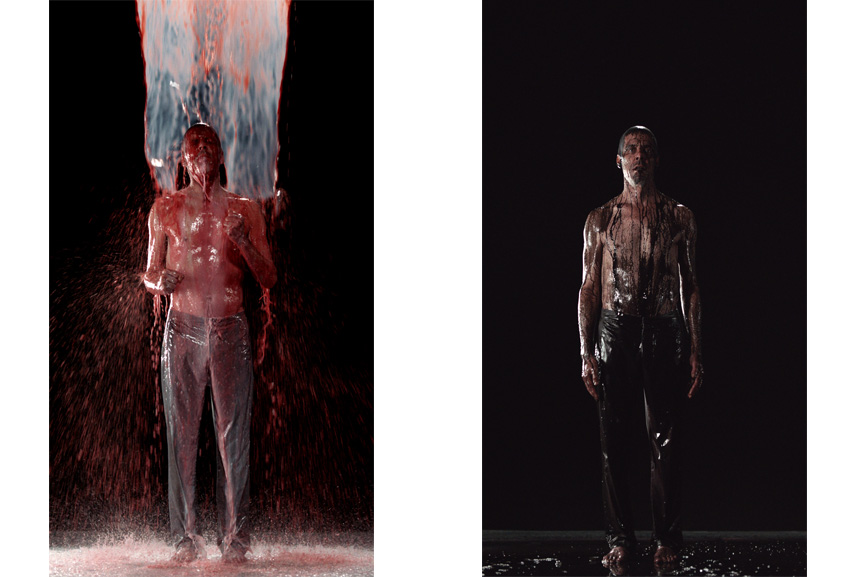 Inverted Birth
A fine example of Bill Viola's immersive video works, Inverted Birth explores the power of human emotions and the very nature of our existence - life, death, birth and rebirth. It goes to depict human beings under extreme pressure, resulting in stunning visual imagery with a deep meaning behind it. Of his latest work, Bill Viola writes that it depicts five stages of awakening through a series of violent transformations. "A man stands in the darkness, drenched in black fluid, the sound of drips punctuating the hollow sound of an empty space. Gradually the fluid begins to rise and as the movement escalates, the flow upward becomes a roaring deluge. The dark despair of black turns to fear as the liquid changes to red but the man remains strong. With the flow of white liquid comes relief and nurturing, followed by the purification of cleansing water. Finally, a soft mist brings acceptance, awakening, and birth. The fluids represent the essence of human life: earth, blood, milk, water, and air, and the life cycle from birth to death, here inverted into a transformation from darkness to light."
Making of Bill Viola - Inverted Birth
Transcending the Video Genre
Inverted Birth is the latest in a series of artworks that see Bill Viola's subjects under water or dealing with fire, in motion or at rest, ascending and descending. Often working on the path of self-awareness, the artist incorporates many spiritual elements in his work, where universal themes meet Islamic Sufism, Christian mysticism and Zen Buddhism, for instance. Using full potential of video, Bill Viola creates peculiar atmospheres and situations, evoking states of mind and reminding us of our own mortality, through the use of extreme slow motion, for example. His installations are almost always accompanied by sound and experimental music, inviting the viewers' attention to the artwork in an almost irresistible way.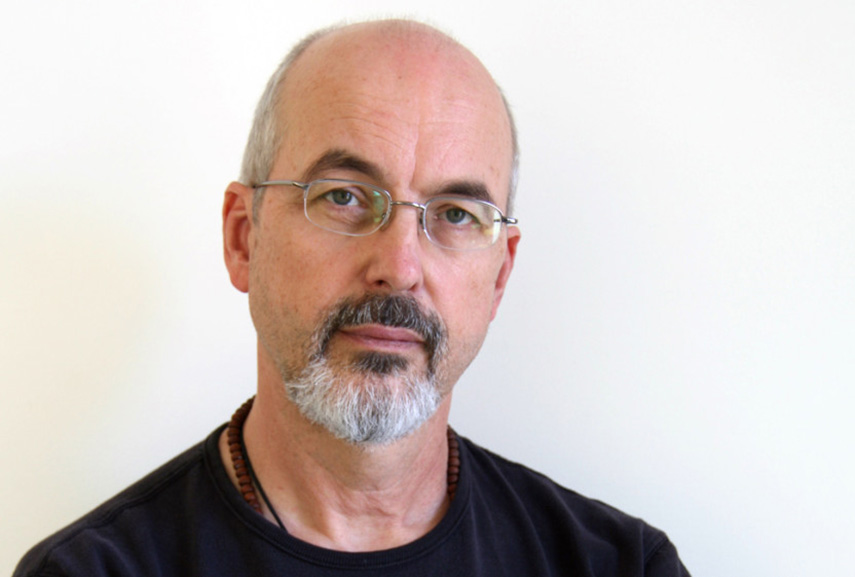 Bill Viola at Copenhagen Contemporary
Without a doubt, Bill Viola's art holds an important place in the history of video art and has had an immense influence on generations of artists working in the field today. His oeuvre came to include works from the early, edgy ones to the more mature ones which are masterfully cinematic. Bill Viola's Inverted Birth will be on view at Copenhagen Contemporary in the Danish capital from August 29th through November 26th, 2017.
All images courtesy Copenhagen Contemporary.