Prepare yourself for an outburst of color and imagination, and to some extant for rationalization, as the new solo show of Alex Godwin, aka Billy, is coming to the No Walls Gallery. "I am (not) a Freedom Wizard" is a visual narration by Billy, depicting the ups and downs of trying to have a nice time all the time, contrasted with the obstacles one must inevitably face living a life that is free but not free and making an effort to remember the importance of not taking life too seriously, especially if one does not have anything too serious to take from life. Since there is no trade with freedom, and most of us are no longer in the age for rebellion, the best way to deal with an unfree world is to have fun along the way as much as we can. That's how Billy does through painting outside on the street and inside her studio.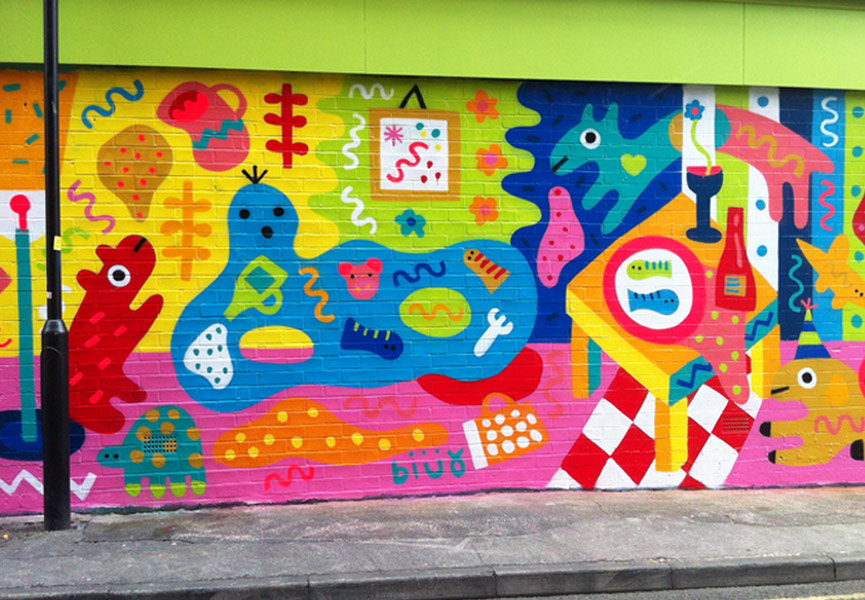 To Be or Not To Be
Billy's work is inspired by real life events and people, the observations made from living in unfamiliar surroundings and travelling to exotic (and not so exotic) destinations, mixed with a whirl of imagination and positivity. She also draws inspiration from traditional and contemporary African and tribal culture. The distinctive shapes, characters and symbols in Billy's work are intended to communicate a colorful visual punch in a simple attempt to encourage other people to smile and be happy too. In a series of new illustrations, paintings and expressions, Billy draws her own conclusions on how best to deal with being (and not being) a freedom wizard. We cannot wait to see. I am (not) a Freedom Wizard opens on July 10 and runs through July 26.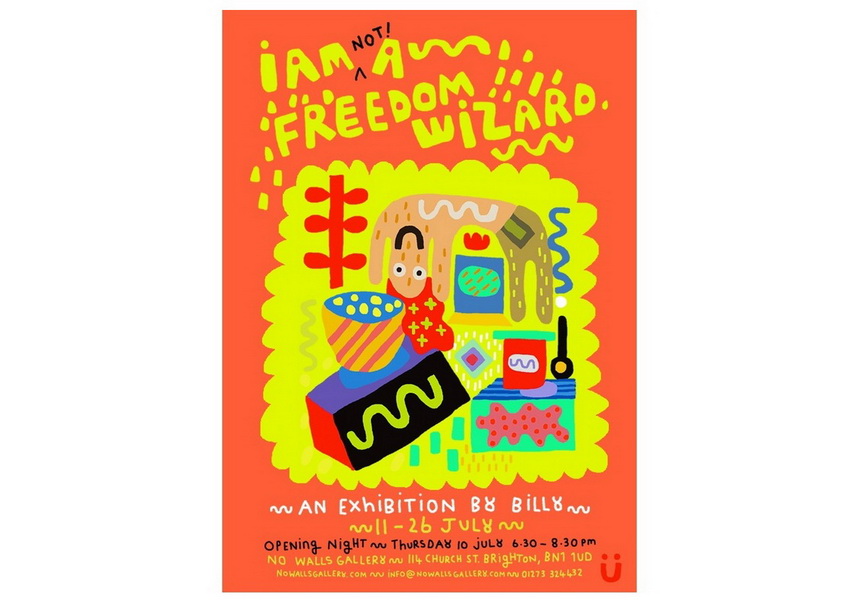 About Billy
Billy (Alex Godwin) graduated from Nottingham Trent University in 2007 with a degree in Graphic Design. She's currently residing in Berlin focusing on painting, drawing, having fun and being happy. Billy has exhibited her work around the UK and Germany, dividing most of her time between London and Berlin. Billy's paintings can be seen decorating the streets of Berlin, London, South Africa and beyond. Most recently Billy was one of the selected artists at Pick Me Up 2014.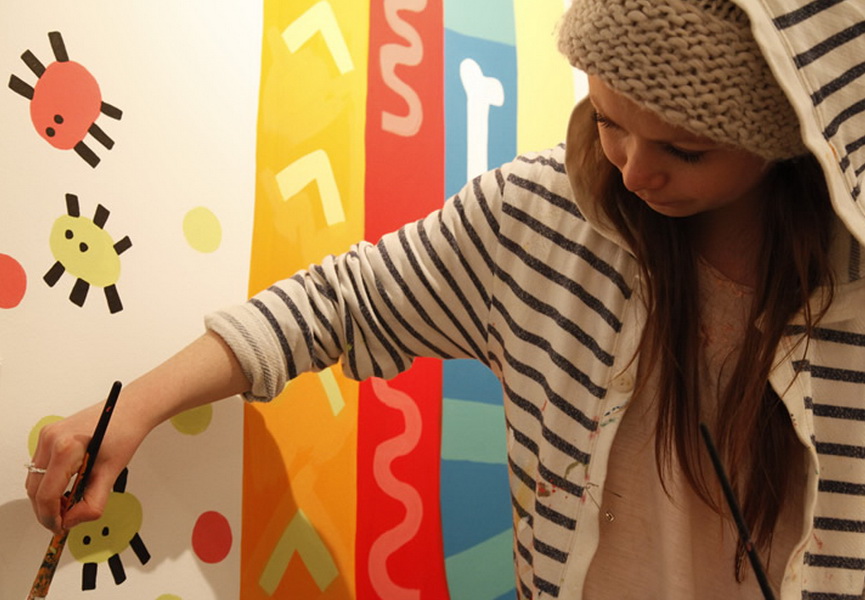 About No Walls
No Walls is an independent gallery located in the heart of Brighton's cultural quarter. Since opening in 2010, the gallery has grown into one of the UK's most exciting independent galleries. No Walls is everything but a traditional gallery proudly consistent with its principles of independence and accessibility.