Tatjana Pieters Gallery organizes the Birde Vanheerswynghels exhibition – a show featuring wonderful drawings and other works by this young and great Belgian artist. The title of the exhibition is The cat with nine lives. This title is referring to the extraordinary process by Vanheerswynghels, where the artist perfectly presents how three-dimensionality can be experienced as two-dimensionality. The most interesting point in her art is the transformation from figuration to abstraction, and how, both in reality and in art, the bodies or other materials can easily transform their shape. Parallel with Birde Vanheerswynghels exhibition, Tatjana Pieters Gallery organizes an Aiden Morse exhibition that is titled Ghost to Ghost.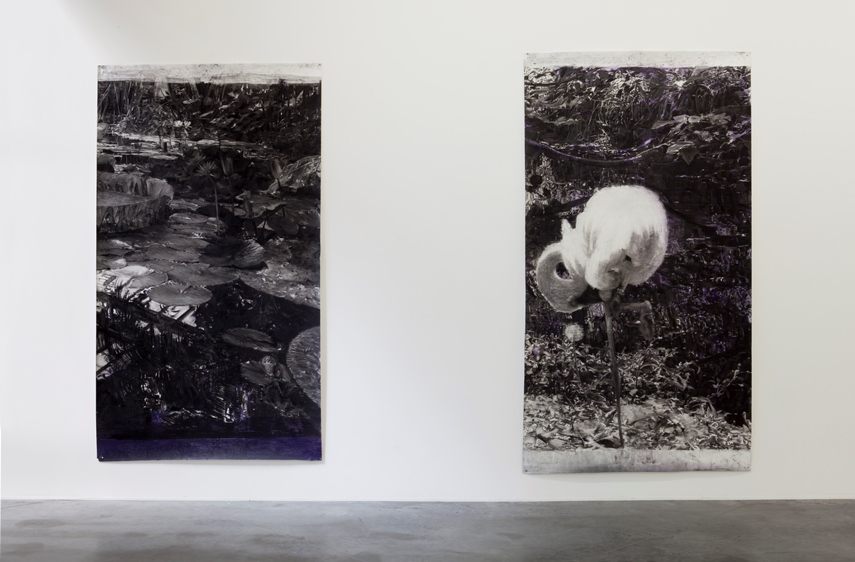 The Art of Birde Vanheerswynghels
Birde Vanheerswynghels lives and works in Ghent, Belgium. In 2015, she won the Baker Tilly Roelfs Prize, Dusseldorf for her work in the group show Terra Incognita, KIT, Dusseldorf. She participated in numerous group shows, particularly in Germany and Belgium. Vanheerswynghels is best-known for her impressive large scale charcoal drawings of constructed and lush landscapes that stem from a mental archive of images. And, from where does this inspiration come from? As a child, Birde saw a cat that was driven over by a car. She was fascinated how shape can be transformed so easily and dramatically. That is why Vanheerswynghels focuses on the relationship between figuration and abstraction. However, she comes back to figuration by starting from photographs, usually self-made polaroids. These polaroids represent the base for her wonderful drawings. Therefore, photography serves as the crucial element in artist's process, and during the exhibition at Tatjana Pieters Gallery, the visitors will see a series of the before-mentioned polaroids. Apart from serving as fragments of a composition that becomes a new image, the polaroids also represent an autonomous force of the Vanheerswynghels' artistic work.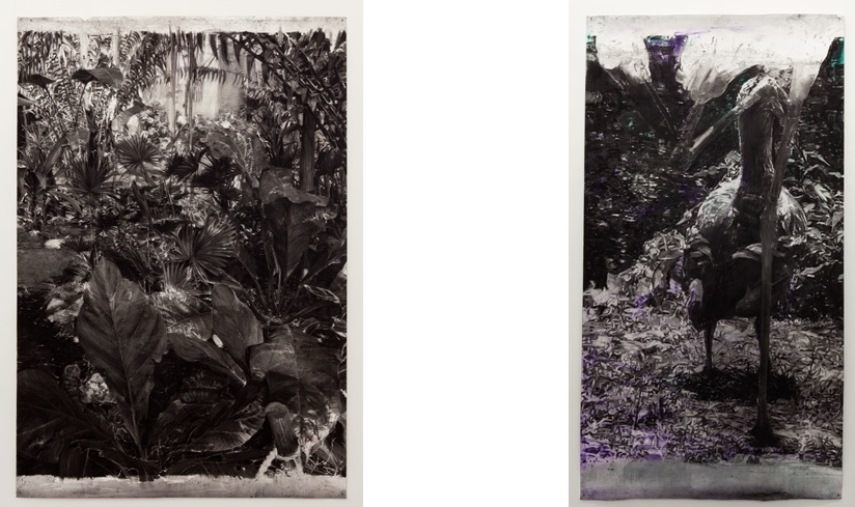 The Cat with Nine Lives
For Birde Vanheerswynghels, drawing is a much more complex process than it's usually perceived. In her process, Birde analyzes certain shapes, and often re-uses the same subjects, like trees, bushes, flowers, ponds, plants and birds. In her latest series of works, that will be part of the exhibition at Tatjana Pieters Gallery, Vanheerswynghels uses a combination of colored pastel, charcoal and highlights made by erasing parts of the drawing. As a consequence, the final composition is richer than a viewer might think. Black is not "just" a black color – by using photography, the composition becomes alienated and the spectator is tricked. The final result is a beautiful artwork that breaks the boundary between drawing and photography (take a look at our article about the evolution of contemporary photography). As the viewer watches the composition, the image itself slowly manifests, creating the feeling of artificial memory.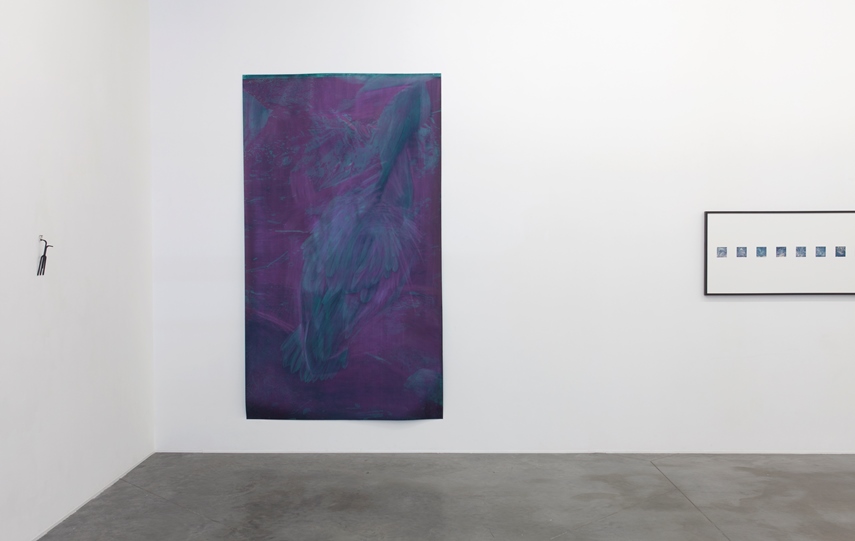 Birde Vanheerswynghels Exhibition Parallel with Aiden Morse Show at Tatjana Pieters Gallery
Parallel with the Birde Vanheerswynghels exhibition, Tatjana Pieters Gallery also organizes the exhibition of Australian artist Aiden Morse. Titled Ghost to Ghost, the show features photographs, mainly autobiographical, and created as a tribute to the slippery and seductive power of images. Both exhibitions take place from June 5 until July 17, 2016 at Tatjana Pieters Gallery in Ghent, Belgium. The opening is scheduled for Sunday, June 5, 3-6pm.
Featured Image: Birde Vanheerswynghels Exhibition - Installation view. All Images courtesy of Tatjana Pieters Gallery.