The Viennese art scene of the 1960s was marked by the appearance of the outrages performance based collective called simply the Vienna Actionists. The radicalism of the leading actors such as Otto Mühl, Günter Brus, Hermann Nitsch, and Rudolf Schwarzkogler shook the cultural life in the Austrian capital, yet during the same time, there were also women artists who did similar actions but were not as visible as their male peers. Side by side with iconic figures such as Valie Export, Ulrike Ottinger, Renate Bertlmann and Ulrike Rosenbach, there was another astonishing artist - Birgit Jürgenssen.
Through her subtle, yet intrinsic, and eerie works the artist dealt with various mechanisms of social exclusion of women and the omnipresent repression by focusing on the representation of the female body and its transformation.
In order to accentuate the significant trace Jürgenssen left in art history, the Louisiana Museum of Modern Art is hosting a grand survey of her practice by exposing around one hundred photographs and drawings the artist produced throughout the years.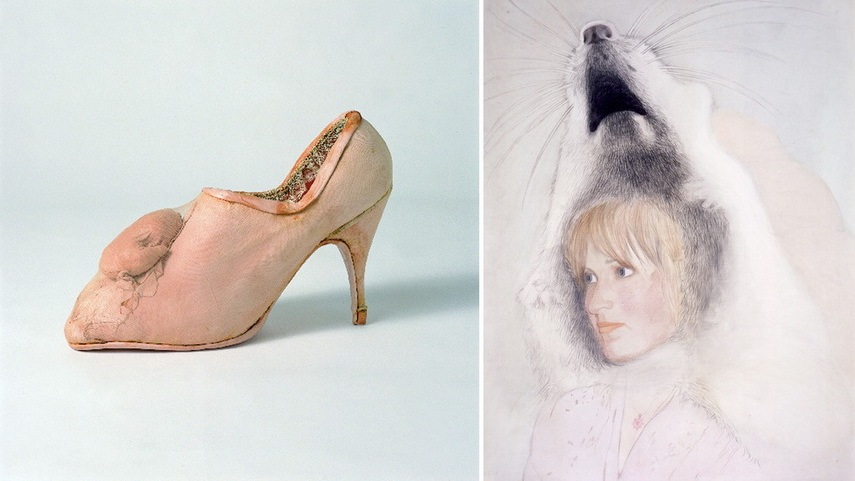 The Pioneering Feminist Artist
Birgit Jürgenssen was infatuated with feminism, but she was not very much interested in becoming part of the movement. The artist saw her involvement of this kind as a sort of limitation, and so she persistently acted solo by attempting to question the notion of identity. Such a negation of normative categorization patterns Jürgenssen embraced as the main course of her practice because she believed that was the only way to claim a sort of liberation.
The curator Mathias Ussing Seeberg was especially focused on the performative effect Jürgenssen achieved by staging different guises in order to deconstruct any possible norm.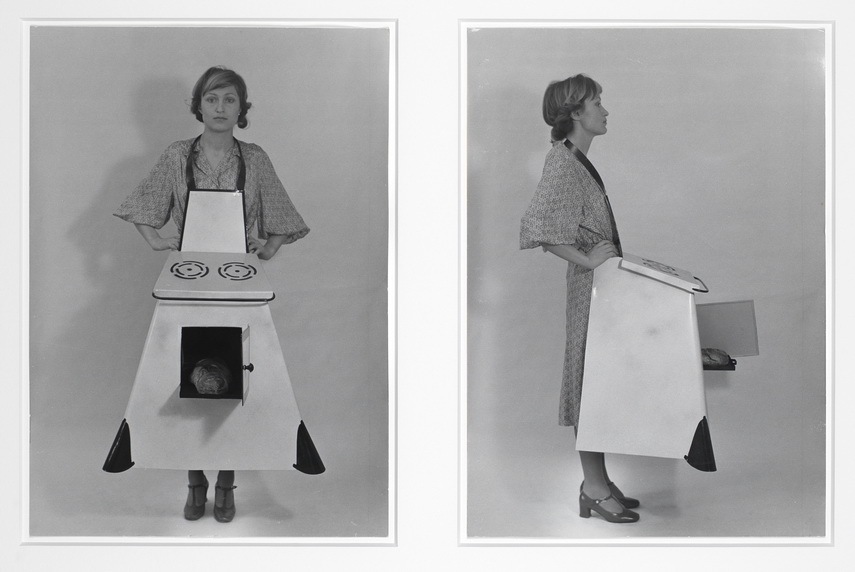 The Works
One of the highlights of the exhibition will be Jürgenssen's seminal work The Housewife's Apron. Namely, in 1975 she was summoned by colleague Valie Export to participate in the exhibition MAGNA- Feminismus: Kunst und Kreativität. The work itself is a photo performance – the artist is wearing an object combined of an apron and a cooker. The oven door of the cooker is open and there is a loaf of bread that is both the metaphor - a bun in the oven and a phallic symbol.
The other iconic Jürgenssen photo to be on display shows the artist dressed in a conservative Hausfrau costume with her face pressed against a glass panel covered with a sentence Ich möchte hier raus! or I want out of here.
The mentioned works, as well as several others, will reflect Jürgenssen's perception of the imprisonment as a central theme in her works made during the 1970s. That was her reaction to women struggle for equality and a demand to be perceived much more than a housekeeper and mother; a women's right to choose whatever she wants for herself.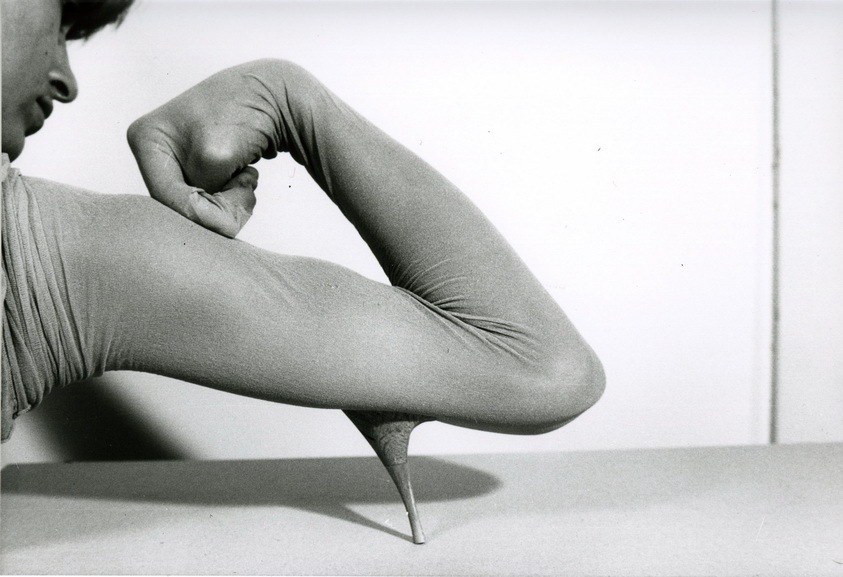 Birgit Jürgenssen at Louisiana
This survey is much required in the light of reclaiming powerful women's voices which played great efforts in claiming rightness and equality in a deeply patriarchal society as Austrian was during the 1960s and 1970s.
The exhibition is organized jointly with the Estate Birgit Jürgenssen and Kunsthalle Tübingen, and supported by C.L. Davids Fond og Samling.
Louisiana on Paper. Birgit Jürgenssen. Ich Bin. will be on display at Louisiana Museum of Modern Art in Humlebæk, near Copenhagen, Denmark until 22 September 2019.
Featured images: Birgit Jürgenssen - Growing with a tree, 1977. Pencil, colored pencil on handmade paper, 45 x 62,4 cm. Estate Birgit Jürgenssen (z88) © Estate Birgit Jürgenssen / VISDA 2019. Courtesy Galerie Hubert Winter, Vienna; Ohne Titel (Körperprojektion), 1988/2009. Untitled (Body Projection). Colour photograph, 70 × 50 cm. Louisiana Museum of Modern Art. Acquired with funding from The Augustinus Foundation © Estate Birgit Jürgenssen / VISDA 2019.