Street art movement is taking over the world and the UK is one among the first countries to get completely glamoured by the power of urban culture and expression. As the second largest city in the country, Birmingham is establishing its own street art festival this year, named prophetically City of Colours, wanting to imply the brightly colored and creative future ahead. City area of Digbeth is becoming the center of street art in September, in a two-day event presenting new murals, graffiti workshops, live painting, break dancing, DJs, illustration and beatbox battles and other avant-garde artistic forms in a wonderful, lively mash-up, designed to leave a lasting mark in the cities cultural life. Numerous satellite events will engage visitors of all ages, while the entrance fee does not exist! Brummies are definitely in for a more than fun and fulfilled first weekend of the next month!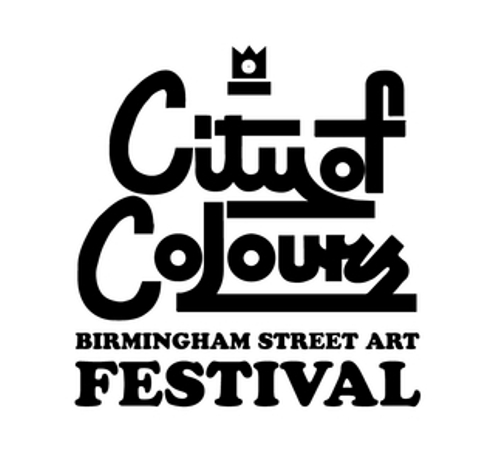 Artists in Birmingham
As the first large scale street art festival in this area, City of Colours team has been preparing the programme busily for the past eight months, inviting about 100 international artists to take part. Digbeth plain walls are becoming canvases in one of the biggest outdoor art galleries in the country. Established veterans of the art will lead, while emerging creatives will also be participating in painting and workshops.
Creatives participating in the City of Colours Birmingham street art festival range from world-renowned figures to fresh faces, encompassing a wide variety of styles and ideas. The lineup is not yet fully known, but we can already announce the presence of Dale Grimshaw [took part in recent Ibiza event], Lucy McLauchlan [known for her boards, she recently painted a wall in Gambia], Phlegm, Alex Senna [exhibited at 50/50 show], Inkie [already widely acclaimed], Dscreet (with whom we published an exclusive interview recently) and many, many more amazing muralists. All of them will be covering over 4,000 square feet of wall space with their imaginative paintings, not counting additional hoardings, boards and other parts of street furnishings.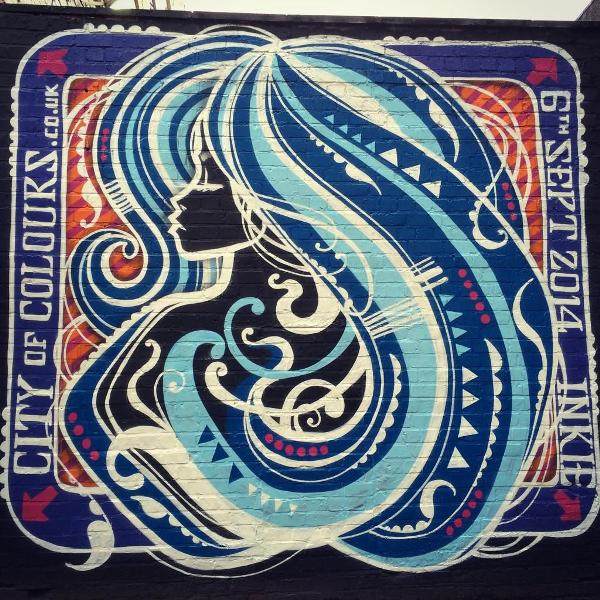 Venues of Colours
Birmingham street art festival will spread over five crucial venues, where diverse programming will happen. The core of the event is set within The Custard Factory, where all sites will open including the pool, gallery, theatre and Gibb Street arches, and live painting acts will go down.
The Arena will be the place to go for musical experience, seasoned with live painting, graffiti workshops, bar, street food and Fiat land BMX riders performance. Also hosting live painting and music chapters, The Old Crown will serve as a nice, chill out beer garden, BBQ place and a bar, perfect for taking a break. Alfie Birds will be more dynamic with B boy battles, beatboxers, live illustration battles, all while sipping a drink from the bar. Lastly, Spotlight is the final lounge, with street food, bar and live painting and music performances. One can choose to check out events one by one, or to get anchored in one of them enjoying a day-long cultural entertainment.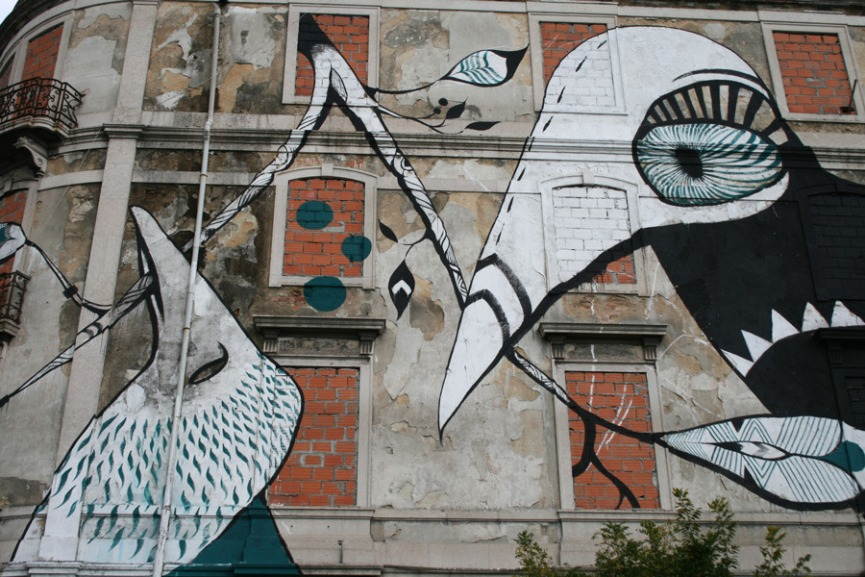 Workshops and Schedule
To make the festival just a little bit better, a fantastic range of workshops is prepared, covering topics such as Graffiti art, Breakdancing, DJing, Photography and Film, Screen Printing and Spoken Word, pretty much all the crucial aspects of urban cultural expression.
First big street art festival City of Colours in Birmingham will open for public on September 6, 2014 at 11am running till 10pm, occupying the weekend, until September 7, scheduled to be a viewing day, ending at 5pm the same afternoon. The scope and the rich and busy agenda promise an awesome event, for all of those wishing to taste a bit of the contemporary street and urban art culture.