Halloween season is coming up and what better way to celebrate than by organizing a bizarre art annual exhibition. To be fair, its not like Last Rites Gallery needs an excuse to set up a dark, horror-like group show. This premiere gallery features eerie art exhibitions every month of the year, but every October there's something really special happening in the gallery space. Each year the traditional 13th Hour group show gathers a variety of works by many national and international artists. This year 13th Hour exhibition will display numerous Contemporary Surrealism artworks dealing with the duality of human form and condition.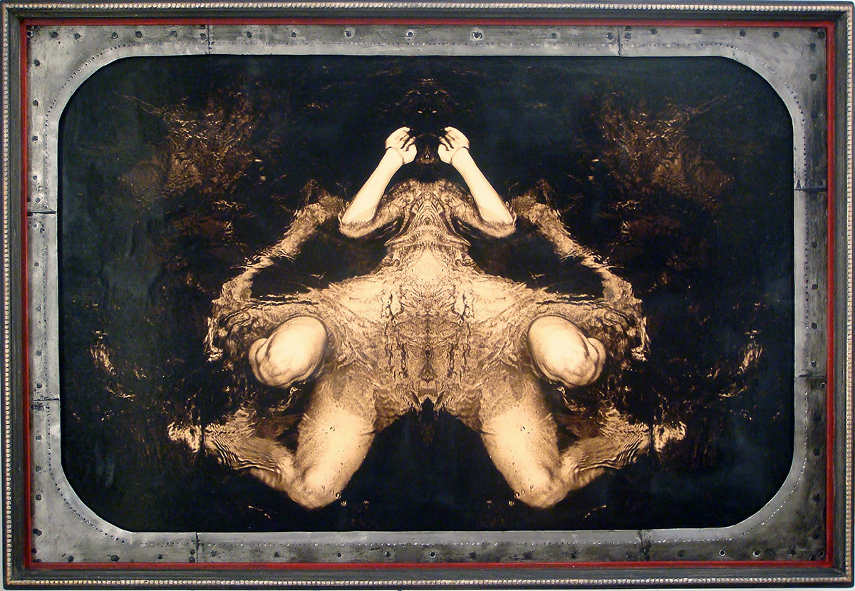 Beauty That Lies Within the Darkness
13th Hour is one of the biggest and most popular shows hosted by Last Rites Gallery. The exhibition gathers several dozen sinister, yet mesmerizing artworks with the aim of portraying the beauty that lies within the darkness. The artists are encouraged to employ art as a tool for depicting their deepest fears and nightmares. The 2015 edition's main goal is to express the participant's unique idea and vision through exploration of innovative mediums and materials. Art should act as a sort of a magic mirror, that turns artists' inner thoughts and perceptions into tactile, skilfully crafted art pieces.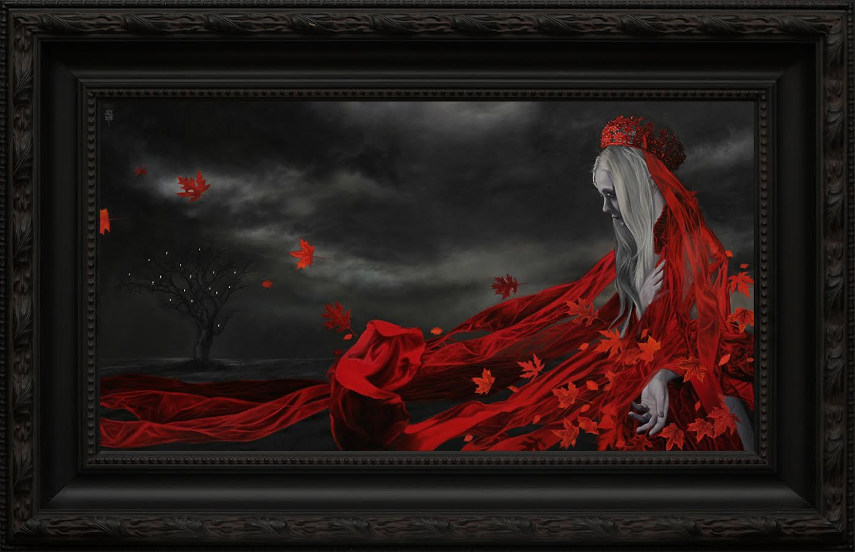 Participating Artist of the 13th Hour Exhibition
So, what can Last Rites Gallery visitors expect in this year's edition of 13th Hour exibit? Breathtaking depictions of everything bizarre, unconventional and obscure, of course! Artist David Hochbaum will present surreal works from his Totem series, that he has been working on for nearly 5 years. Porcelain baby heads surrounded by barb wire are a main motif of Johnson Tsang's Behind the Wall sculpture. Gallery's recurrent artist David Stoupakis, will exhibit his latest artworks at 13th Hour exhibition as well. Paintings of bizarre, gloomy landscapes, disturbing oil-on-canvas portraits, twisted bodies depicted in prints and skeleton sculptures will also be on view, at Last Ritas gallery's most visited group show.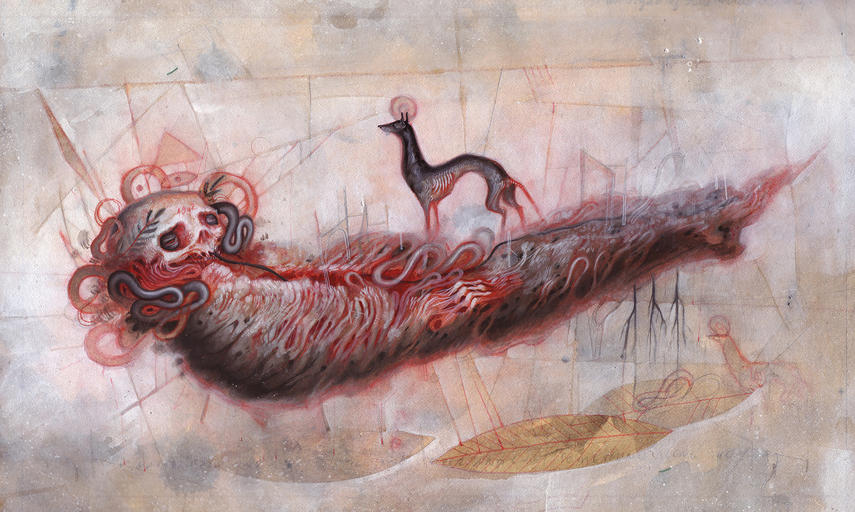 Bizarre Art at Last Rites Gallery
Last Rites Gallery invites the visitors to abandon any pre-made judgments about art and their own surroundings, in order to discover what the vigorous cells of the mind can reveal and produce under the urge to see beyond limits. The prints, sculptures and paintings that will be presented in the show are suspended between dreamlike fantasy and nightmarish reality. Artworks that will be exhibited at the New York gallery, focus on unconventional portrayals of human existence that seems to escape any definition of what is real, unreal or unknown. 13th Hour exhibition featuring works by 35 artists, will open on October 10th and will last till November 7th, 2015.
Learn all about beautiful and bizarre art by signing up for My Widewalls, for FREE!
Featured Image : David Richardson - 3 Mystics
Images in slider : Johnson Tsang - Behind the Wall
Left : Shane Pierce -Tokenkopf / Right : Kaspian Shore - Apparition
Left : William Basso Historia Naturalis / Right : Nom Kinnear - King Pallor
Left : Harry Michalakeas - Gaia / Right : Menton3 - Collapse
Left : Jana Brike - Lover's Last Glance / Right : Brian Mashburn - A Wealth Of Notions
Left : Yomico Moreno - Nevermore / Right : Will Kurtz - Adorra
All images courtesy of Last Rites Gallery