There is something both haunting and beautiful about the black and white landscape photography. Alongside portraiture and still life, landscapes have been a recurring and frequent theme throughout the history of art in general, but the medium of photography has managed to introduce the completely new understanding of the subject. Besides being able to capture the beauty and reality of a landscape to the very last detail, a photograph also reflects the photographer's unique vision of the subject, and manifests an emotion or a personal impression. Before the invention of Kodachrome, landscape photographers were working with the only means available – the black and white film. Today, despite the reign of color film, black and white photography has persisted as an ultimate choice for many contemporary photographers. In the absence of colors, both 20th century masters and contemporary photographers have managed to produce stunning landscapes only relying on the composition, lighting, perspective, or contrast.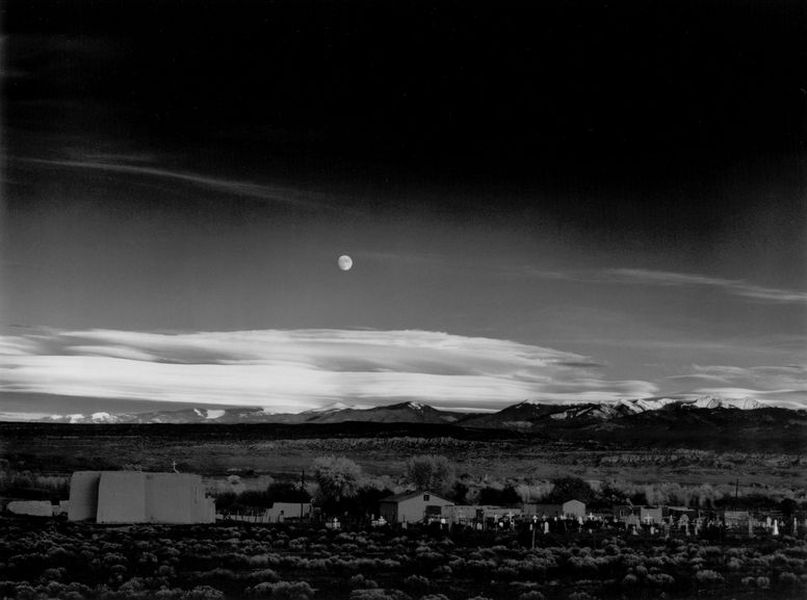 Important Aspects of Black and White Landscape Photography
When people think of landscapes, usually a lot of color comes to mind. Yet, landscapes can look equally stunning and even more powerful if created in monochrome. By reducing imagery to textures, tones and lines, a photographer touches the very essence of photography. The medium started in black and white, yet with all of the technology and equipment available today, it feels like a challenge to capture a great black and white landscape photograph. Since we are surrounded by color, a photographer needs to think and see monochrome and imagine a world as it looks in compositions of black, white and grey to create a really stunning shot. Instead of relying too heavily on differences in color, black and white landscape photographers rather rely on differences in luminosity or brightness. They are more interested in object's form and texture than its color - traits that can be more powerful and more emotional than a hue.[1]
The Light and Contrast
The contrast is an extremely important aspect of black and white photography since light and shadow become one of the main tools of the photographer's expression. Without it, a landscape can look completely flat. If the contrast that exists in the scene is not captured properly, it is difficult to compensate it with Photoshop. In order to find contrast, photographers look for the light in the scene.
Textures, Shapes and Patterns
Black and white photography can bring out textures that aren't as noticeable in color. When shooting black and white landscapes, eye-catching textures can be uncovered in unusual places, such as the clouds, rocks, trees, etc. Besides textures, black and white photography also emphasizes shapes and patterns that are often used as a compositional tool.
The Composition
Since there is no color to attract the viewer's eye, black and white landscape compositions are often based on the delicate interplay between shapes, textures and tonality. When shapes or patterns are absent from a scene, many photographers often include a foreground element such as rocks or foliage, instantly creating a sort of leading line effect.
Film or Digital?
As with color photography, some black and white photographers prefer shooting with film, while others would always choose digital. Film and digital are simply two different aesthetics, creating a different look and feel, and it is pointless to try to make one look like the other. Besides the usual argument that shooting analog is a more personal and enjoyable experience, photographers choose one medium or the other based on the preference in terms of resolution, digital noise and grain, dynamic range or film speed and what that they feel would be the best for the effect they are trying to create in their landscape.[2] One of the film advantages is certainly a larger tonal range in adjusting highlight density. On the other hand, working digitally offers far greater control. Yet, it is important to understand that shooting black and white landscapes with a digital camera is not simply converting the color image to black and white in Photoshop. If the shot is not initially shot with monochrome in mind, it is difficult to create a stunning image simply with post-processing.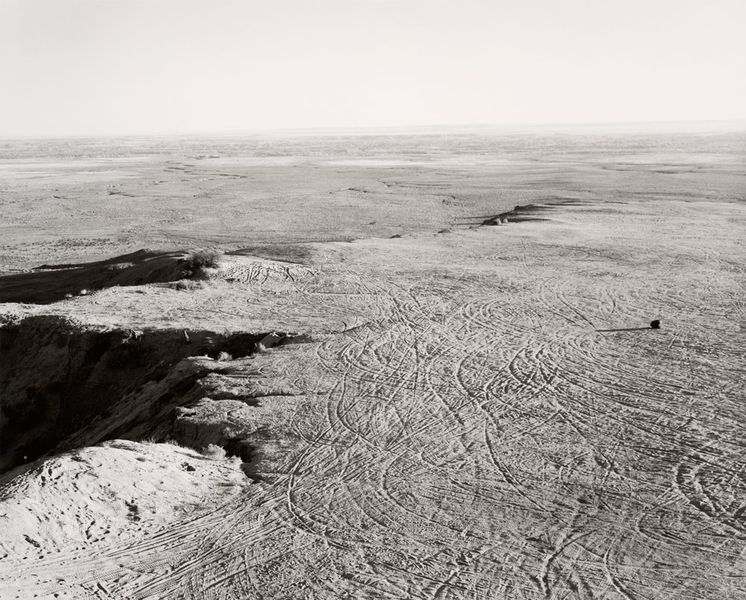 Famous Black and White Landscape Photographers
The work of Anselm Adams remains a point of reference and a gold standard when it comes to black and white landscapes. Capturing the American wilderness, his monumental landscape photographs are characterized by extraordinary clarity and profundity. A master of his craft, Adams experimented with gradations of light by manipulating the degree of exposure and exploring new techniques. Exploring various subjects, Edward Weston has developed a characteristic style of sharp contrasts and a full tonal range. He explored a diversity of Californian landscape from the stark rock forms and empty spaces in the Mojave Desert to the wild shores at Point Lobos. Robert Adams is another artist focused on the changing landscape of the American West. He was focused on the contradiction between the West's beauty and people's need to transform it. His images are often very simple and subtle and imbued with a soft light and tone. The Italian photographer Mario Giacomelli developed a style characterized by bold contrasts and inspired by Neo-Realist movies and used the medium to create abstract works. He used to pay farmers to create precise marks on the ground with their tractors, acting directly on the landscape to photograph it. For this reason, he is considered a precursor of later Land Art practices. The work of the Danish artist Adam Jeppesen challenges the boundaries between documentary and fiction. His recent series The Flatlands Camp Project documents his journey from the Arctic through North and South America to Antartic. His landscapes are pervaded by a sense of loneliness, the loneliness of the traveller. The Icelandic photographer Ragnar Axelsson challenges the classical idea of a landscape, incorporating traditional Inuit culture as intrinsically a part of their landscape. In his work, culture and landscape become one powerful story. The contemporary Dutch artist Awoiska van der Molen is famous for her Sequester series where she wandered the Canary Islands alone, taking long-exposure shots of the hills at dawn and printing them on an old-fashioned silver gelatin paper. Her monochrome landscapes present a meditation on the poise and patience of nature.[3]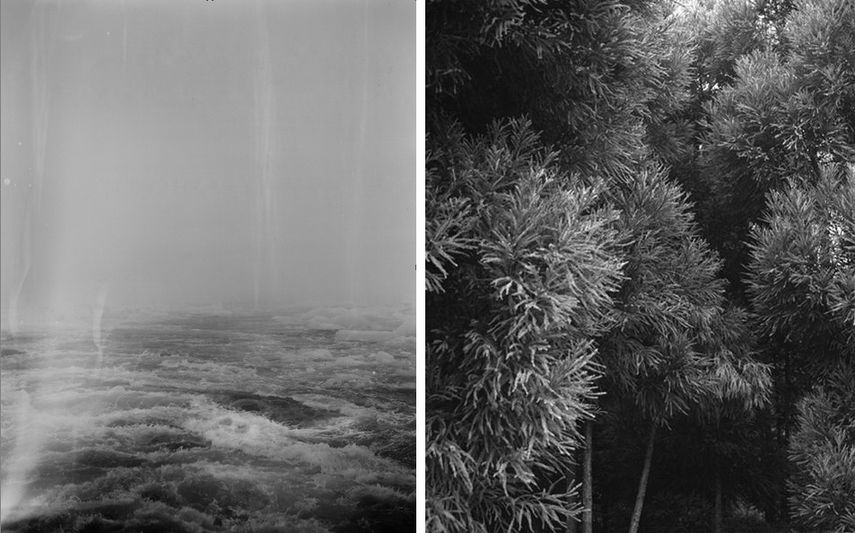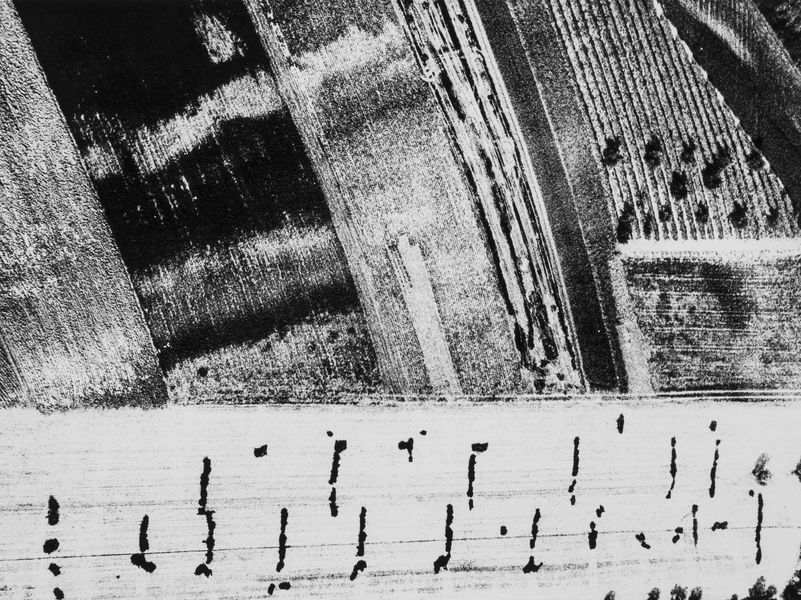 References:
Richards, D. (2013)

The Modern Masters Of Black and White Landscape Photography.

Popular Photography
Archambault, M. (2015) Film vs. Digital: A Comparison of the Advantages and Disadvantages. Petapixel
Coleman, S. (2012)

100 Landscape Photographers Worth Knowing…

Lightin Frame Blog
Featured images: Adam Jeppesen - Untitled, 2015, via nielsborchjensen.com; Ragnar Axelsson Landscape, via leica.com; Mario Giacomelli Landscape, via pinterest.com; Ansel Adams - Yosemite National Park and El capitan, via pinterest.com. All images used for illustrative purposes only.