We live in an era of omnipresent digital photography, where almost anything visually conceivable became possible to achieve. The ever-growing simplification of post-processing and availability of handy applications allow virtually anyone to alter any kind of imagery - from HDR land vistas to high-end portraiture. Black and white photography, at first, might seem like a strange, romanticized anachronism, but in fact, it isn't so at all. While it is true that color film became mainstream in the 30s and 40s thanks to the invention of Kodachrome, black and white photography didn't become obsolete. On the contrary, it has persisted as an ultimate choice for many photographers engaged in photojournalism, street photography, weddings, and glamor portraiture.
It is even used by amateurs who convert their Instagram color snapshots to black and white, in order to achieve a certain retro look. Given the fact that us humans see in color and black and white is not our primary mode of perception, is rendering photos monochrome perhaps an act of self-importance? Could it be a means of making photographs more memorable than their color counterparts?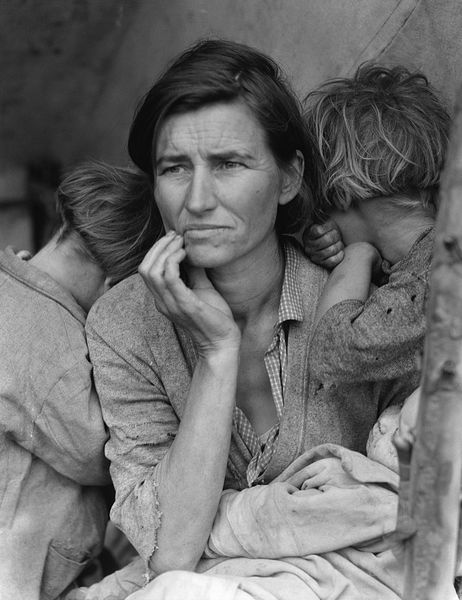 What is Black and White Photography?
For all the generations that lived before the occurrence of controversial digital revolution, black and white photography has obtained an important place in the collective consciousness. This is strongly related to the fact that many of the historical photographs taken by preeminent photographers were shot in black and white, often by high-quality, lightweight rangefinder cameras, such as Leica. Color photography became more common from the mid-50s onwards, but it wasn't popular instantly, due to its high price and incorrect rendering of colors in early color films. Some of the greatest photographers such as Henri Cartier-Bresson even refused to work in color, disappointed by the mediocre results. However, the commercial introduction of digital cameras in the 90s was a true game changer. In the first decade of the 21st century, film-based chemical processes were becoming less common and the previously large interspace between black & white and color photography became almost insignificant. The practical advantages of new technologies have opened the doors for novel possibilities and even the image quality of moderately priced cameras became acceptable, exceeding expectations of those who didn't believe in digitalization. Nowadays, even though we are fully aware of the certain nostalgia related to analog black and white photography, we still admit there is something exceptionally aesthetically pleasing in a well-composed black and white imagery where everything is stripped down to the core – light, contrast, textures, even emotions. Because of this, we choose to recreate the old magic in a new, digital way.There is definitely something elemental in black and white, which eliminates so many of the potential distractions that color is all about. Black and white can reduce a scene to something more easily and quickly absorbed. It retains a kind of purity which we respond to without so much study, claims David Burnett, a legendary world-traveling photojournalist.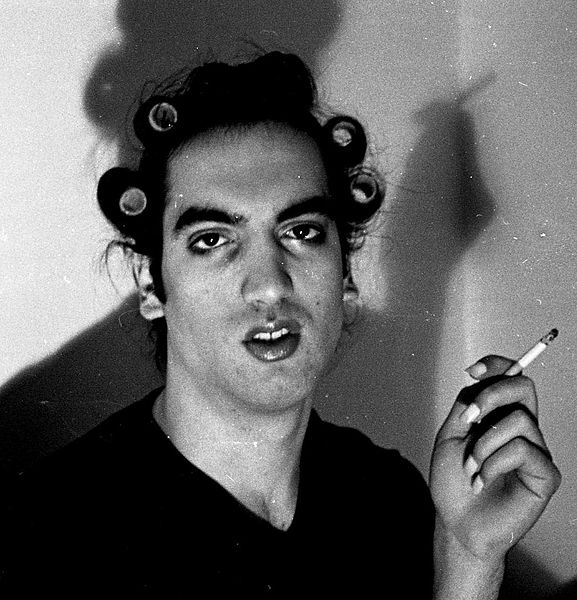 Black and White Photography Guide And Tips
It is well-known that black and white photography can give certain scenes a timeless flavor when done properly. However, something that every photographer, even amateur should learn, is that not every shot works well in black and white. In order to obtain truly remarkable monochrome pieces, it is good to follow some basic hints, tips and tricks.
Don't use light and shadow in an arbitrary way
When color is absent, light and shadow become one of the main tools of photographic expression.The darker the shadows are, the brighter the light will appear. It is advisable to base the composition and overall mood of the photo on the contrast between the available darkness and light if no artificial source of illumination is handy. In Trent Parke's image from Minutes to Midnight series, a scene of natural birth in water is wonderfully captured through the use of available light only.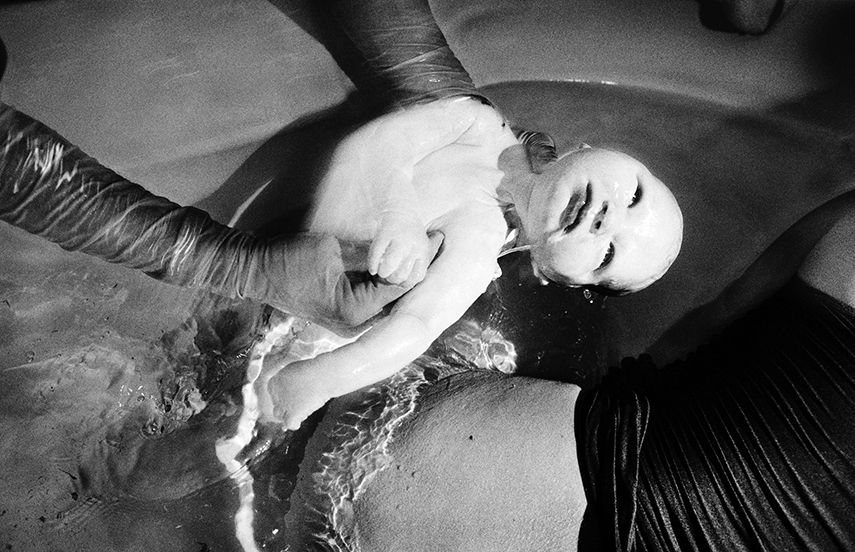 Focus on shapes and textures – think like a graphic designer
In addition to light and shadow, the variety of textures and shapes in B&W photos is essential. It is important to introduce some unusual shapes or eye-catching textures capable of mesmerizing the viewer's eyes. Imogen Cunningham, one of the most revered female photographers, was a true master of portraying the bizarre and dreamlike. Her double exposure from 1968, called Dream Walking, is a perfect example of the skillful use of unusual shapes.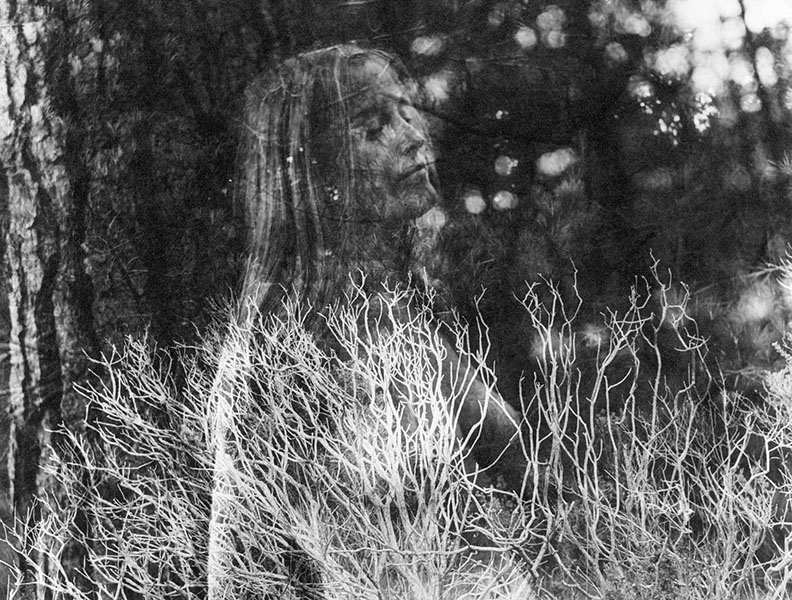 Aim for clarity and lower your ISO
When shooting in black and white, is it particularly important to lower the ISO (if possible, of course) in order to avoid vague and grainy photographs. While the same is true in color photography,the high ISO noise is even more obvious in black and white photographs and it can ruin the clarity of either main subject or the background. A small amount of noise might be welcome occasionally but's usually good to avoid it altogether in regular shots. This mysterious photograph of Roger Stonehouse represents a fairly clear, grainless image, despite the fact it was taken in low light.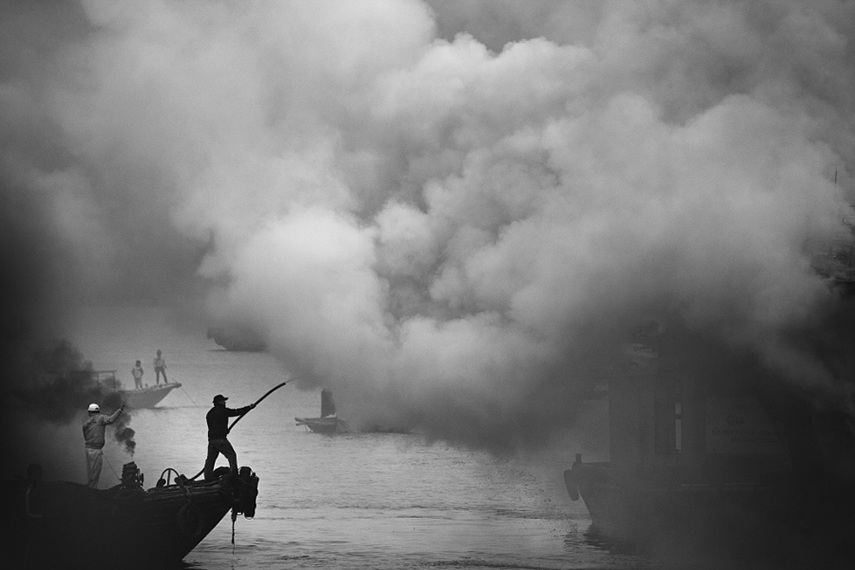 Be More Selective About Composition
Basic tips and tricks on how to compose outstanding shots apply to both black & white and color photography. However, in the case of monochromatic photographs, we are unable to use color to lead the viewer's eye into or around the image. Instead, we need to base our compositions and their frames on the interesting interplay or unity of shapes, textures, and tonal range. This Ralph Gibson's sophisticated nude represents a puzzling composition with an excellent use of negative space.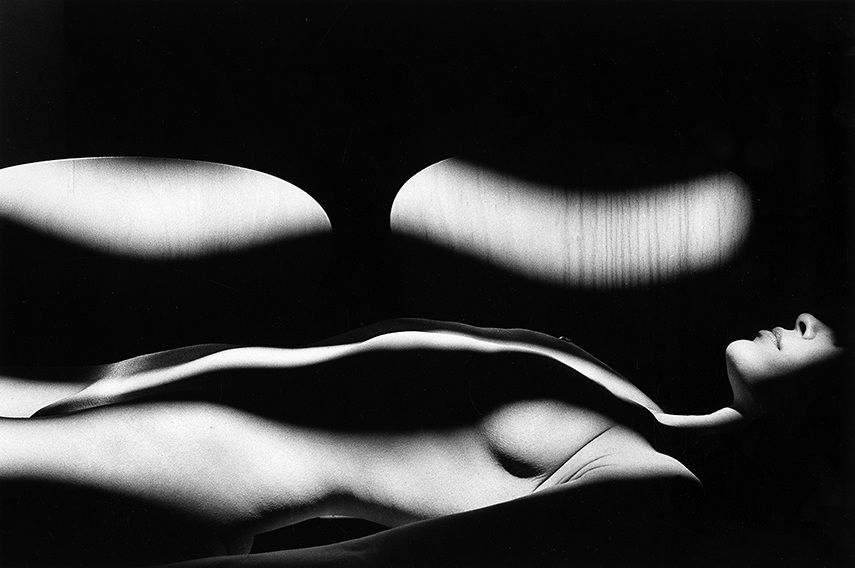 Black and White Photographers You Need To Know
Despite the reign of color film, many photographers today intentionally choose to work with only black and white. Yet, photographers from the previous generations didn't have this choice to make. Working with the only means available, these artists managed to produce some stunning imagery without the play of colors, only relying on the composition, lighting, perspective, contrast or narrative. By reducing imagery to textures, tones and lines, they have touched the very essence of photography. We present you the masters of black and white photography whose work has remained a point of reference and a gold standard when it comes to the medium in general. Working with wide a range of subjects such as the outdoor scenery, portraiture, still life or street photography, these black and white photographers have pushed the boundaries of the medium and influenced many generations of artists.
Ansel Adams
An iconic American photographer, Ansel Adams is best-known for his monumental black and white landscape photographs. Characterized by extraordinary clarity and profundity, his photographs capture the American wilderness such as The American West, Grand Canyon in Arizona or Yosemite National Park. A master of his craft, Adams experimented with gradations of light by manipulating the degree of exposure and exploring new techniques. He was a co-founder of f/64, the group of American photographers involved in detailed and realistic work. Believing that the artist must discover the beauty in the world, he wanted his work to inspire others to explore their creativity or simply enjoy the nature.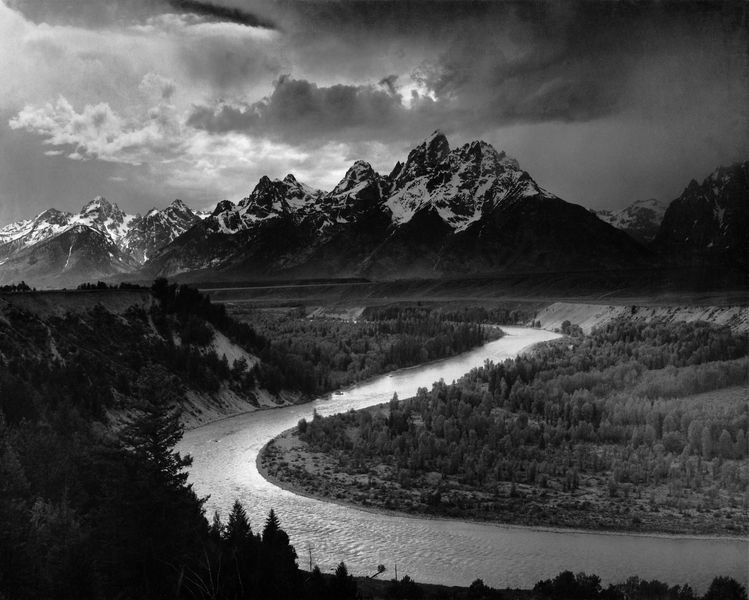 Danny Lyon
A compelling body of work the photographer Danny Lyon has produced over the course of his career is both politically engaged and personal. Embracing both the lyrical and political potential of the medium and immersing himself intimately in the lives of his subject, Lyon has completely redefined photojournalism. Developing a restless and compassionate vision, he has tackled a broad range of subjects from the biker subcultures and architectural transformation of Lower Manhattan to the civil rights movement and lives of the prisoners or abandoned children of Columbia. Guided by strong ethical and ideological motivations, he contributed to the change of perception of American life presented in the mass media.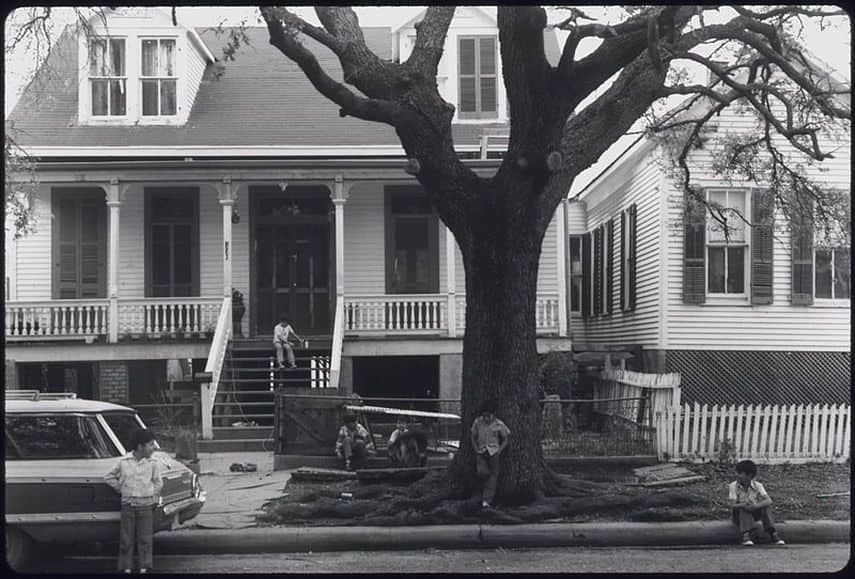 Man Ray
A versatile artist involved with painting, sculpture, film, photography and poetry, Man Ray was influenced by several movements such as the Cubism, Futurism, Dada and Surrealism. Despite regarding himself first and foremost as a painter, he is best known for his photography works, especially those from the inter-war years. Operating in the gap between art and life, his photography was a means of documenting sculptures that never had an independent life outside the photograph. Andre Breton described him as a pre-Surrealist for the Surrealist undertones of his work that were evident even before the movement was founded.
Editors' Tip: Man Ray Hardcover by Guido Comis (Author), Marco Franciolli (Author) and Man Ray (Photographer)
An exciting monograph dedicated to an extraordinary figure and one of last century's most famous and influential artists. This catalog, which presents more than 200 works and compares and contrasts images with biographical details, describes the creation of some of his most famous pieces and the motifs-very often of females-that inspired the works. Man Ray's life was marked by a succession of love affairs with famous and intriguing women, and this catalog dedicates several sections to this topic. The book also deals with the themes permeating Man Ray's work throughout the years, such as his passion for chess, the relationship between reality and illusion, and experimental photography and film.
Henri Cartier-Bresson
One of the most admired and beloved photographers in the history of the medium, Henri Cartier-Bresson was a true master of candid and street photography. His inventive and unique work of the early 1930s helped define the notion of modern photography and his remarkable ability to capture the everyday life on the go made his work synonymous with "the decisive moment" that was the title of his first major book.
Wandering around the world with his camera and immersing himself in his current environment, he managed to capture many of the world's biggest events from the Spanish Civil War to the French uprisings in 1968.
Henri Cartier Bresson - The Decisive Moment, 1973-2007
Yousuf Karsh
Considered as one of the greatest portrait photographers of the twentieth century, Yousuf Karsh created a remarkable body of oeuvre characterized by the stunning mastery of technique. The theatrical lighting distinctive of his style served to highlight the most distinctive features of his subjects. Carefully posing and lighting his subjects, his portraits capture both their public and private persona. For this, he would often spend days with them to get to know them better and understand their lives.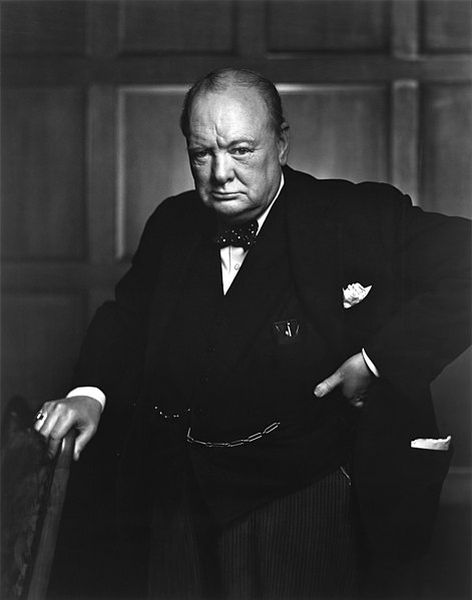 Mary Ellen Mark
The celebrated photographer best-known for her in-depth documentary work, Mary Ellen Mark has produced some of the most delicately shaded studies of vulnerability ever set on film. For over four decades, she has traveled extensively to make influential pictures that reflect a high degree of humanism. Her works are imbued by truths about the humor, horror and joy of being alive.
Mark involved herself with projects that sometimes lasted for years to capture difficult subject matters such as prostitution, mental illness or drug users. As a very open and accessible person, she has touched the lives of many generations of photographers as a mentor and influence.
Mary Ellen Mark: There is nothing more extraordinary than reality
Bill Brandt
Considered as the most important British photographers of the 20th century, Bill Brandt is credited with revising and renewing the major artistic genres of portraiture, landscapes and the nude. His oeuvre is one of the most varied and vivid social documents of Great Britain, ranging from stark realism and social commentary to pure abstraction and surrealism.
Brandt's earliest experiments in photography involved night photography, but he also explored the British vistas and its natural form. He is also famous for his series of extraordinary female nudes where he distorted the human figure by using wide angle lens in close-up, transforming it into a series of abstract designs.

Editors' Tip: Brandt Nudes: A New Perspective by Lawrence Durrell (Preface) and Mark Haworth-Booth (Commentary)
Bill Brandt published his work in two justly famous books: Perspective of Nudes(1961) and Bill Brandt Nudes (1980). Now the oeuvre has been brought together in a single volume in Brandt Nudes: A New Perspective, previously published only in a limited edition. This book reflects Brandt's original selection and organization of the images. Each of the sections is introduced with a succinct and revealing essay on the work by Mark Haworth-Booth.
Larry Fink
A self-proclaimed Marxist, Larry Fink has spent forty-five years photographing people in social situations. His most notable work is Social Graces where he captured lives and social events of wealthy Manhattanites in contrast with the working-class in rural Pennsylvania. Perfectly capturing gestures, smiles, glances, wrinkles, troubles and worries of humans, he managed to portray the tension between the public identities and inner turmoils and emotions. His life-long exploration of social classes in America has provided and intimate insight into the lives of ordinary people.
Drawn to the New York's counterculture and The Beat Movement, he traveled with the group on a cross-country trip to Houston and Mexico. As he recalled, the group 'desperately needed a photographer to be with them, to give them gravity, to live within them, record and encode their wary but benighted existence... Marxism notwithstanding, I was called to service, to be on the road'.
Editors' Tip: Social Graces: Photographs by Larry Fink by Max Kozloff (Author) and Larry Fink (Photographer)
Traveling between the vastly different worlds of New York society and his working-class neighbors in Martins Creek, Pa., throughout the late 1970s and early 80s, Larry Fink embarked on a project similar to Diane Arbus's, often capturing in his images some quality of which the subjects themselves are unaware. But Fink, unlike Arbus, doesn't seek the "freak" in everyone; empathy comes through in the Social Graces he finds and juxtaposes, even when the photos are less than flattering. First published in 1984, the book's bias toward the "down-home" Pennsylvania folks is evident in the images and Fink's essay from 1982. Yet a number of the 92 duotone photos are truly riveting, and Fink's observations of class dynamics 20 and 30 years ago still feel relevant today.
Robert Frank
An American-Swiss photographer and documentary filmmaker, Robert Frank is best-known for his 1958 book titled The Americans – the project that earned Frank comparisons to a modern-day de Tocqueville for his fresh and nuanced outsider's view of American society. Created in the 1950s, this book is considered as one of the most influential photo books of all times.
Capturing highways, parades, cars, diners, jukeboxes and many other American symbols, Frank at the same time portrayed an underlying sense of alienation and hardship. He investigated the gaudy insanities and strangely touching contradictions of American culture presenting a basis for a coherent iconography of the time. His photographic style was often considered controversial for his blurred imagery and tilted horizons.
Inside Photographer Robert Frank's The Americans
Edward Weston
Considered as one of the most important and innovative figures in the 20th century, Edward Weston revolutionized the medium of photography. Pioneering the modernist style characterized by the use of a large-format camera and photographs rich in detail and sharply focused, he explored various subjects from panoramas, still lives, nudes and portraits to genres scenes, whimsical parodies and . With his radical approach to composition, lighting, focus and form he wanted to "to make the commonplace unusual".
After spending some time in Mexico with Diego Rivera and Jose Clemente Orozco he developed his characteristic style of sharps contrasts and a full tonal scale. The photograph Pepper #30 from 1930 is considered his seminal work since he managed to elevate a simple vegetable to a high art. Part of the series of close-up studies of different objects, the photograph shows a solitary green pepper in rich black and white tones, with strong illumination from above.
Editors' Tip: Edward Weston: The Flame of Recognition by Edward Weston (Author, Photographer), Nancy Newhall (Editor, Foreword) and Ansel Adams (Preface)
This classic monograph, first issued as a hardcover in 1965, began its life in 1958 as a monographic issue of Aperture magazine published in celebration of Weston's life. It brings together a sequence of images and excerpts from Weston's writing in an effort to channel the photographer's creativity and, in his own words, present clearly my feeling for life with photographic beauty…without subterfuge or evasion in spirit or technique. Now, 50 years later, Aperture presents a reissue of this volume, which covers the range of Weston's greatest works, from the portraits and nudes to the landscapes and still-lifes.
Black and White Photography Today
Nowadays, black and white photography became a niche market for photographers who use the medium for prevalently fine art purposes. It is interesting to note that even the legendary Leica jumped back on this black and white train in 2013, by releasing the model of camera called the Leica M Monochrom, geared specifically towards the black and white imagery. Even the social media channels started to incorporate black and white topics into their advertising strategies. For instance, there is a Black and White Challenge group on Facebook, where the participating photographers ask each other to shoot and publish only monochrome photographs for a chosen number of days. They consider this approach a powerful constraint meant to inspire.
To sum up, one of the most common reasons people want to shoot in black and white even today is because it gives a certain timeless quality to the photographs but it is also challenging since the lack of colors makes photographers think and find creative solutions in different ways. Black and white photography transcends the reality by transforming it into a realm that is neither pure abstraction nor regular, well-known homeworld. A monochrome approach is a powerful means of deconstructing a scene and reducing it to its basic blueprint made of lines, shapes and textures and free of distracting colors. Because of this, black and white photography allows both photographers and viewers to explore the basic elements of visual appeal found in the well-composed imagery.
Written by Jacqueline Clyde and Elena Martinique.
Featured images: Walker Evans - General store interior. Moundville, Alabama, 1936. All images WikiCommons.