Holiday time is here and Christmas gifts are piling up, arrangements are made, money is spent just to surprise your loved ones. Where's the art in all of that? Well, art is all around you if you are up being unconditionally optimistic, at least for next couple of weeks. Some would call that the Christmas spirit. Certain art-related institutions support this purpose and one of them, standing in the front of the line, is Black Apple Gallery. Following the trend of the Contraband II edition from the end of the August, December is also reserved for more inspiring stencils, prints, and whatnot. This time, gifts from Black Apple came in form of the tips and suggestions on what will be the perfect present for the art devotees, a memorable souvenir to mark the transition from this year to the next one. Titled Holiday Handbook 2014 this edition is a a real present.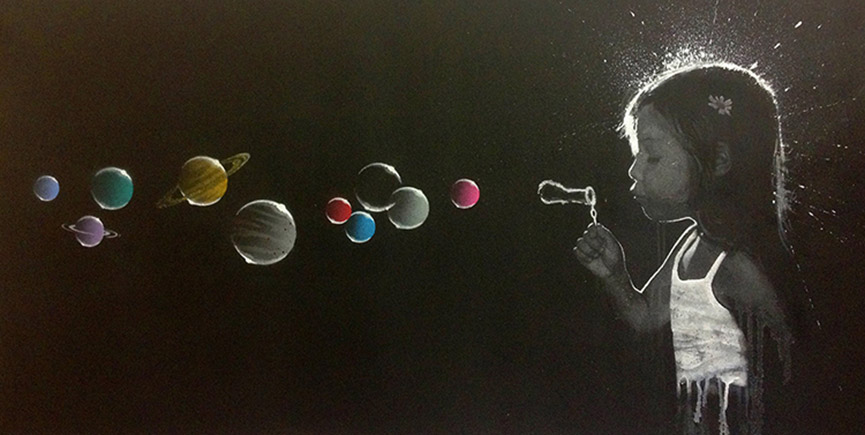 Buckle Up, Here we Go
The first one to present is John Doe's painting entitled Miss Universe Color,  made spray paint and acrylic on canvas. The size of the artwork is 24"X48" and it is signed and numbered by the artist. Next in line is Sink's Tiger - Red Eyes painting, also made with the same technique as the previous piece, with proportions of 43" X 32", coming in the edition of only 2 copies. Ben Naz from the UK is bringing us his exclusive Sub Comandente - Red piece stencil, piece done on the wooden frame, using the all familiar urban art tools. Harland Miller's Death HF AP is a hand finished with acrylic and multimedia on 10 color 410gsm screen print, and there is only one last piece left, from the original edition of ten, so hurry up if you want to get yours. As the previous pieces,this one is also signed, numbered by artist in Archival Box frame with UV protective plexi. Shok-1 is bringing us Heart Noose Canvas - Red, also an exclusive stencil piece and the medium used is acrylic and hand pulled screen print on canvas. Dot Dot Dot and his Handgun - Red Tie comes in the more generous amount of 25 copies, likewise a hand pulled screen print, signed and numbered by artist and framed with UV protective plexiglass. Deeply moving piece Rock Paper Scissors is courtesy of Otto Schade, again spray paint and acrylic on canvas, only five available copies. Next is 250 copies of Dolk's hand pulled screen print entitled Crown. As the last tip, it is Ernest Zacharevic's exclusive artwork Playing time, hand painted on 2 sides with oils, acrylics and spray paint on metal door.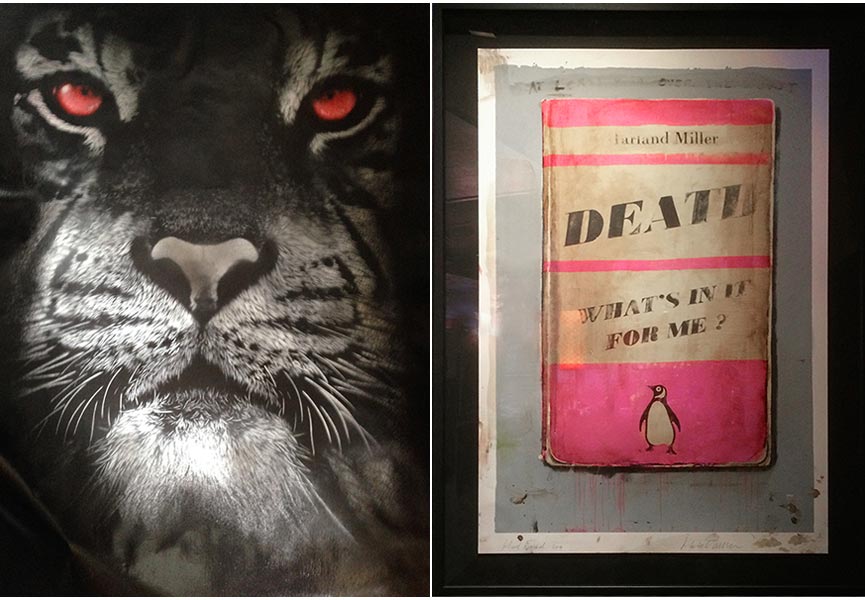 Three Tips to Remember
Honoring the very nature of this holiday Black Apple Gallery is leaving us with three tiny pieces of wisdom that encapsulates strong bond between Christmas and the art. As first, piece of art is "The Gift That Keeps On Giving", simply, buying artwork to oneself or another is an ever-repaying investment. "The Double Agent Gift" is the second piece, one that so vigorously states, buy someone a present you would want for yourself, ironically, almost a karma-wise approach. Finally, every form of art should be shared, because "Inspiration is Priceless".
Celebrate your Christmas with us and sing up for My Widewalls so we can bring you bunch of The Holiday-related stuff!